A secret side of Bristol is revealed by the Cornerman crime series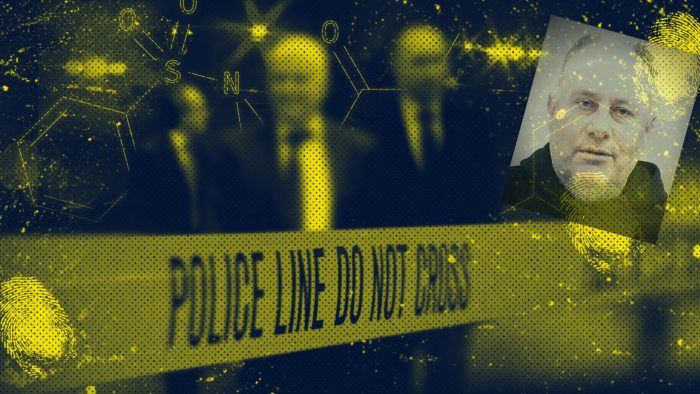 But this true crime investigation is about more than criminals
What is the public value of crime reporting? All too often, this darker recess of the craft we call journalism lacks nuance and context. Police press releases are routinely republished by newspapers without independent verification, victims get door-stepped for an emotional quote, and defendants are paparazzied outside court.
Masquerading behind superficial moral outrage, reporters and headline writers churn out Jeremy Kyle-style clichés about those standing in the dock. And peppered across so many reports is a strong waft of callous classism, sexism and racism that views the bank robber as more culpable for our woes than the endemic irresponsibility and corruption of the banks themselves.
In this formulaic age-old form of entertainment, too many articles list charges and convictions, rather than trying to understand why and how the crimes happened in the first place.
There's no two ways about it, the Cornerman series is 'sensational', but not at the expense of accuracy, rather because of it. After many months of building the confidence of sources, examining police files and sitting through two lengthy trials, we knew this story was dramatic and complex. On the face of things, it may appear that this series departs from the Cable's usual bread and butter topics. But when you look a bit closer, you'll see that many of the same themes emerge over the four episodes. Catch the first one here.
For example, we generally think of "power" residing with politicians and businesses. But the character at the centre of this story had amassed huge power at the expense of local, innocent people.
You don't think of protection rackets – forcing businesses to pay money for protection at the threat of violence – being a problem in 21st century Bristol. But it is. The Cornerman was key a player in that underworld. Lives were destroyed, families went into witness protection, and businesses were damaged because of him.
Now behind bars for two crimes (drug and blackmail conspiracies), we're shining a spotlight on the the Cornerman's wider criminal history. At the same time, this isn't a story of baddies and goodies. Our reporting seeks to show how people can be dragged into a life of crime, and the murky area between legitimate business and illegal activity, and the people who straddle both.
This is a tale of the crime boss who terrified local communities while rubbing up against high society. Standing in the background are royals, sports figures and celebrities.
Equally, the series is one of how national politics and legislation created opportunities for people to ruthlessly exploit them. That drugs are illegal but remain in high demand means they are pushed into a world of black markets and violence, away from regulation, taxation and safety.
In the end, it was the drugs that did him. But the Cornerman's recent convictions merely serve as an opportunity to delve into bigger, untold stories.
This investigation has taken many months, with a team of Cable staff, freelance journalist Michael Gillard, and legal help, to all make it possible. Not to mention key sources, and the cumbersome court system, which was pried open to reveal a mass of crucial material.
So a thanks is in order to Cable members: without you and your continued support, we'd be stuck at the surface of something that goes deeper than we could ever have first imagined.