How the air we breathe is a matter of equality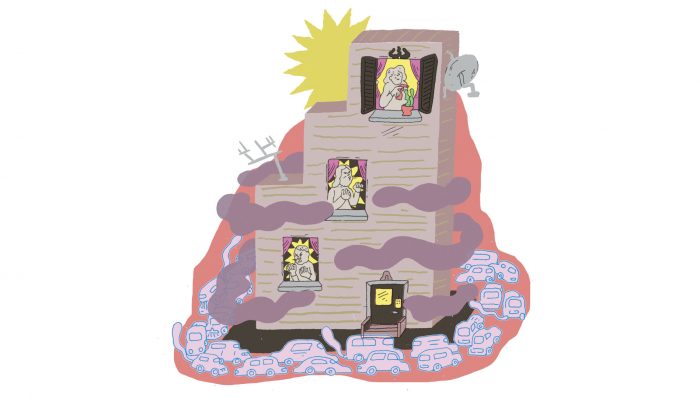 In Bristol's inner city areas, residents produce less air pollution than wealthier suburbs – but suffer the worst effects. What can be done to tackle the crisis?
Bristol's air kills. Each year, nearly 300 premature deaths in the city are attributable to air pollution, according to a report commissioned by council and carried out by the independent organisation Air Quality Consultants in 2017. Traffic accidents, by contrast, claim just 12 lives a year. On average, a day spent on the streets of Bristol does as much damage as smoking between 1–2 cigarettes, and the same goes for babies, children and the elderly.
Air pollution does not affect the city's citizens equally, though. Instead, in Bristol, as with other parts of the country, it is the inner city neighbourhoods who pay the highest price.
Research by the University of the West of England, published in 2017, examined the link between poverty and exposure to air pollution. It shows that Bristol's wealthier commuter residents experience less air pollution than people in the inner city. Residents in central wards are, in effect, paying the price for commuters' pollution.

Find out more about the campaign

Damning mortality rates
This injustice can be clearly seen in Bristol's mortality data. While air pollution accounts on average for 8.5% of all premature deaths in the city, according to the council's report, in some poorer central wards that figure is nearly 11%. In Lawrence Hill, for instance, which is surrounded by busy through-roads, the mortality rate from air pollution-related illnesses stands at 10.8%. The ward also has the highest levels of childhood asthma in the city. By contrast, in the more affluent Westbury-on-Trym and Henleaze, the rate is 7.9%.
As may be expected, the central, more deprived wards have lower levels of car ownership. Households are less likely to own multiple cars, drive less, and typically have lower household emissions overall than wealthier areas.
Dr Jo Barnes, who led the study at UWE, said: "The differential between those who are generating the emissions, and those who are suffering from them is something we need to tackle very keenly."