Bristol pupils strike to demand politicians act on climate crisis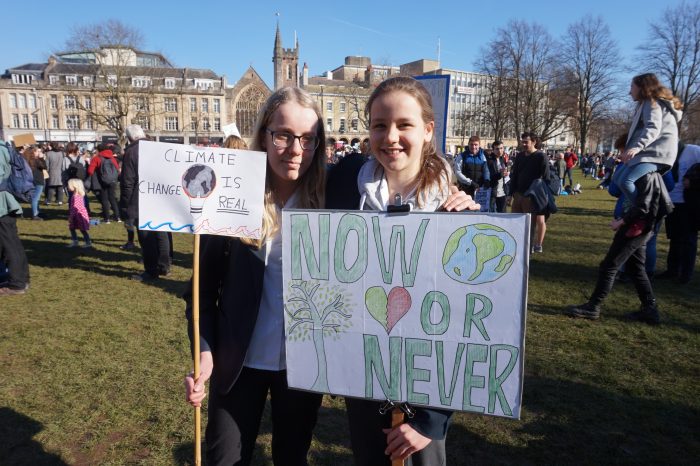 Hundreds turned up to demand the government declares a climate emergency.
Photos: Sarah Becker
Bristol pupils have gone on strike to protest against political inaction on climate change.
Today has seen the first nationwide pupil-led strike, with Bristol pupils joining more than 40 towns and cities in the UK on walkouts from schools, colleges and universities.
This "Youth Strike 4 Climate" has been organised by a coalition of young climate change activists and organisations such as the UK Student Climate Network. Strikers are calling on government to reduce greenhouse gas emissions to ensure younger generations can look forward to their future.