Clean air plan deadline set to be missed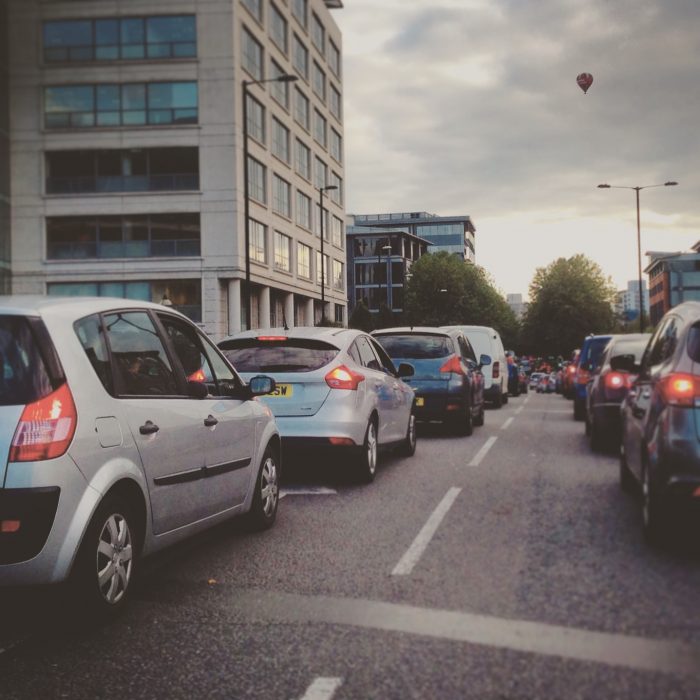 After harsh criticism from government for dragging its feet, the council was ordered to provide its plan to tackle air pollution by 21 February. It now looks set to miss that deadline.
Photo: Colin Moody
The council has admitted it will not meet the deadline set by government to publish its Clean Air Plan citing "concerns arising from modelling".
It now appears the city will not have its plan in place until autumn 2019, according to emails from the council.
The council was given until Thursday 21 February to submit its clean air action plan, following a legal threat and harsh rebuke by government for its delays in addressing Bristol's dangerous levels of air pollution.

Find out more about the campaign

According to a report commissioned by Bristol City Council, over 300 deaths per year in Bristol are attributable to air pollution. Over 100,000 people are thought to live in mainly central areas where NO2 levels breach UK and EU legal standards.
The 21 February deadline was ordered by Dr Therese Coffey MP in a January letter to Mayor Marvin Rees. Coffey wrote to Rees that she was "absolutely astonished at your delay in improving air quality for the people of Bristol as quickly as possible". The date is an extension of a previous December deadline.
"I should like to make clear that any delay or non-compliance with these deadlines will result in my being forced to consider legal action against Bristol City Council which may include issuing proceedings without further notice," the MP wrote.
"Unpopular decisions need to be made to improve air quality. Is the political will there when votes could be at risk?"
The council is expected to eventually outline plans including a Clean Air Zone (a CAZ, involving some traffic charges) alongside various non-charging initiatives such as encouraging walking and cycling to cut down on pollution. Over half of the dangerous nitrogen dioxide (NO2) emissions in the city come from diesel HGVs and diesel cars.
When questioned on the delay in producing its clean air plan, a spokesperson for Bristol City Council said: "We are fully committed to tackling air quality in Bristol and working at pace to explore all possible options so we develop an  approach that works as quickly as possible for the city, does not have an impact on people with low incomes and has the best chance of long term sustainable success."
Bristol Cable members, participating in an ongoing survey on the media co-operative's website, have raised concern at the lack of action from the Rees administration to tackle air pollution: "300 people a year are suffering early deaths in Bristol while Marvin twiddles his thumbs…," one Cable member commented."Unpopular decisions need to be made to improve air quality. Is the political will there when votes could be at risk?" asked another member.
The last stage of the council's plans was the 'Strategic Outline Case' published in April 2018. It outlined the feasibility, choices and costs of different approaches for reducing Bristol's NO2 pollution.
Four of five options presented in the strategic outline case included a CAZ. This involves introducing a zone, or zones, in the city's most polluted localities where certain highly polluting diesel vehicles are charged to enter. The next step is for the council to determine – and action – their preferred option of those proposed in the strategic outline case.
Bath and North East Somerset was also one of the 27 local authorities asked to bring down levels of NO2. Following public consultation, the authority has now submitted its plans to introduce a 'Class D' CAZ in the city centre which would see higher emission cars charged £9 per day to enter the zone, and higher emission buses, coaches and HGVs charged £100.
BANES council says it will introduce measures to support businesses and vulnerable groups who may be adversely affected by the CAZ.
In January, Leeds City Council was given the green light to introduce its CAZ from January 2020. In the Leeds plan, private cars will not be charged. Other polluting vehicles face a charge of £50 per day to enter the zone.