Edson Burton: My hopes for Bristol's scene in 2019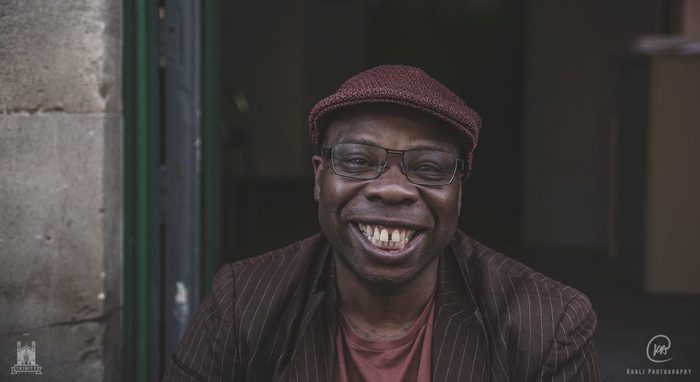 The writer, historian and curator on challenges and opportunities for the city's arts.
Bristol is a whole made splendid by its parts. When those parts work together, sparks fly
Necessity is the mother of invention, according to the famous phrase. One might say so is lust, greed, boredom, and paranoia, but let's just take that phrase at face value and suggest as regards Bristol it has a ring of truth. 2018 was a year of enforced reflection and reinvention for some of our major institutions.
The withdrawal of Arts Council funds has been a hammer blow for Bristol's Arnolfini. Whilst its new director, the indefatigable Claire Doherty, has sought a new long term deal for the organisation, it has also remodelled its offer to the public. The most profound experiment has seen the Arnolfini transformed into a vibrant hub where the public, creative and academic realms happily meet—simply by moving the library into the ground floor.
Over the past few years the Arnolfini has quietly supported a number of organisations and collectives, such as Thorny, Creative Youth Network, Mandem and Don't Tell Your Mother, to experiment, create and celebrate.
The Architecture Centre has also been hit by cuts but last September's Late Night Blues marks a possible move into live events that may bring in new audiences. Held in the former Marlon Thomas building in St Pauls, it was my attempt to recreate the blues parties popular among Britain's Black population.
Creating spaces
As sites disappear, as populations disperse—or are dispersed—from centres of generational settlement, celebrating how spaces were used will become an even more important part of remembering Bristol's hidden histories. Art as re-enactment and collective memory may also provide an accessible route into the complex discussions around urban space, place making and the social role of architecture.
​
Capital projects have also been the spur for an identity rethink with some surprising results.  Colston Hall is taking its period of rebuilding to rethink its role. It is already a public space—under-utilised as such outside gig times. The name change is then just part of a much more thorough examination of mission and purpose.
I hope that 2019 brings some soul searching across the city about what we want to become
The breathtaking new foyer of Bristol Old Vic has been part of a considered reimagining. The theatre has been at the forefront of driving new conversations. A number of original funders made their wealth from the transatlantic slave trade. In trying to reconcile this fact, and the ongoing support from historic institutions with links to the slave trade, while making a commitment to inclusion and diversity, the theatre has undergone significant soul searching. The result of which has been the ambitiously titled Year of Change programme which has consisted of productions and initiatives signalling a new approach.
The City Conversations have been part of this, bringing together a broad cross section of Bristol to discuss inequality and its relationship to the transatlantic slave trade. Lively, rambunctious and occasionally entertaining—if public hanging is your thing—they exposed the fault lines in the city.
'Not another talking shop' cried the naysayers, but each has been followed up with meetings bringing, for the first time, influential voices around the same table.
New levels of connectivity
Underlying these projects is a new level of connectivity between organisations and communities. A practical demonstration of such connectivity was Frederick Douglass: An abolitionist returns. A long-time admirer of the African American slave-cum-statesmen, I pitched the idea of dramatising his life as part of the Year of Change. The promenade performance consisted of six public addresses based on extracts from speeches, letters and biographical writing by Frederick Douglass supplemented by my writing to drive home points of contemporary relevance.
The addresses were delivered at partnering venues with a link to the transatlantic slave trade—the Wesleyan Chapel, the Cathedral, Bristol University, the Seven Stars. On the walk between each venue, Bristol slavery historians and activists told Bristol's transatlantic story.
Frederick Douglass: An Abolitionist Returns exemplified my conviction that the challenges of joint working, inclusivity and power sharing are met through practice. A joint project of some risk energersies a process for sharing, modifying and adapting practices. This is how we discover what does and doesn't work.
Last year gave me some reasons to be optimistic. If we can take forward the new connectivity into 2019, this city could begin to fulfil its extraordinary potential.
Culture can't force government policy, create jobs or reduce reliance on benefits but it can help a city, a nation, to reimagine itself. Bristol is a whole made splendid by its parts. When those parts work together, sparks fly.
But this optimism is tinged with sadness and concern for the precarious fate of artist-led organisations. Artists do not live on dreams, it's hard to make work and to connect artists with communities without a base. The struggles of Hamilton House are a warning to the culture sector and beyond. I remember when that artist-led initiative transformed the derelict building, and in doing so the entire area, into a sassy, strutting, funk-soaked boulevard of dreams. I struggle to understand why, given its importance, more could not be done to support this and other organisations faced with closure.
I hope this year brings some soul searching across the city about what we want to become. Let us not absently allow what is among the best in us to wither and die. We require investment to build on and maintain our cultural ecology.