Inside a Bristol warehouse is a vast history of women's fight for rights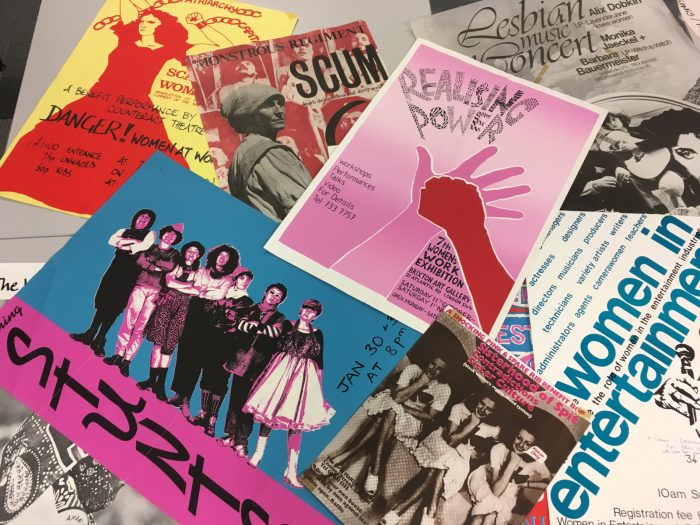 The Cable explores the present day relevance of the Feminist Archive South.
In a Bristol warehouse, there's an archive of feminist activism dating from 1960 to 2000 which takes up nearly 200 metres of shelf space. Established 40 years ago when no other institution was collecting feminist materials, Feminist Archive South is one of the most extensive and significant archives of feminist resources in the country.
"Returning to sources directly counteracts some of the stereotypes of that period of activism "
Based for the last ten years at Bristol University, the archive is pored over by activists from around the world, along with researchers, journalists and students. The range and depth of the material collated is vast, containing everything from posters and banners to magazines, personal papers and meeting minutes to oral histories.
It provides key insights into the explosion of what's known as the second wave of feminist organising during the 1970s and 1980s, when local groups sprung up to support the Women's Liberation Movement, and direct action was widespread. Women radically organised on issues such as violence against women, reproductive rights and unpaid labour, rights for sexual minorities and for peace. For many, women's liberation was a whole lifestyle.
For example, women in the early seventies in Bristol set up the first women's centre from the basement of the house of activist Ellen Malos. From the centre they held meetings and provided pregnancy testing and it functioned as an ad-hoc domestic violence refuge. After two years of campaigning, the group had established three houses and Bristol Women's Aid was born.
Speaking to trustees, the Cable found that the archive is still very much a living breathing resource. It has immense value to feminist political organising today, as we continue to grapple with many of the same issues: male violence in the wake of #MeToo, the gender pay gap, the preservation of the essential services now threatened by austerity set up by the women's movement, such as refuges… the list goes on.