Meet a young problem gambler hooked on computer games and scratch cards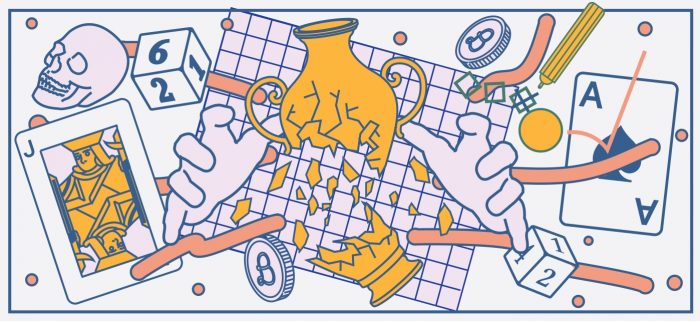 George had a problem with gambling. He was 16 and hooked on computer games.
Marcus Smith is a Cable Media Lab graduate. 
Gambling among young people is reaching crisis levels, with one in seven teenagers having placed a bet in the past week. During my work running gambling awareness workshops in schools and colleges across the city, I have witnessed this addiction first-hand.
"I used to play a lot of games such as League of Legends and Counter-Strike Global Offensive, but the new game now is Fortnite… it's a very big issue because a lot of young people are playing it. This will cause more gambling problems," says George, 18, a former problem gambler from Eastville.
The number of teenage problem gamblers in the UK has doubled in a year to 55,000. This means up to 500 young Bristolians could now be gambling unhealthily. Online games such as Fortnite are blamed for the recent steep rise in numbers.
"'Loot crates' are the best clickbait," George explains. For those out of the know, loot crates are digital 'boxes' that players spend real or in-game currency to open, without knowing what is inside. "To open a loot crate is, like, £2, and you can win up to £5 – or something like 1p. Then you have 'weapon skins' and can change how your character looks in a game."
'Skins betting' is another in-game form of gambling, in which players trade and bet with digital items. Skins might be weapons or other equipment, or change the appearance or ability of characters, and are valued (in virtual or real cash) by their look and popularity. But gamers often do not know what they are buying until they spend money.
"The moment I knew I had a gambling problem was a few years ago [aged 16], when I lost between £2,000 and £3,000…maybe more," George said. "I didn't count and I was hiding all my winning and losing receipts… just throwing them away."
As well as loot crates and skins, George gambled on games using apps and websites, such as Roulette and Dice and Coin Flip. He also bet on football matches. This is the new reality: gambling is no longer just your dad at the bookmakers or grandma at the bingo hall; it can take place anywhere with an internet connection.
The house always wins
Gambling in the UK is very big business, even more so since Tony Blair's Labour government liberalised the law by introducing the Gambling Act 2005, which opened the door to 'super casinos' and allowed betting firms to advertise on TV and radio for the first time in the UK.
"I said to myself I have to escape from this so I do not suffer later on"
The gambling industry is worth up to £14bn, and the best paid female in the world is Denise Coates from Stoke, of Bet365. This is the firm that faced controversy for adverts featuring Ray Winstone that encouraged people to bet during football matches, and was accused of encouraging problem gambling.
"My mental health was going crazy and I started to borrow money from friends," George recalls. "I wanted to bet more and more in the hope of winning, but I lost everything; and when my family knew about it they did not understand, because I was getting good grades at school and I have many friends."
The warning signs of a problem gambler include large debts (which may be explained away), trouble at school or work, unexplained sources of money, alienation and becoming secretive, borrowing from friends and family, a preoccupation with gambling as a legitimate way of making money and lying about the extent of gambling.
George agreed to be interviewed so he can help other young problem gamblers in Bristol: "I was thinking that if I kept betting, I would go on to other things, such as smoking and using drugs to help me cool down from my mental health issues at the time…I said to myself I have to escape from this so I do not suffer later on."
There is evidence to suggest that problem gambling is linked with a higher rate of suicidal thoughts than other addictions, including drugs and alcohol. Earlier this year a 35-year-old man took his own life at Avon Gorge. He had lost £43,000 to gambling in the months leading to his death.
More than two million British people (mostly male) are problem gamblers or at risk of addiction. Female and young gamblers are on the increase, with 450,000 teenagers in the UK now betting regularly. The most common types of young gambling seem to be informal bets for money with friends, scratchcards and fruit machines.
And now Epic Games, the US company behind Fortnite, valued at more than £11 Billion, have introduced a new 'Save the World' game mode with transparent loot crates. (Contents are still a mystery in the more popular Battle Royale version). Loot crates are illegal in Belgium under new betting laws, but the UK has ruled that they do not contradict any regulations.
Walking away
There have, however, been some recent positive changes to gambling rules. Gambling adverts in the UK will no longer be allowed to appear on websites or in computer games popular with children. Also brand ambassadors and celebrities who look under-25 are banned from appearing in betting promotions. A major victory for gambling campaigners came in November 2018 when the government committed to introducing a cut in the maximum stake on fixed-odds betting terminals (FOBTs) in April 2019.
I asked George how he got help and what advice he has for problem gamblers. "At first I tried to get help online because I didn't want to tell anyone. It worked a little bit – I just searched 'how to stop being addicted to gambling' on Google and YouTube. After that, I first told my friends and then my family."
"My friends helped me a lot in different ways, even when I was gambling and also when I didn't want to be addicted any more… My family told me to stop entirely and that they would not keep going to work just to give me money to gamble."
"For people that already gamble, at least lower the amount you bet, so you don't lose as much. And if you can, stop doing it. There are websites and phone numbers you can call, also suicide prevention or emergency numbers… I hope this helps."
WHY I WROTE THIS
I regularly conduct free gambling awareness workshops in Bristol for young people and professionals. What constantly amazes me is the complacency and lack of knowledge about gambling. It is very ingrained and accepted in our society and culture. This also is my first article for the Bristol Cable since completing its Media Lab 2018 journalism course.
Marcus Smith