Cable event: Undercover in the alt-right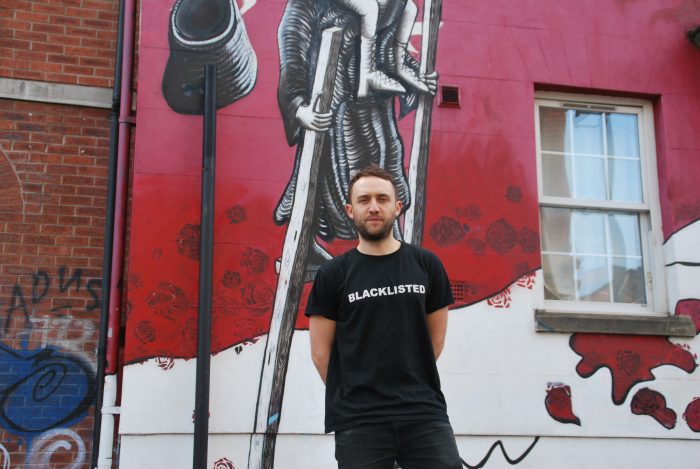 Our latest event for Bristol Cable members took us deep into the world of far-right politics. But what can we do to challenge these views?
The Bristol Cable doesn't just publish stories. We also put on events all over the city. These events are spaces for public discussion – a chance for Bristol people to explore and dissect the key issues we write about. Our articles are just one part of bigger conversations and when we get together face-to-face we can take these conversations further, drawing on the experience, knowledge and perspectives of everyone in the room.
On Monday 4 March, we were joined by anti-fascist organisers Hope not Hate for a members' film screening and discussion. Hope not Hate's new film 'Undercover in the alt-right' follows Swedish graduate-student Patrick Hermansson as he infiltrates the inner circle of alt-right organisers in the UK and visits white nationalists in the US.
His footage gives a chilling insight into the way the alt-right is organising online, spreading violent ideas from the privacy of their bedrooms with minimal social cost. It's heavy viewing, but a useful starting point for understanding how the hard right are operating right now – and what we can do to stop their ideas gaining traction.
After the film, Hope not Hate's digital organiser Nick Spooner opened things up for a discussion of why hate in the UK is on the rise. Members in the room discussed the impact of austerity, poverty, and scapegoating narratives that are normalised by politicians and mainstream media, among other root causes.
We then moved onto what to do about it – where could we take action, locally or further afield, to challenge the spread of these ideologies?
Here are some of the ideas that came up in our discussion:
Challenging racism where it happens and being an ally to those who are experiencing it directly – for example, staying with someone after you witness racist street harassment to make sure they're ok.
Challenging extreme right and racist views where we encounter them (online or face to face) but also talking to people we disagree with rather than just hating them from afar. Hope not Hate are running trainings, for example, in how to have difficult conversations
Support local organisations, like SARI and Avon and Bristol Law Centre,which is helping people challenge racist discrimination in the courts and is in need of funding.
Education – particularly around the roots of present day fascism and racism.
Regulating the media and building independent, local alternatives (like The Cable).
Wider changes, such as political organising to end austerity, Universal basic income, Constitutional and voting reforms
We regularly host events around Bristol, so keep checking our website and Facebook page for your chance to join the conversation.