Interview: Resisting the rise of the far right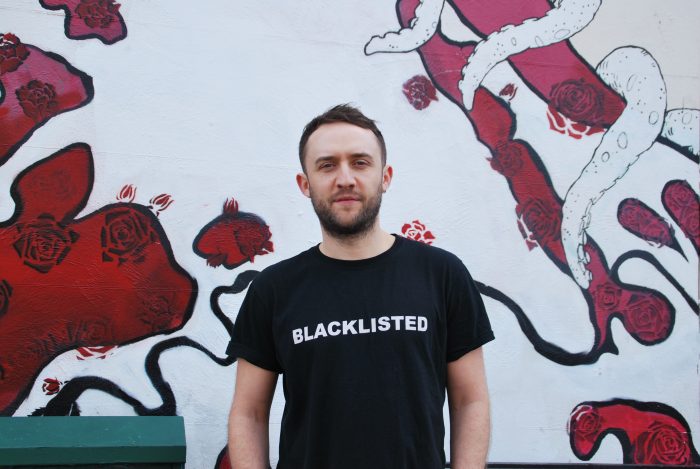 The Cable speaks to HOPE not Hate organiser Nick Spooner before our sneak preview screening of Undercover with the Alt-Right.
In collaboration with HOPE not Hate, the Cable offered members a sneak preview of HOPE not Hate's hard-hitting new film, Undercover with the Alt-Right, yesterday.
The documentary makes for shocking viewing. Anti-racist activist and researcher Patrik Hermansson spent a year infiltrating far right groups in a journey which took him from the UK to the States, meeting big names in the movement. He even witnessed the terror attack on anti-fascist protesters in Charlottesville, Virginia, which left one protester dead.
The level of access he achieved is incredible – he says being Swedish helped him to gain the trust of white nationalists, who see Swedes as particularly ethnically pure. Key figures in the movement talk glibly of mass murder, idolising Hitler, and their desires to obliterate entire countries with nuclear bombs.
The Cable caught up with Nick Spooner, digital organiser for HOPE not Hate, to get the lowdown on the new far right before the screening.
First up, what really is the alt-right? "It's a broad group of people and organisations made up of the European new right, and the American alternative right, and then you've got online antagonistic communities as well," explains Spooner.
"The common ideology I suppose is the rights of white males are under attack from multicultural liberal elites and social justice warriors, and that they are all working in tandem to undermine the rights of white males."
Within the last few years the nature of the far right's activities have shifted dramatically,
"Social media has afforded the far right an audience they could only have dreamt of ten, fifteen years ago"
with a near abandonment of electoral politics in favour of online activism and mass mobilisations.
"Social media has afforded the far right an audience they could only have dreamt of ten, fifteen years ago," he says. "It's really shaped the way people come into contact with their materials and views online. It's been a huge opportunity for the alt right and they've tapped into that."
The movement's strategy appears to be to shift what is deemed acceptable in political discourse – creating a cultural shift that feeds into politics 'downstream'.
The current political moment has also provided opportunities for far right politics to reach new audiences, says Spooner: "Brexit has been a key driver. Public trust in the government is at rock bottom and the far right are feeding off that with a narrative of 'traitors', and people being betrayed by the government. These are big, galvanising topics."
There's no one answer to challenging the spread of far right ideology, but organisations like HOPE not Hate expose far right tactics and hypocrisies, provide counter narratives, and work on community building to increase resilience in communities where far right politics could take hold.
"Our theory of change when it comes to community organising is that by building stronger communities, to reinvigorate local networks, you really give fascists a harder time of gaining a foothold in those communities".
Don't miss out on future events, become a Bristol Cable member today!