Bristol Cable nominated in Bristol Diversity Awards 2019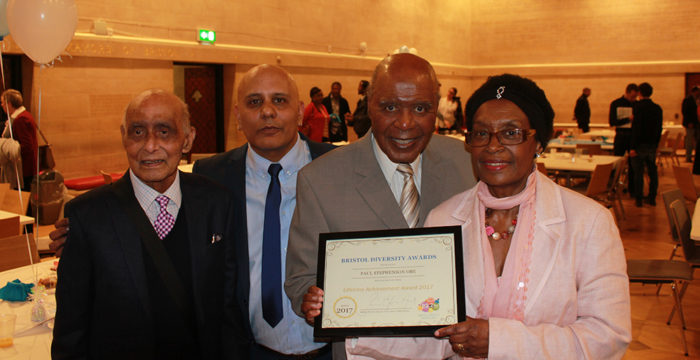 The Cable is proud to be a media partner for the awards and supporting those working to make Bristol a better city.
Following over a thousand valid nominations and months of preparations, the final shortlist of The Bristol Diversity Awards 2019 has been announced. The ceremony will be on 18 May.
The first Bristol Diversity Awards were launched as part of BCfm Radio's 10th anniversary celebrations in March 2017 and have subsequently been organised and staged independently by ethical PR & broadcast organisation E-Com Media.
This year saw a 70% increase in public nominations which will now be sent to a panel of specially selected diversity judges who will assess the candidates before casting their votes. The judges' names will be kept under wraps until the awards night when they will be revealed to the nominees. All of the nominees will be provided with a complimentary place.
Organiser Victoria Tiley from E-Com Media said: "I wish we were able to give our nominees an additional ticket each but it would be impossible from a funding perspective. These awards have really taken off and in reality have become a serious logistical challenge to fund and supply over 130 free places to our amazing nominees and special guests. Local business organisations Hargreaves Lansdown, Creative Youth Network and St Peters Hospice have all supported some of the award categories alongside UWE Bristol who are our headline sponsors this year".
Professor Jane Harrington, Deputy Vice-Chancellor at UWE Bristol, said: "We are delighted to be sponsoring the Bristol Diversity Awards this year, as part of our commitment to inclusion across our University and the wider Bristol community. It's vital that we have a workforce that reflects the diversity of our society, and our Equity programme has been developed to address how best we can help BAME students and graduates break through any barriers they face.
"The Bristol Diversity Awards are a testament to the passion and commitment across Bristol to creating a truly inclusive city that celebrates and benefits from its diversity. I would like to pass on our congratulations to the nominees, and I look forward to hearing more about their inspirational stories."
This year's ceremony will give out around 30 awards covering all aspects of diversity and shortlisted nominees including one of last year's winners, TV Presenter Alex Beresford whose unscheduled speech on Good Morning Britain on knife crime went viral. Other nominees include businesses GapSquare and Bank Of Ireland alongside Bristol City Council's Stepping Up programme. Others nominated include disability champions, sporting organisations and LGBT+ organisations & role models. Even politicians, media organisations and online broadcasters have been included. (A full list of the 2019 nominees is included at the foot of this release).
Bristol 24/7 and Bristol Live (The Post) are also on board as media partners this year, in an effort to expand the reach of the awards into as many communities as possible. ITV West Country are supporting with a short series of features on some of the nominees to be aired prior to the event.
Tables for dinner are available by visiting bristoldiversityawards.co.uk.
For further information, contact Victoria: info@e-commedia.org Call 07920 027417