Opinion: Our parks are under threat. They need legal protection.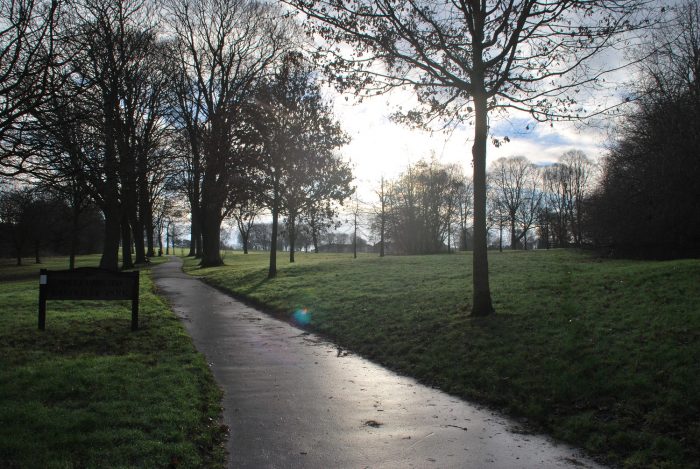 Neill Talbot argues green areas are vital for people and wildlife in our city, and the council should be made to protect them.
Bristol's parks and green spaces are under threat as never before. It is essential that we defend and cherish these areas, both for our mental and physical health and wellbeing, and to provide habitats for wildlife to flourish within the city.
It should be a fundamental right of all people in Bristol to have access to good quality green spaces. But in a climate of ongoing austerity, these havens face an uncertain future.
After fierce public opposition, Bristol City Council (BCC) backtracked on its plan to make parks cost neutral, but announced £2.8 million of cuts to park budgets last year. There is still the threat that funding could be withdrawn completely after 2019.
"This sort of negligence for our natural world is unforgivable. But there is hope"
This means the council will charge more for businesses, cafes, parking and events in parks. Controversial plans to introduce large-scale advertising in parks were dropped, but 'low impact' advertising, such as on bins and lampposts, could still come in to raise extra cash.
The council looks after 1,652 parks and green spaces, covering an area of over 2,200 hectares. They attract around 25 million people a year, making them Bristol's most visited leisure facilities.
There is currently no statutory obligation on councils to maintain parks, however if we are to value them appropriately it's essential that adequate funding is provided.
The Charter for Parks has called for councils to be given a statutory duty, a legal obligation, to look after parks and to recognise peoples' right to good quality green spaces. In 2016, more than 220,000 people signed a petition calling for parks to be legally protected.
A public consultation on the Bristol Local Plan is open for comments until 24th May and is an opportunity for people to highlight the importance of parks and green spaces.
Parks as public good
Neglected parks, particularly in urban areas tend to become less well used, which can lead to increased litter problems, fly-tipping, vandalism and safety issues.  A recent survey by Bristol Zero Tolerance found just under half the women surveyed had already experienced sexual harassment in Bristol's parks, and inequality is likely to mean that women and girls in the poorest communities are hit the hardest. Further disinvestment is likely to make this worse.
Climate change will also have an enormous impact on the condition of our parks and green spaces. People and wildlife will be adversely affected, for example through increased fire risk due to higher temperatures, and other extreme weather events, which will wash away paths and steps and place further strain on finances.
There is a huge body of evidence that green spaces and nature provide essential benefits for health and wellbeing, particularly in cities. People of all ages and backgrounds experience significant improvements to their physical and mental wellbeing if they have easy access to green spaces.
A report by charity Fields in Trust estimated that the NHS saves £111m annually through "prevented GP visits", due to the mental and physical health benefits of being outside. It is particularly important for communities in disadvantaged inner-city areas as "people living in areas with high levels of deprivation are more likely to have less access to green spaces and fewer opportunities for healthy activity", according to the World Health Organisation.
As with much austerity, the real cost is just pushed somewhere else or kicked down the road. Access to nature is shown to reduce childhood behavioural problems, and long term issues that the public sector will pay for later.
Local charity Imayla's priority focus is on children and families living in challenging circumstances in BS2 and BS5. By visiting nearby green spaces such as St. Agnes Park and St Werburgh's City Farm they offer people from BME backgrounds the chance to develop an attachment to green spaces and the natural environment. As Fiona Castle of Imayla says, "It can be challenging for people to get out into green spaces on their own, they don't always know where nearby sites are, we offer support to value nature locally and further afield making the benefits more accessible."
Developing this connection to nature is an important step in building societies that will value and protect their natural environment. From climate change to the preservation of natural habitats, we need to act now, and defending and developing urban green space is a critical part of that challenge.
The huge losses of wildlife in the wider countryside demonstrate that urban green spaces are becoming increasingly important for nature.  The latest State of Nature report (RSPB 2016) outlined devastating losses to wildlife in recent years, with populations of once common species such as the starling having fallen by two-thirds since the 1970s.
This struggle will take place at local, national and international level. More than 80% of our environmental laws come from the European Union and it's highly likely that protection for habitats and species will be lost or weakened when we leave the EU.
A further issue is budget cuts for our Sites of Special Scientific Interest (SSSIs), which include iconic areas such as the Avon Gorge. Green Party MP Caroline Lucas revealed that the government has reduced funding for Natural England's monitoring of SSSIs by more than half since 2010. This sort of negligence for our natural world is unforgivable. But there is hope.
It is clear that we desperately need a holistic approach to the inter-linked issues of health, the environment and safety. Our green spaces play a key role in this and it is time for their true value for wildlife and people to be recognised and given the protection they deserve.
Bristol's parks groups are always looking for help. Find out more about your nearest Friends Group and how to get involved in campaigning on wildlife.