Revealed: How the council flogged off public land in the face of austerity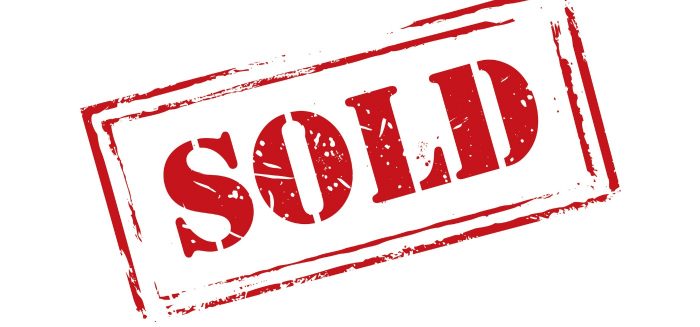 Libraries, fields, offices: All sold off to fund the cost of austerity
Millions of pounds' worth of public property has been sold by the council, with some of the money used to make cuts to council staff, an investigation by the Bureau of Investigative Journalism in partnership with the Cable can reveal.
In October 2016, the recently elected Mayor Marvin Rees announced that the council would be implementing cuts amounting to £92 million, including the shedding of 1,000 jobs and the slashing of various services.
In a response to crushing government austerity, the mayor committed to following through with the cuts and said he would work to cushion the blows. He dismissed calls for a more robust confrontation with the government as too risky.
Faced with a surprise further budget black-hole of £30m blamed on George Ferguson's administration, Rees's council doubled-down on balancing the books through cost cutting and seeking to raise revenue.
As part of these revenue raising efforts, the council sold £16.5 million worth of property assets in the year 2016/17, the Bureau and the Cable can reveal. Previously, the use of money raised through selling public assets would have been restricted, but in 2016 the government introduced rules that the cash could be used to make 'ongoing savings' or cuts.
"that it kind of added insult to the fact it's going to be turned into flats for rich people and adding to the whole gentrification issue."
New Bureau and Cable research shows that in 2016/17 Bristol council made use of this 'flexible capital receipts' policy to the tune of £5.3 million. In a double blow for communities where assets had been lost, all of this money was used to fund 401 redundancies of council workers that year, rising from 39 the year before.
Also that year, former City Director Nicola Yates, the council's top official, was controversially given a £200,000 golden goodbye by Mayor Rees's administration. The council have said this money was from a separate source but declined to clarify which.
Adding to the pain of lost jobs, services and community assets, major sites ended up in the hands of housing developers, who have gone onto to build developments with zero affordable housing. Cheltenham Road Library and Wilder House in St Pauls were both sold in 2017 and are now up-market developments with zero affordable units in areas that have been heavily hit by rocketing house prices.
Asked how the sale of land suitable for housing squared with a commitment in 2016 by councillor Paul Smith to take public land off the market, the council declined to comment.
Defending the actions of councils dealing with austerity, Richard Watts, Chair of the Local Government Association's Resources Board, said: "Having been given the flexibility, it has made sense for some councils to use capital receipts while they can to manage this substantial transformational change. This has allowed them to avoid running down the reserves, which helps them try and manage the growing financial risks to local services."
Fighting to keep community assets in community hands
One of the most high profile sales of public property was the historic Cheltenham Road Library in March 2017.  The library was finally sold as part of a long running plan for the transfer of services to new state of the art facilities at Bishopston Library at the site of the former North Bristol Baths.
Activists from Bristol Sisters Uncut occupied the library and hosted workshops and events in protest at the sale, and to highlight the damage that austerity was doing, particularly to women and trans people. They were eventually turfed out by court instructed bailiffs.
The library development is now finished and advertised as 'an exclusive, private development' – with zero affordable housing.
Sophie Pritchard who was involved in the occupation of the library said of the sale,"that it kind of added insult to the fact it's going to be turned into flats for rich people and adding to the whole gentrification issue."
But for a Jade*, a former library assistant, said the naming of the development as the Old Library was "a real slap in the face, as it harkens back to something that might be part of a community while it can't be accessed for the people who community assets like that are there to help".
Although the library services themselves were preserved, the loss of public property has prompted a concern for the areas affordability at large. "If you want to attack the root cause of gentrification, just don't sell off this community space and turn it into flats for rich people – probably from London, said another activist, Alex, who occupied the library. "Obviously that's going to destroy communities and you're going to have more problems which you have to fix the other way round."
A national fire sale started by austerity
Although Bristol council hasn't used funds raised from sales to introduce more cuts since 2016/17, many more properties have been sold, adding to a total of 86 council owned properties and spaces sold since 2014/15.
The sale of public assets by councils ravaged by austerity is a nationwide issue. The Bureau of Investigative Journalism has compiled data on 12,000 public spaces sold, transferred or otherwise taken off the books by councils since 2014/15. (Explore the map below)
Nationally, the sales have raised a total of £9.1 billion as councils take desperate measures to plug holes in budgets slashed by about 60% since 2010, with yet more austerity in the pipeline.
"The fact that 64 local authorities have used money from selling publicly-owned building to plug gaps in their finances, should shame this Government into action," said Labour MP Andrew Gwynne, Shadow Secretary of State for Housing Communities and Local Government.
In late February, Bristol council passed its budget for the upcoming year. Mayor Rees declared it as a "no cuts budget", and the programme was welcomed as preserving key items such as children's centres and the council tax reduction scheme, with the latter being secured following a broad based campaign. As cuts previously agreed by the administration are still very much making their way through the system, this was criticised by the Green Party and others as a "no action" budget on issues such as air pollution and transport.
Asked how any future funds raised by the sale of properties would be used, the council declined to comment.
Explore what assets have been #soldfromunderyou and let us know what you find!