We're sick of struggling to navigate our city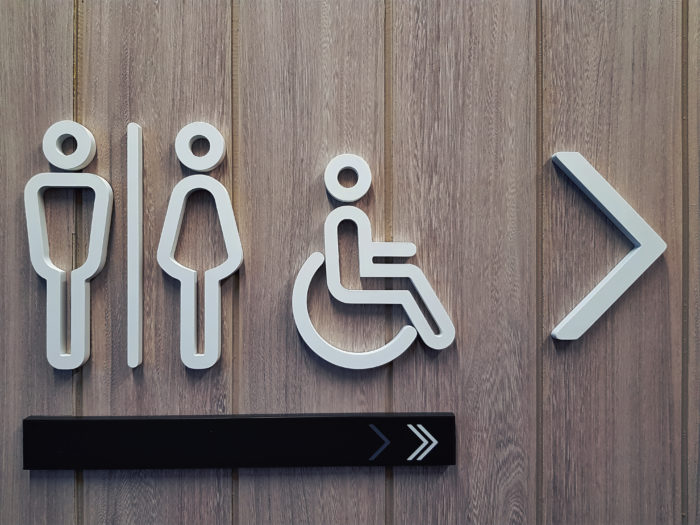 The council needs to step up and make sure people with hidden impairments can get around Bristol
Accessibility for disabled folk is a topic that covers a range of areas: education, employment, entertainment, healthcare and others. Disabled people can face inaccessibility from physical features such as the lack of a ramp for a wheelchair user, to bigoted attitudes that can end up violent.
Getting about can a hassle. For example, the bus passes for disabled people are only valid from 9am onwards, meaning that it's not useful for disabled employees trying to get to work at times before then. Along with the difficulties, those with visible disabilities face there are also issues for those with hidden impairments.
I'm a member of the Bristol Disability Equality Forum (BDEF), and in particular its Hidden Impairment Group. Issues of access have remained a constant issue across the city. BDEF members have expressed that deaf and disabled people felt excluded from public spaces. It is clear that the planning stages of public spaces need to involve disabled people.
Issues are often raised about cyclists: on pavements, going through red lights at crossings, shouting at pedestrians. Some wheelchair users report incidents of being knocked into by cyclists. There were also highlighted problems experienced by deaf people in different parts of the city – a bell is no use if you can't hear it.
There are also complaint from disabled folk that buses do not stop to pick up disabled persons, going pass them deliberately. And disabled people need better lighting on streets, paths and roads.
We've recently been talking about the problems with the Junction 3 roundabout between Easton and St Pauls. It's a problem space for many: small children, people with pushchairs, older people, and wheelchair users, are just some. Users of Junction 3 face danger in the tunnels, not aided by lacking any cyclist rights of way and not enough clear signage.
Pedestrians of the tunnels have experienced cyclists not using the right lane, an occurrence a problem for able bodied pedestrians and a danger for those with disabilities, particular with no visible impairments. The unclear signage will prove problem for both cyclists and pedestrians with visual impairments.
The Hidden Impairment Group want action, including simple solutions like signs to instruct bike users to slow down. Even the simple matters of this have yet to be addressed well by the council. To quote from BDEF Mary on the matter of the council's response:
"When concerns have been raised over the years about the safety of those using this underpass we have been told that improvements will not be made as the council do not want there to be an underpass and that it will be closed at some point. Well, this is not acceptable. In the meantime we would like these issues to be addressed."
"It's cuts. No one has money and it is completely impossible to get these quality of life things any more"
Of course, how to get this sorted comes to another problem. "It's cuts," says another member, Juley. "No one has money and it is completely impossible to get these quality of life things any more… It may appear a small thing but if people cannot get across a roundabout they cannot access the council library at Junction 3."
Junction 3 demonstrates a combination of inaccessible design for disabled people and local government failure to address the complaints of these pedestrians. Further examples like Bristol-Bath Railway or cycleway have had their own issues of access.
Thankfully, there have been challenges to these problems, such as from the BDEF. Meanwhile, there are efforts by the Bristol Walking Alliance to increase accessibility for disabled walkers, including by encouraging community groups to actively look at how their neighbourhood could be made more walkable.
"Things are improving, including disabled toilet access," says Juley. "Nowadays it is common to find a sign saying 'not all disabled people look the same.'"
It is not the disability that disables a person: it is circumstances that are inaccessible
Yet on the city planning stage it is clear that there is need for genuine involvement and consideration of the lived experience of people with a variety of impairments and access needs. Street planning in Bristol and beyond need to take on board disabled perspectives, including the deaf community and those with hidden impairments.
It is not the disability that disables a person: it is circumstances that are inaccessible, be it the design of a junction tunnel or the attitudes to the other users.