Ice cream boss Lopresti is slavery risk and banned from business, following Cable exposé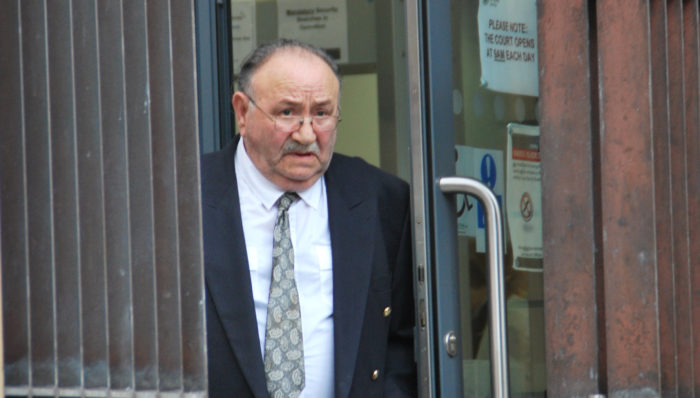 The judge said: "I'm sure that there is a risk that you will commit a human trafficking or slavery offence."
The boss of a famous ice cream business and local landlord Salvatore Lopresti has been deemed at risk of committing modern day slavery offences and banned indefinitely from running his business or renting properties to staff.
In a case that began following the Cable's investigations into the business, Lopresti, 75, was due to stand trial today facing charges of requiring a person to perform forced labour between 2009 and 2016, contrary to the Modern Slavery Act 2015. Lopresti had pleaded not guilty to the forced labour charge and an additional charge of assault occasioning actual bodily harm.
However, Lopresti's defence lawyers successfully argued that he was not fit to stand trial due to suffering from vascular dementia, meaning the prosecution could not go ahead.
Avon and Somerset police argued that Lopresti still posed a risk to commit modern slavery offences and applied for a Slavery and Trafficking Risk Order (STRO). Granting the civil order, District Judge Matthews at Bristol Magistrates Court last week said: "I'm sure that there is a risk that you will commit a human trafficking or slavery offence." In the first ever STRO made within the Avon and Somerset police area, Lopresti will be indefinitely banned from undertaking activities as an employer."
The Lopresti and Sons ice cream vans have been a common sight over the city for years, occupying key locations in parks and iconic sites. Salvatore Lopresti is also a major landlord in the city.
A police spokesperson said "we have used the Cable's evidence to achieve this risk order". The full extent of this information, gathered over several years, is still to be published.
As the District Judge issued the order, Lopresti was told: "I am sure that it is necessary for me to make this order because I need to protect people generally from psychological or physical harm if you committed that offence". If the order is disobeyed, he may face prison.
After the hearing Detective Constable Dale Morgan said "Police, working with Bristol City Council, the Bristol Cable, Hope For Justice, HMRC, Unseen and other agencies identified a vulnerable man working for Mr Lopresti's firm. This man was referred to services providing accommodation, safeguarding and support. He is now living in another part of the country."
After Lopresti was served with the order last week, the Crown Prosecution Service (CPS) today decided to shelve plans for 'a trial of the facts', in which the truth of the allegations against a defendant, as opposed to their guilt or innocence of a crime, is determined.
Instead, the CPS will lie the indictment on file. This means that although there is evidence for a modern slavery prosecution to be made against the ice cream boss, the CPS cannot not prosecute given Lopresti's medical condition.
Robert Lopresti, Salvatore's son, initially faced charges under the Modern Day Slavery Act to which he pled not guilty. These were later dropped and no further legal action is taking place against him.
Salvatore Lopresti's family said: "At Bristol Magistrates Court on the 8 May 2019, Mr Lopresti did not oppose an application by the Avon and Somerset Police for a Slavery and Trafficking Risk Order being made against him.
"Although Mr S Lopresti did not oppose the order that was made in the magistrates court as it was in keeping with him no longer playing an active part in the business due to his illness, Mr S Lopresti does not accept the truth of all of the matters alleged against him."
Independent. Investigative. Indispensable.
The Cable is Bristol's independent, investigative newsroom. Owned and led by 2,500 members, we produce award-winning journalism that digs deep into what's happening in Bristol. Investigative journalism strengthens democracy – it's a necessity, not a luxury.
As a democratic members co-op, democracy is built into everything we do. We're 100% owned by thousands of Bristol members.
If we can triple our membership, this funding from the people of Bristol would make the Cable completely sustainable.
Join the Cable today