Photos: Shutting down Broadmead to protest the environmental impact of fast fashion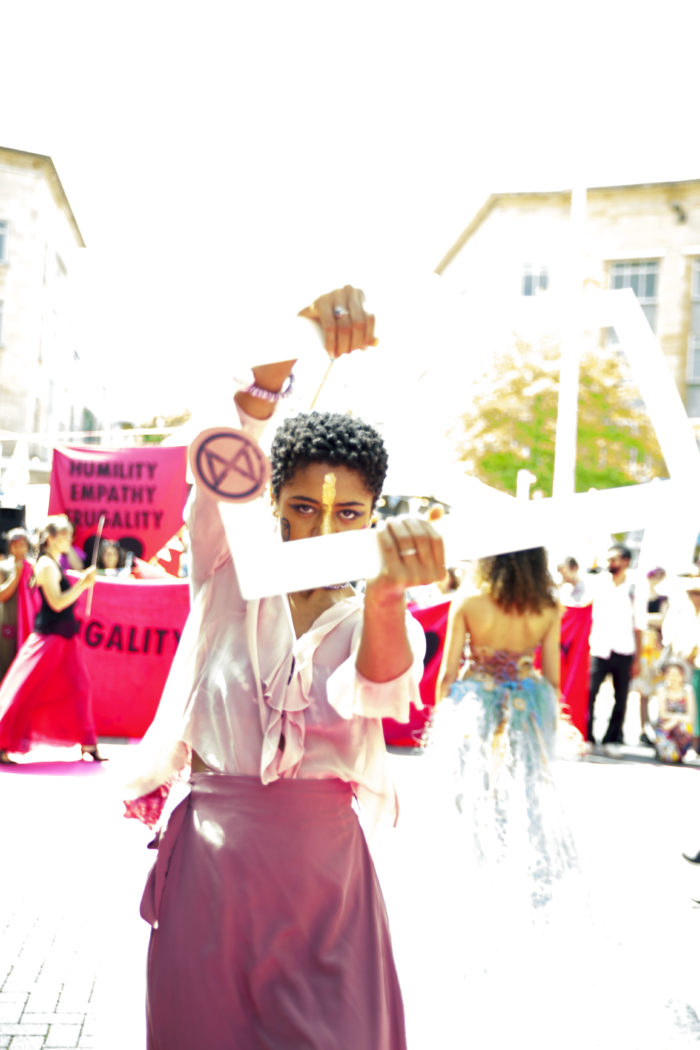 On Saturday, hundreds of people took part in a protest in Bristol city centre organised by Extinction Rebellion to raise awareness of the environmental costs of the fashion industry.
It was the latest dramatic protest by the Bristol arm of the campaign group Extinction Rebellion, who in April blockaded key routes in the centre of London to protest the lack of political action on climate change.
Saturday's events included a 'die-in' protest in Cabot Circus, blocked roads, workshops to mend clothes and a fashion show, intended to raise awareness of the carbon footprint of fashion.
Extinction Rebellion Bristol is calling on supporters to pledge not to buy any new clothes for one year.