Opinion: Electric cars are not the answer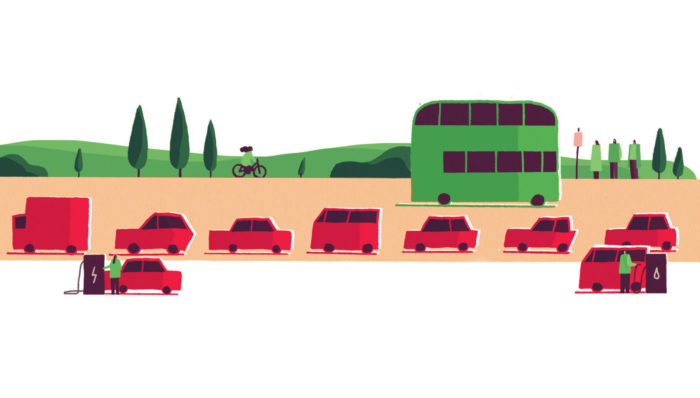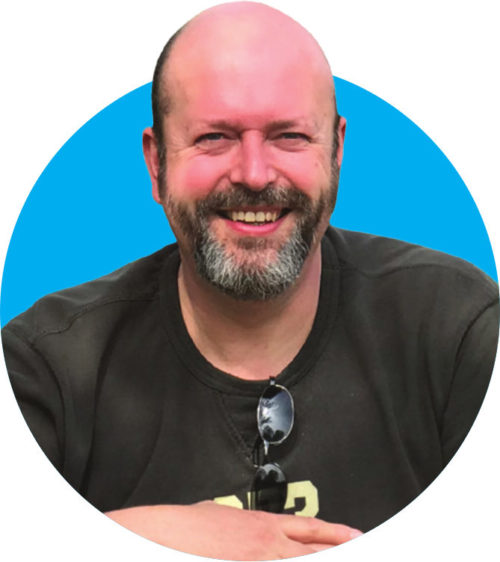 Bristol's roads are congested and significantly degraded by transport pollution, our energy supply mix needs to decarbonise, and we exist in a high energy consumption society. Against this backdrop, we're being told to buy electric cars – but they are not the green transport we need.
First off, they may increase congestion rather than decreasing it. By 2050, Department of Transport modelling showed a 17% increase in UK traffic levels if we continue as we are, while 100% electric vehicle (EV) ownership showed a 51% increase. EVs are extremely expensive to buy, but phenomenally cheap to run – meaning public transport would likely be abandoned.
On top of this, every 1% shift in car ownership to electric reduces tax revenue by £300 million. As EV ownership increases, dynamic road user pricing will have to be introduced to recapture lost revenue and tackle increased congestion on the UK's roads. This could mean charging people based on the length of their journeys or the time of day they drive.
Not so clean or green
In the 1990s, everybody was told to buy a diesel to save the planet. Now everybody is being told to buy electric to save the planet. Yet there are growing concerns about tyre dust, a significant but less well known vehicle pollutant.
Some of the health risks of inhaling fine (PM10) and ultrafine (PM2.5) particles are well-established, such as asthma, lung cancer, and, most recently, heart disease. But a growing body of evidence suggests exposure can also harm the brain, accelerating cognitive ageing, and may even increase the risk of Alzheimer's and other forms of dementia.
Significantly, replacing only all UK cars with battery EVs would also require the next two years of the world's environmentally costly cobalt. There are just not enough raw resources available to deliver this EV nirvana.
While we are decarbonising our energy supply mix (replacing coal and gas with renewables), we would need a 20% capacity increase to cope with EV energy demands. We will be lucky to decarbonise our existing capacity by 2050, let alone an increased amount.
Residents, particularly many of those in terraces and flats, will also find electric car ownership a struggle due to insufficient or inconvenient charging points – and the local electrical infrastructure cannot currently support the wholesale move to EV ownership. Imagine the neighbourhood charging wars just around the corner.
Where we live, how, and why we travel are key functions of understanding the role that EVs, and even autonomous cars, will play. We have had a century of cheap readily available fossil fuel energy where the costs have been externalised. The planet and your health are paying that price.
The answer is recognising we need to move people as energy-efficiently as possible: walking, cycling and mass public transport are all more energy efficient than private cars. EVs perpetuate a high energy movement of people.
This need is not reflected in the West of England Combined Authority (WECA)'s regional development plans. Many of its proposed sites for tens of thousands of houses are car-centric with little or no good mass transit links. WECA is enforcing car dependency, and not delivering low energy, human-scale transport solutions for people's daily needs.
Should I buy electric?
If you have a charging point and are in the market for a new car, it's worth buying electric. Your only running costs are new tyres, saving you a fortune in petrol and public transport.
But I foresee the negatives emerging as more appear on our roads: the mass abandonment of public transport and a government scrambling to recover revenue and tackle increased congestion, which already costs us billions per year. It will abolish fuel duty and introduce dynamic road user pricing. Oregon, USA is already trialling this.
Expect road user pricing to punish any journey less than three miles when you could have walked or cycled, and woe betide you drive along a mass transit corridor at rush hour. Driving will be more expensive than taking the bus or train. And once the health risks of tyre dust are proven you won't be allowed into an Ultra Low Emission Zone with your EV for free. You will blame the government for telling you to buy an EV.
As demand for EVs around the world skyrockets, expect raw material supply problems, with materials being reserved for electric buses, lorries and vans. Mass transit and human-scale, space-efficient transport solutions such as cycles and eBikes will become a priority.
Eventually, as local authorities get to grips with climate emergencies, they will design-out car dependency. Bristol has declared a climate emergency, but to actually address this it needs to become a low-energy society, moving people efficiently both in terms of energy and space used, and should be looking to cities like Vancouver and Copenhagen for answers.
If its answer is the car, whether electric or otherwise, Bristol is asking the wrong question.
Independent. Investigative. Indispensable.
The Cable is Bristol's independent, investigative newsroom. Owned and steered by 2,500 members, we produce award-winning journalism that digs deep into what's happening in Bristol. Investigative journalism strengthens democracy – it's a necessity, not a luxury.
As a members co-op, democracy is built into everything we do. We're 100% owned by thousands of Bristol members.
If we can triple our membership, this funding from the people of Bristol would make the Cable completely sustainable.
Join the Cable today