Time to play as Bristol launches plan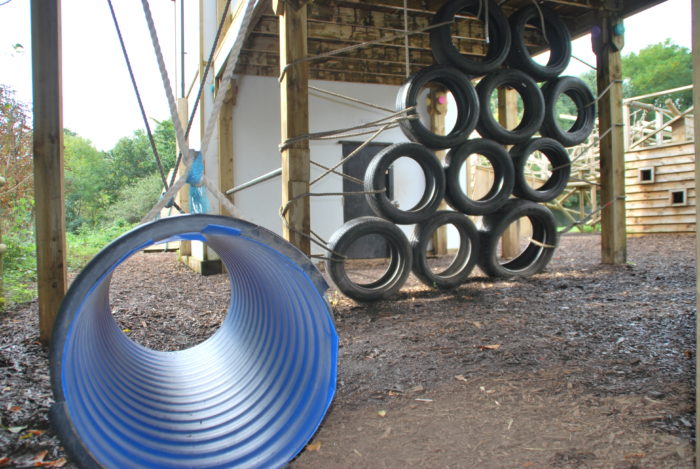 Work with under-11s was cut when the council cut its youth services budget by 30% last year, but Bristol's organisations have come together to find a solution.
Photo: Hannah Vickers
Bristol's play organisations have come together to form Playful Bristol in an effort to fill the gap left by council's cuts to youth services in 2018.
The newly-formed organisation, which launched on 7 August to coincide with Play Day, includes all of Bristol's five adventure playgrounds and various charities and organisations. Together, they have created a new strategy aimed at creating opportunities for children aged eight and up to go out and play. The strategy, simply titled Play Strategy for Bristol, is set for launch in Bristol within the next couple of weeks.
Bristol City Council was forced to cut all funding for play work in 2018 after cutting 30% from its budget for youth services. The cuts also meant that non targeted with under 11s now receives no council funding, which Playful Bristol says the strategy will seek to address. They'll be setting up free inclusive play sessions and activities across 10 areas of Bristol that have been worse affected by the cuts. It will also look to offer support to schools, charities and other organisations who may not directly deal with play but are important in the facilitating of it.
"All our organisations are really passionate about the benefits of play and the importance of it to children"
"All our organisations are really passionate about the benefits of play and the importance of it to children," said Rachel Robinson on behalf of Playful Bristol. "Although this plan has been made by Playful Bristol, it is really a group effort from across the city and we have had great support from the council, who have provided us with valuable moral and financial support as well as giving us access to data and other help that we need."
Playful Bristol was also able to get funding through the Quartet Community Foundation's 'Supporting the Sector' programme, which allows grassroots youth organisations to apply for financial help. They've also had last-minute top-up funding for the running of the sessions and donations of food from Feeding Bristol. Being able to provide food at the adventure playgrounds and outreach sessions is especially important for families entitled to free school models during the school holidays. Because it's a free, open access play session, there's no stigma attached to accessing the meals, says Rachel.
The majority of funding from the programme still goes to those working with children over the age of 11 but those working with children from age eight are also able to apply. Bristol City Council assisted with setting up infrastructure for the project.
"There is a massive gap left in services for the twelve age range and we have been able to help that but we also want to stress that families with younger siblings are also welcome to come down." Rachel added "The programme is set for launch on 7 August and will begin with four weeks of play sessions over the summer holidays at the adventure playgrounds and other sites.
"The broader strategy will look at supporting other play organisations, providing advice on tips for play activities to families and schools and working with sectors that do not directly work with play but can have a knock-on effect on it such as building developments and traffic routes."
The August play sessions will be held at:
St Pauls Adventure playground
Felix Road Adventure Playground
Southmead Adventure Playground
Hartcliffe Adventure Playground
Stockwood
Filwood
Hartcliffe (outside of adventure playground)
Barton Hill
Lawrence Weston
The Vench Adventure Playground