'Children are being deprived of feeling part of their city'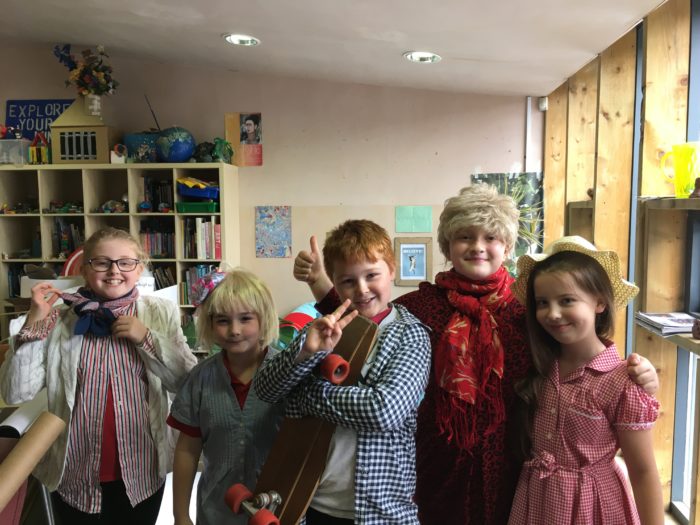 "In London children are using the bus for free, why not here?"
"Opportunities for children are being missed like dance classes, football, skate parks because children can't get there."
Children and young people in Hartcliffe's Room 13 studio are making waves with their campaign for free bus travel for children, and with good reason. For youngsters living on the outskirts of Bristol, travelling into the centre can be an infrequent event. Some children have never even visited.
Last year, Room 13 – a creative studio on the grounds of Hareclive Primary School run for and by children – launched a campaign to tackle the issue. They want free bus travel for children, to address the barriers they face to accessing what the city has to offer.
Development worker Ingrid Skeels says Room 13 has long been aware of the barrier transport poses to children in the area. A small project with the University of Bristol gave everyone in the studio some time and space to look at it in more depth, she explains.
Room 13 Hareclive presents … 'Now's the time' from Room13.
"Although our project and film are place-based as the issue is so important in Hartcliffe, it is also relevant to children from lots of other areas of the city and, at the highest level, it is relevant to all Bristol children," she says.
"Children as a group make up 25% of the city, but have no income or say over where they live, and a big need to access activities and experiences and to grow up feeling true citizens."
Room 13 participants, Aaliah (13), Gaby (11), Freya (13) and Lexica (11), all from Hartcliffe, have all experienced problems with getting around town. "I don't really go into town…" says Aaliah.
"I've sometimes missed my physio appointments because when it came to it we had no money for the bus," says Lexica.
Lexica points out that it's not just the children that suffer from expensive public transport: "NHS appointments are being wasted and so are medicines and equipment because people can't get children to their appointments. This is wasting money. I've sometimes missed my physio appointments because when it came to it we had no money for the bus."
To bring attention to the issue, Room 13 produced a film. With the kids starring as characters from bus drivers to mothers, the I-phone created short was funny but powerful. A showing in a full council meeting in City Hall won praise, and laughs, from councillors and the public.
But behind the lighthearted approach is an important question of the role of mobility itself in social mobility – the rate of school leavers from Hartcliffe who go on to university is just 6%, whereas in well-off Clifton it's 100%.
The girls the Cable spoke to have more immediate ideas of what they'd like to do if public transport was more accessible for them and their families. Freya's keen to try out the Gromit Trail and go to the Hippodrome. Another thing she'd like is to "catch as many buses as you can in a day on a day rider to learn about all the different routes, go beyond town and see other areas in our city".
Aaliah's got plans too: "I went to a book shop a few years ago as a birthday treat. It was amazing – so I would want to go back into town, go to book shops and to visit a Nando's."
On Mia's list is Starbucks and swimming, and, along with Lexica, visiting family members who live in other parts of town. All enjoyed the process of working on the campaign and film, even Gaby who says she doesn't like being on camera but did it because of how strongly she feels about the issue.
So what now? A meeting in June was well received by the council's cabinet member for children, women and families, Helen Godwin, says Skeels.
The next ambitious aims are to push for a weekend of free bus travel next spring or summer, asking support from the council and First Bus, and asking that the mayor adds free child bus travel to his One City Plan – a far-reaching document produced by the council in January this year outlining what the city should look like in 2050.
But the young Room 13 campaigners will push for change much sooner than that. Watch this space.