After delays, council releases plan to clean up toxic air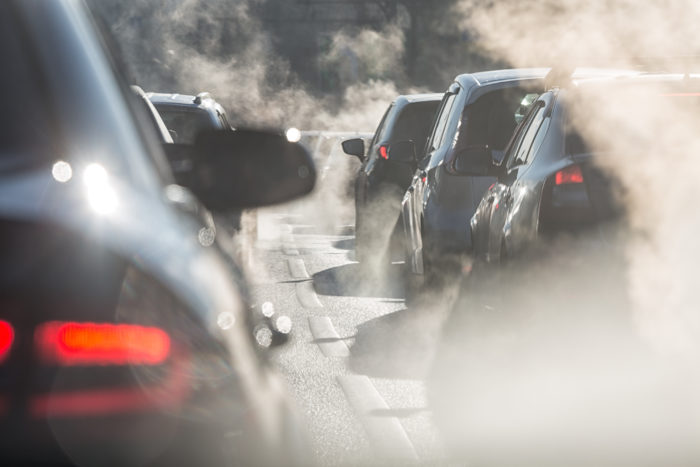 After a series of delays and missed deadlines, Bristol City Council has finally published a plan for cleaning up Bristol's toxic air. A thousand plus pages of documents have received mixed reactions and raised uncertainties as to whether it will be implementable.
The council has proposed an outright ban on diesel vehicles in a small city centre zone for eight hours a day from 2021 – which would be the first such scheme in the country – and a larger Clean Air Zone (CAZ) in which 'non-compliant' buses, taxis and commercial vehicles would be charged to enter. Private cars would not be charged under the plans.
Marvin Rees said: "These ambitious plans demonstrate our commitment to tackling air pollution so we meet legal limits within the shortest time, without disproportionately affecting citizens on lower incomes, which would happen with a blanket approach to charging vehicles."
The charges are £100 per day for buses, lorries and coaches, and £9 a day for taxis and light goods vehicles. The plans are expected to bring down levels of NO2, an air pollutant from vehicle exhaust, to legal levels by 2025. The scheme is expected to cost £113m, mostly coming from government grants that are yet to be confirmed.
Various other measures to bring down NO2, such as investing in walking and cycling infrastructure, are suggested. The clean air zone will also be implemented alongside measures to mitigate the impact on diesel-driving residents. These include a diesel scrappage scheme, details of which are yet to be confirmed, and exceptions for emergency services and disabled vehicle users, among others.
The plans will be discussed by a scrutiny committee of Bristol's elected councillors on Wednesday evening and will be voted on by the Mayor's Cabinet on 5 November. If approved by the government, the plans will be finalised for February 2020 for implementation by March 2021.
However, campaigners and opposition parties have said the plans' release, which involved 31 separate reports and more than 1,000 pages of technical material, late on the evening of Monday 28 October, did not allow sufficient time for scrutiny before the scrutiny meeting of Wednesday 30 October, nor the cabinet meeting of November 5.
Clean air was also debated on 23 October, five days before the 1000+-page release, but officers were given no information at all on what the proposals would be.
Environmental law group ClientEarth, whose court cases against the UK government have led to redrawing of air quality plans in cities across the country, said the plans were not urgent enough.
A plan, but will it be put into action?
The council's own reports themselves admit that it's not certain the legislation needed to ban diesel cars will be passed. The need for support from the Department for the Environment Food and Rural Affairs (DEFRA) and the Department for Transport is stated to be a 'risk' in reaching compliance with air pollution levels in this way as the government might not pass the secondary legislation required. DEFRA itself advised the council that it needs to develop an option that includes the charging of private cars – in case it's not given authority to impose a diesel ban. The plans do not include this option.
While research from central government found that the most effective steps to tackle dirty air were clean air zones which include the charging of private cars, the mayor has repeatedly stated this would cause an 'unacceptable' impact on low-income Bristolians. Research by the University of the West of England has demonstrated that pollution affects poorer citizens the most, however.
ClientEarth lawyer Katie Nield, who wrote to the council in the summer to warn it that it risked legal action if robust clean air plans were not implemented, said: "While these new plans represent a step in the right direction, they once again stop short of ridding the city of its illegally toxic air with the necessary urgency. It is not right that people in Bristol will have to wait until 2025 to breathe cleaner air when cities across the country are doing it much sooner".
What else could be done?
More stringent measures would also tackle particulate pollution by lowering congestion. The Bristol plan focuses only on nitrogen dioxide, the pollutant for which international standards have been written into law. Particulates, produced by all vehicles, have no such legal limit, despite being associated with an increasing raft of health impacts from respiratory illness to dementia, miscarriage and mental illness.
London's ULEZ (ultra low emissions zone) was introduced in April 2019 and has already brought down emissions. Birmingham's plans are expected from modelling to achieve compliance with legal NO2 limits by 2022, and Leeds by 2020.
"Air pollution disproportionately affects the most vulnerable members of our communities including those from poorer households. The Mayor should be protecting them now," said Nield.
Cllr Eleanor Combley, leader of the Green group, said the plans were a "complicated bodge proposal" and a "bare minimum approach [which] will look increasingly short-sighted".
"Instead of being led by the evidence, the Mayor has been determined from the start to choose the option which has the least impact on car use in the city and on his popularity with the car lobby…
The mayor has insisted that "Protecting the most vulnerable people from pollution is central to these plans and we have ensured that all impacts have been carefully considered."