Filton and Bradley Stoke: What you need to know for the 2019 General Election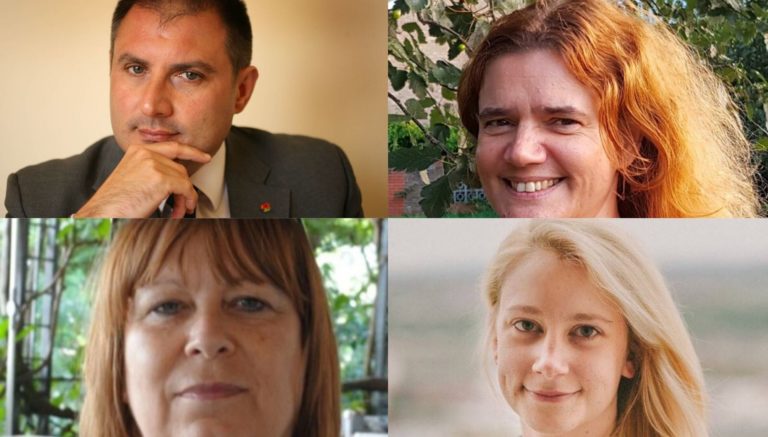 The South Gloucestershire constituency Filton and Bradley Stoke (FaBS) has been held by the incumbent Jack Lopresti since its creation in 2010. But things are tight for the Conservative candidate. Labour are snapping at his heels with a vote share that has increased from 26% in 2010 and 2015 to 41% in 2017, reducing the majority to 4,200.
The Brexit-backing Lopresti will benefit from the decision by Nigel Farage's Brexit Party to not stand in seats won by the Tories in 2017, thereby not splitting the right-wing Brexit vote. Lopresti will also want to win over traditionally Labour voting residents who aren't happy with the party for a variety of reasons.
Labour's Mhairi Threlfall and the dozens of activists who are canvassing in her name will need to win the argument that the area can't bear another five years of Tory rule, with an emphasis on local services, schools and the NHS that have been hit hard by cuts. On Brexit, Threlfall will want to win over voters with the promise that Labour will safeguard jobs, especially in the key industries of the aerospace sector, with an orderly Brexit if the public vote for a deal renegotiated by a Labour government.
A new Green candidate, Jenny Vernon, was announced following the decision by the original candidate to stand down in protest at the national pact with the Lib Dems, who then declared his support for the Labour candidate.
Louise Harris is standing for the Lib Dems, who are hoping to snatch the seat from the two parties. Like in 2010, the Lib Dems are positioning themselves as the alternative, casting both Labour and Conservatives as effectively the same on Brexit.
A lot will depend on which way people who voted Lib Dem and Green 2017 sway this time: In that election the Lib Dems and Greens took a combined total of just over 4,200 votes, almost exactly the 4,190 majority that Lopresti secured over the last Labour challenger.
What happened in 2017 General Election?
The Conservatives beat the competition despite a large increase in Labour's vote share.
What about Brexit?
Who's in the running?
The candidates in alphabetical order by surname:
Louise Harris, Liberal Democrats
Harris, 55, grew up in Downend and is a longtime member of the Liberal movement in British politics. Having been involved on the environmental wing of liberal politics in the 80s and 90s, Harris went on to become an elected councillor in London for two years before serving 15 years as a councillor in Hampshire, and then finally being elected in the South Glos ward of Dodington in 2018. Alongside her elected role, Harris is an advocacy manager at charity Rethink Mental Illness.
Harris hit the local press in April this year when it emerged she had a harassment warning notice made against her in 2015 by the police due to allegations arising from a personal dispute by a fellow councillor during her stint in Eastleigh, Hampshire. Harassment warnings do not constitute formal legal action and signing one does not imply that the person receiving it admits doing anything wrong or even that the allegations are true. The South Glos Lib Dems defended her record as a local councillor.
Harris has been active on Twitter challenging Labour and the Tories to accept a debate with Lib Dem leader Jo Swinson. Harris is a "Green Lib Dem" and places herself on the left wing on the party.
Are we missing anything? Let us know!
Q: This seat is considered a Labour/Tory marginal. Why should voters choose the Lib Dems?
A: "The political landscape has changed considerably since the 2016 Referendum and 2017 General election. The Liberal Democrats have consistently said the UK works better in the European Union and in a constituency that voted Remain, we are attracting a lot of support.
"Boris Johnson failed to gain any ground on his Leave deal and Jeremy Corbyn still can't make up his mind on what his party's position on Brexit actually is. I grew up in Downend, my Dad worked at Rolls Royce, I believe the only way to stop Brexit, protect jobs and the NHS is to vote Liberal Democrat."
Jack Lopresti, Conservatives
Please note that there will inevitably be more information available on the current MP.
The local boy and former estate agent went on to work for the Conservative Party and, after a series of failed attempts to become a Bristol City Councillor, finally won the Stockwood ward in 1999 and held it until 2007.
Failing to win Bristol East parliamentary constituency in 2001, and again missing out on the 2004 European Parliament elections, Lopresti's bumpy ride to political power came to fruition in 2010 when he won the newly created constituency of Filton and Bradley Stoke, comfortably seeing off both Labour and the Lib Dems, who each got a quarter of the vote while Lopresti cleaned up with 40%.
With a strong interest in the military, in 2005, Lopresti was deployed to Afghanistan for five months as an Army reservist and has campaigned to stop the prosecution of veterans accused of crimes while fighting in Northern Ireland.
Lopresti is an enthusiastic supporter of the arms trade, despite criticisms of sales to regimes with atrocious records on human rights. Lopresti maintains that such relationships are crucial for alliances abroad and jobs at home with a major defence industry and military presence in FaBS.
As reported by the Cable, Lopresti has been on multiple trips paid for by dictatorships, such as Saudi Arabia and Bahrain, as well as a guest at events hosted by a who's who of multinational arms trade corporations with bases in the constituency. However, a public spat with Airbus over threats to the business caused by Brexit may have soured this relationship with the employer of 3,000 people in the area.
A firm Brexiteer, Lopresti backed Boris Johnson in the Conservative Party election contest and has generally been loyal to the Conservative governments since his election. According to independent voting analysis organisation They Work For You, these include on voting against action on tackling the climate crisis and voting for reducing the tax companies and the wealthy pay, slashing welfare, 'hostile environment' immigration policies and cutting funding to local government and services.
Lopresti's personal reputation has been damaged by allegations of severe bullying by one of his office workers. He eventually apologised after the Conservatives found that he had breached the party code of conduct, but this was not before an unsuccessful attempt by local party members to remove him as the candidate in 2017.
A recent £5,000 donation from a private jet mogul is aimed at helping him over the line in FaBS.
He is a Vice-President of the Stoke Gifford Branch of the Royal British Legion, and is a Freemason.
Are we missing anything? Let us know!
Q: "Why should people who have voted Labour in the past cast their ballot for you?"
Jack Lopresti did not respond.
Mhairi Threlfall, Labour
Labour candidate Mhairi Threlfall (pronounced 'Vari') is originally from Edinburgh. She studied chemistry at Bristol University and she now works at UWE in Filton on entrepreneurship.
A Bristol City councillor since 2013, in July 2017 she was appointed Mayor Rees' cabinet as the transport lead in a city wracked by congestion and other issues. Threlfall led the development of the Bristol Transport Strategy, which outlined a vision for the controversial Bristol underground, as well as changes to roads, cycle infrastructure and buses.
Following a previous unsuccessful effort in 2017 to become the MP for neighbouring Kingswood, the trade union activist stood down as a councillor in October 2018 to begin the campaign for FaBS after being selected in a run-off with a candidate backed by left wing campaigners Momentum, who since pledged to give full support to Threlfall.
Threlfall is a Remainer and backs Labour's current policy to renegotiate a deal, which will then be put to a second referendum.
In an area with 70% homeowners (compared, for example, to 40% in Bristol West) local Labour activists will need to make sure that the proposed sweeping reforms and investment will be seen to benefit not just lower income voters, but also middle class people, including those earning more than £80,000, who would pay more income tax.
Are we missing anything? Let us know!
Q: "What is the key policy you want to convince voters with?"
A: "The key policy I am standing on is a commitment to investing in our public services. We have had nine years of cuts to the things that matter most to our community. We were told this was because of the recession, yet the national debt under the Tories has increased. We have lost GP surgeries resulting in increased waiting times, working families using food-banks and our schools are some of the most underfunded in the country.
"It is time we prioritise investing in the things that matter. I pledge to be a good constituency MP that will listen to what my constituents need and will fight for it in Parliament.
Jenny Vernon, Green Party
Life-long local Green candidate Jenny Vernon is an adviser with TPAS 'tenant engagement experts' – a not-for-profit company that works to manage relationships with tenants groups, landlords and housing associations. Vernon has been the South Gloucestershire Green Party coordinator for the last four years.
Vernon wants to make this the election about the climate crisis and also backs wider political change, including the new voting system Proportional Representation, in which the share of seats a party wins matches the share of votes it receives, rather than our current winner-takes-all system First Past the Post.
With all parties except the Tories promising meaningful action on climate change, Vernon and the Greens will hope their message will continue to cut through.
Are we missing anything? Let us know!
Q: This seat is considered a Labour/Tory marginal. Why should voters choose the Greens?
A: "Voters in Filton and Bradley Stoke will have the opportunity to vote Green for real action on climate change, well-funded public services and a cooperative economy that works for everyone. We're always told elections are a two horse race, but the simple truth is if enough people like our bold ideas, and back us at the ballot box, we can win this seat."