'This feels like prison': we need to talk about school exclusions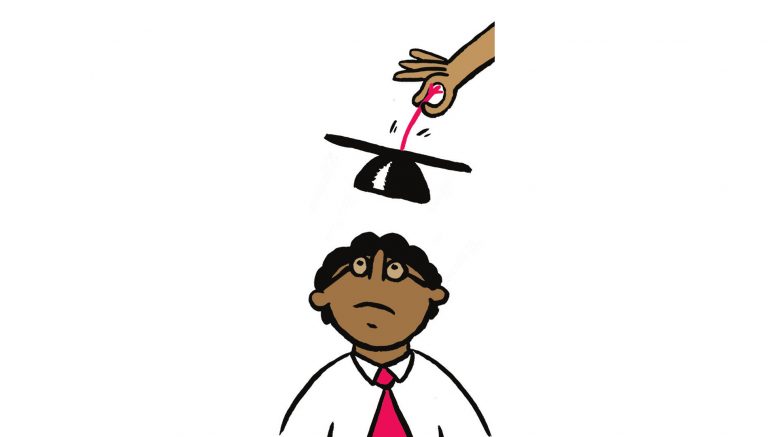 Words: Anonymous teacher/Bristol No More Exclusions
"They've just given up on me, no one really cares." "This feels like prison." '"At least at school I had mates, now who do I have?" "No-one helped me or my mum understand why it happened."
These are the experiences of young people excluded from school, who I spoke to recently at a Pupil Referral Unit (PRU) in Bristol.
Bristol's schools are struggling to support their students with limited resources. We find ourselves with the unwanted label of being a high fixed-term (temporary) exclusion area. Bristol has low rates of permanent exclusions – 14 in all schools 2017/18, but has one of the highest rates for fixed term exclusions of any local authority in England – 5,179 in the same year.
But these figures don't tell the whole story. There are also lots of young people who have been excluded and are now in PRUs. Currently the number of students in PRUs is higher than we would want. According to government statistics, as of January 2019 there are 130 pupils in PRUs and a further 200 in alternative provision in Bristol, which is considered high by government guidelines.
Many people may feel the needs of young people who struggle in mainstream education can be better met in one of the alternative provisions in the Bristol area, which includes PRUs and other alternative schools. But the bleak reality is that many alternative provisions are suffering the same cuts as mainstream schools – and are struggling to cope with the influx of students referred to them.
The latest headline figures coming from the Bristol Inclusion Panel highlight that many of Bristol's alternative provisions are oversubscribed, demonstrating the depth of the problem locally.
There are also concerns about off-rolling, where pupils aren't formally excluded but are removed from a school's roll, often to be home-schooled. A recent report by Ofsted found more than 100,000 year 10 and 11 pupils disappeared from schools in the last year, raising fears that they are being pushed out as schools try to improve their GCSE results.
Systemic inequities and violence fears
Exclusions disproportionately affect specific groups, such as children from black and minority ethnic (BME) backgrounds, according to government statistics. For example, Black Caribbean children are three times more likely than White British children to be excluded. Other groups, including Mixed Caribbean and Gypsy, Roma and Traveller children have higher exclusion rates still.
Tell your friends…
Gender, family income and special educational needs and disabilities (SEND) also play a role. An inquiry into school exclusions by the Children's Commissioner in 2012 found that if you are a Black Caribbean boy on free school meals with SEND, you are 168 times more likely to be excluded than a White British girl without SEND.
Such statistics are staggering and bring to light the impact and sense of injustice this practice has. A recent review of the situation by former children's minister Edward Timpson was long-awaited, and we hoped it would highlight the systematic and systemic racial inequities that BME communities experience. That it did not was disappointing in the extreme.
Bristol, like other cities, also has problems with serious youth violence – with many of the young people involved at risk of exclusion or already excluded. A report by the parliamentary Home Affairs Select Committee report earlier this year identified school exclusions as one of the factors most likely to be driving the increase in serious youth violence, along with drug use, deprivation, social exclusion, and a lack of support services for young people.
Nationally, as permanent exclusions have gone up, so too has youth knife crime – which is also on the rise in Bristol: Avon and Somerset Police reported a 52% increase in knife crime between July 2018 and March 2019.
Why aren't we doing something about school exclusions if we know excluded young people are at risk from involvement in serious violence. How much more evidence is needed before we wake up to the dangers that face young Bristolians when they are excluded?
Time for change
No More Exclusions (NME) is a grassroots coalition movement that is seeking to bring about radical change to the education system. We are an unashamedly abolitionist movement. Our members – many of whom are from education, but with other professions also well represented – aim to transform the system through advice, advocacy and campaigning, making it inclusive for all and ending the practice of excluding young people.
Bristol NME members wholeheartedly disagree with the presentation of data in the Timpson review, and subsequent reporting of it, and want to continue to highlight and work toward structural change so that the inequalities experienced within BME communities cannot be reported as 'school based or geographical issues'.
We can no longer minimise the significance of many factors involved in exclusions, including ethnicity and the impact of austerity, nor can we continue to sit by and watch as data is misrepresented or sanitised. We want your help. It takes a village to raise a child, and a city – Bristol – to invest in our young people.