What's the council ever done for us?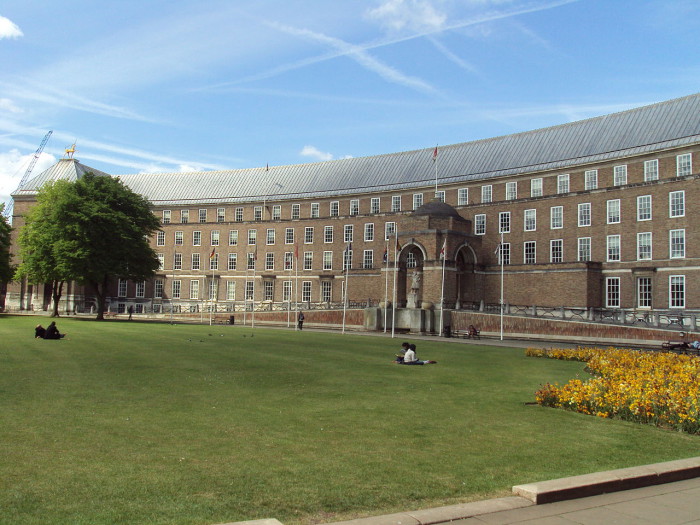 Councils are no strangers to taking flak. For citizens, the local authority may be a byword for red tape, inefficiency and rage-inducingly crap services. For the media, scathing inspection reports, windbag councillors, the wasting of public money and whistleblowers' allegations all provide easy story fodder that can reinforce those negative public views.
For central government, meanwhile, councils have become convenient whipping boys. Stripped of power in the 1980s, and in many cases relieved of controlling housing stock and schools under New Labour, the last decade has seen local authorities bullied into being the public face of austerity. While the effects of cuts have been most brutally visible in northern towns and cities, along with some counties, they have become more noticeable in Bristol.
In 2010, Bristol City Council had a revenue budget of £393 million
the amount of money used for day to day services. The Tory-Lib Dem coalition immediately set about demanding devastating cuts across the board. Faced with central government austerity – exacerbated by mismanagement from its own officers – £200 million of cuts have been made to council spending across all areas and budgets since 2010. They have been both in visible places, like closing the neighbourhood service points that meant people didn't have to come into town to sort problems out, and less obvious ones such as laying off HR staff. The council employs 3,000 fewer people than it did 10 years ago, with knock-on effects across the authority and city at large.
Through a mixture of savings and income generation the 2019/20 revenue budget is £376 million, meaning the council has the power to greatly affect people's lives and the city. There's also the small matter of the council's capital budget – £236 million this year – which goes on one-off outgoings ranging from flood defences, to renewable energy investment, to helping new affordable homes get built. As demand in the city rises, the lack of slack in the system means scrutiny of all that spending has rarely been so important.
We may live in an age of hollowed-out services, academy schools and boarded-up public toilets, but local authorities are still responsible for duties often as important as those carried out by the NHS and emergency services. As such, councils, and the people who run them, should be vigorously held to account. But it's also important to show a little love for the public services we all rely on. We had a leaf through some of Bristol City Council's budget and committee reports to remind ourselves of what those are.