'Plans for new roads threaten Bristol's countryside and limit action on the climate crisis'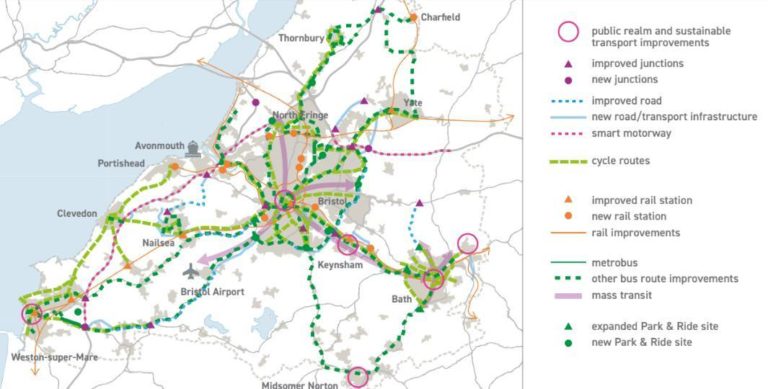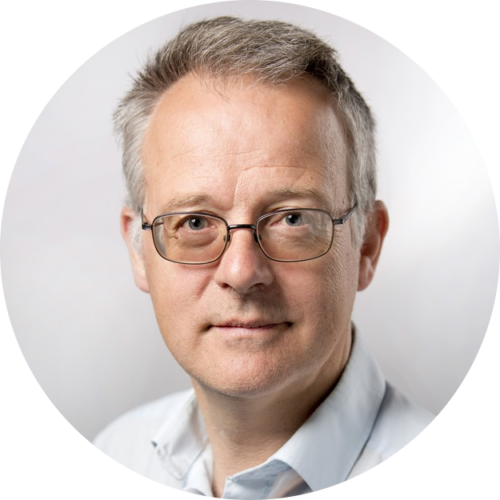 Did you know that the West of England Combined Authority (WECA) is planning to build 10 new roads and widen five more, destroying countryside and suburban fringes around Bristol? The plans have been quietly progressing for two years with most people blissfully unaware of the threat they pose.
This week, WECA published an updated Local Transport Plan, for Bristol, South Gloucestershire, Bath and North East Somerset (BANES) and North Somerset councils to approve. It includes £8.6bn worth of projects due for completion by 2036.
It's a bizarre document; seemingly written by two groups of people with totally different views. One group says: all four authorities have declared climate emergencies; we must take urgent action to decarbonise by 2030. The other says: we must build and widen lots of roads to boost economic growth.
The proposals map (on page 128) shows new roads carving through the countryside around: Nailsea, Backwell, Thornbury, Yate, Keynsham, Stockwood, Whitchurch, Winterbourne, Frampton Cotterell, Churchill, Sandford, Banwell and Barrow Gurney. The map is quite small; you have to look very hard and read through a long appendix to work out what they are actually proposing. The lines on the map are "indicative" they say; they might change; the whole plan remains under review, which offers some hope.
I am currently writing a book about transport protests over the past 30 years, from the anti-roads protests of the 1990s to Extinction Rebellion today. One thing I have learned is that most people only wake up to a threat when it's too late. By the time an authority publishes a firm plan, it will almost always be too late to stop it. The WECA authorities seem to be facing a dilemma, so there may still be time to avert these threats – if people act now.
How to reduce carbon emissions?
"To achieve carbon neutral transport by 2030 requires a substantial modal shift away from cars to public transport, cycling and walking," the plan states. To be fair, there are lots of plans to expand public transport (and cycling, but judging by the quality of recent cycle routes, I wouldn't take that too seriously) They want to re-open rail lines to Portishead and Henbury, build new stations, extend Metrobus to surrounding towns and in the longer-term build a metro system for Bristol.
All of that will be great, if and when it ever happens, but better public transport, on its own, does very little to reduce traffic or carbon emissions. Cars and vans account for six times the distance covered by public transport, so if bus and rail use could be doubled, and every new trip replaced a car journey, that could theoretically cut car mileage by one sixth. But unfortunately, only a small minority of additional trips made by public transport replace a journey by car. And on congested roads, every car removed frees up a space for another car to take its place. In my last book, Urban Transport Without the Hot Air, I estimated that doubling bus use in England might reduce car traffic by around 1%.
It is possible to reduce traffic by expanding public transport and reducing road capacity at the same time. London, Cambridge and lots of European cities have done that. But where an authority expands public transport and builds more roads, the net result is more travel and higher carbon emissions. New roads also cause other problems, such as noise, local pollution and severance of wildlife habitats.
The law now says we must decarbonise transport (and everything else) by 2050. There are only two ways to do this: replace fossil fuels with electric or hydrogen and/or cut the volume of traffic.
Electrification is happening much too slowly. National governments can and should do more to speed it up, but it won't solve the whole problem and there is very little that local authorities can do about it.
That means that if they are serious about decarbonisation, that leaves just one option: reduce traffic. Initial modelling for Bristol City Council suggests that Bristol would have to reduce traffic by around 40% to hit their targets. WECA's Transport Plan says they will consider congestion charging, but to make a big impact, the charges would have to be quite expensive. Good luck to any politician who wants to try that.
More realistically, it suggests "reallocation of road space" from general traffic to public transport, cycling and pedestrians. That could work if it was done very widely, but not if the "reallocated" space was replaced by new or wider roads.
Over the next few weeks, Bristol and the other councils will be voting on the new plan. Take a look at it and if you share my concerns about new roads, email your councillors and the Metro Mayor Tim Bowles, urging them to think again. If they press ahead, ignoring their own climate targets, perhaps we need a return to the civil disobedience of the 1990s.
The plans will be discussed by Bristol City Council's cabinet on 3 March.
Dr Steve Melia is a Senior Lecturer in Transport and Planning at the University of the West of England. He has advised several local authorities and will address the parliamentary climate assembly in Birmingham next week.