Violent assault on ex-landlord of The Office in Speedwell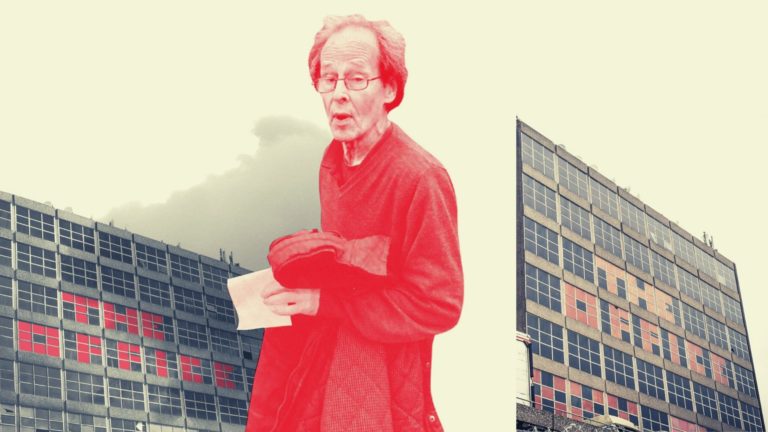 The former landlord of the Strachan and Henshaw building, which burnt down last year, has been assaulted in a vicious attack.
Alan Dykes, 72, is known to many people in east Bristol and Kingswood as a major landlord, with a multi-million-pound property portfolio.
Local businessmen described how a group of men entered the Bridge Road Industrial Estate in Kingswood and attacked Dykes on Saturday 8 February. "He was found lying on the floor behind his car," a tenant on the estate told the Cable. "He was beaten up with some kind of metal bar. From what I heard, his arm's broken and his leg." Police have said Dykes suffered stomach and head injuries.
Dykes has spent two weeks in hospital since the assault, but medical staff said he was "on the mend" and ready to be discharged.
A spokesperson for Avon and Somerset Police told the Cable: "We are investigating the assault of a man on 8 February on Bridge Road Industrial Estate in Kingswood at about 5.15pm. The injured man, who received head and stomach injuries, remains in hospital."
The attack comes after his business associate Wayne Braund was blackmailed by a gang. As reported by the Cable, masked men stormed the Douglas Quarter in Kingswood demanding money from the construction boss last November. This followed an encounter in August 2019, when two men reportedly blackmailed Braund.
Police said the blackmail raids on the Douglas Quarter were being looked into and a 34-year-old man had been arrested on suspicion of blackmail and released under investigation. They haven't said whether they regard the alleged blackmail of Braund and Dykes' assault as connected in any way.
Over the decades, Dykes has built a multi-million-pound property portfolio of industrial lots, brownfield sites and residential flats in Bristol and South Gloucestershire. As a major landlord, Dykes has earned a reputation for keeping sites in a state of disrepair, breaching environmental regulations and having a culture of cash in hand payments.
He is believed to have upwards of 300 tenants, many of whom are housing benefit claimants, although local authorities are uncertain of the exact number. He was the fourth largest recipient of tax-payer funded housing benefit payments in South Gloucestershire in 2018/19.
Dykes sold the ill-fated Strachan and Henshaw Building for £1 to a Dubai company, owned by Wayne Braund in 2018. The Office burnt down in a catastrophic fire in May 2019, which left more than 40 small businesses homeless. Avon Fire and Rescue Service recorded the cause of the fire as unknown. The tower is now being developed into 71 flats by Braund's company Douglas Homes.
Detective Inspector Roger Doxsey previously told the Cable: "There have been multiple theories and speculation throughout this investigation around who was at fault for the fire. What is now really clear is that there is no evidence to support that this was a case of arson. The theories around criminal motivation due to insurance gain or swift eviction of tenants do not hold up to scrutiny."
Independent. Investigative. Indispensable.
The Cable is Bristol's independent, investigative newsroom. Owned and led by 2,500 members, we produce award-winning journalism that digs deep into what's happening in Bristol. Investigative journalism strengthens democracy – it's a necessity, not a luxury.
As a democratic members co-op, democracy is built into everything we do. We're 100% owned by thousands of Bristol members.
If we can triple our membership, this funding from the people of Bristol would make the Cable completely sustainable.
Join the Cable today
Cable readers will be familiar with Alan Dykes' long and chequered history, which has attracted the interest of law enforcement and criminal elements alike.
In 2015, Dykes pleaded guilty to five health and safety offences at the Strachan and Henshaw building, and was sentenced to eight months in prison and ordered to pay prosecution costs of £7,660. And in the early 2000s, Andrew aka 'Ginge' Wylde, in-law of assassinated Brink's-mat gangster John 'Goldfinger' Palmer, obtained Dykes' company papers and threatened to pass them to the Inland Revenue unless he was paid £15,000. Wylde pleaded guilty to blackmail in 2006.
News of Dykes' assault has been met with a mixture of sadness and speculation as to the motive, by local residents and businesses alike. "He wasn't a great landlord to say the least, but he didn't deserve this", said one ex-Strachan and Henshaw building tenant.
Given the circumstances of recent events, those who spoke to the Cable preferred not to be identified.