Exclusive: Special needs school to close amid police probe into care home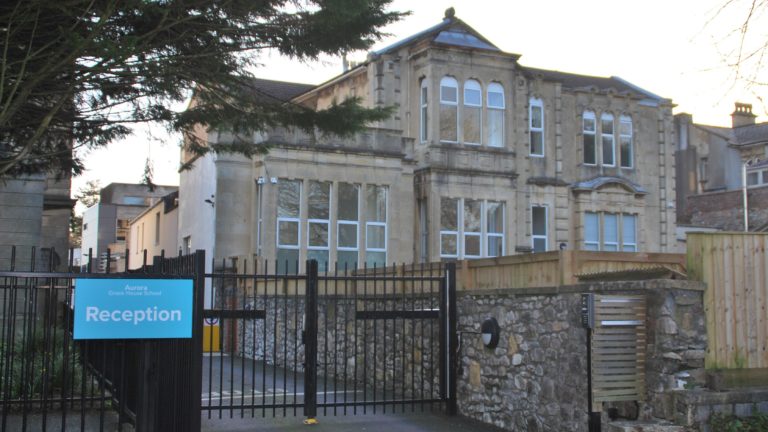 A special needs school in Bristol is to close just months after the connected residential home was shut down amid a police investigation into child cruelty allegations, the Cable can reveal.
Grace House School, more commonly known as St Christopher's, which is run by private healthcare provider The Aurora Group, is to shut at the end of March. The closure of the school in Westbury Park means children with severe and complex learning difficulties and disabilities will have to be relocated.
In July 2019, the residential part of St Christopher's closed down and a number of staff were suspended after Ofsted discovered serious safeguarding concerns and the police launched an investigation into child cruelty. Grace House School remained open.
An Ofsted inspection of the home just before it closed found children being restrained inappropriately, an over-reliance on agency staff, poor record keeping, insufficient training and supervision of staff. Ofsted blamed poor management for the systemic failings, which had not been addressed since being identified at previous inspections, and were putting children at risk.
The Aurora Group runs multiple special schools and care homes around the country, including one other school just outside Bristol. It is owned by Octopus Capital Limited, an investment fund that manages £8.3bn in assets for clients as well as generating income from other sources. Overall in 2019, Octopus was paid £37m for education and care services like those at St Christopher's.
Grace House School cited a "falling school roll" as a reason for the closure. Currently there are only seven pupils enrolled there, compared with 28 just over a year ago – a possible sign that local councils have lost the trust required to place children with high needs there. It costs Bristol City Council about £100,000 a year to send a child to the school.
A spokesperson for Avon and Somerset Police said their investigation into child cruelty was continuing, but that no arrests had been made at this stage.
Unlearnt lessons
Concerns about St Christopher's had been raised by the regulator for years since Aurora took over in 2016. The care home was rated inadequate in 2018.
In the space of just three years, the school also received three damning reports from Ofsted. It was rated as Requires Improvement in 2017 and 2018. In October, an emergency inspection was called amid safety concerns relating to the residential home.
The emergency report said school leaders were not keeping pupils safe, due to a lack of oversight over safeguarding, insufficient safeguarding processes, concerns about pupils not being recorded in sufficient detail, and concerns not always being reported to the right agencies quickly enough.
Ofsted also found recruitment processes weren't robust enough. Some staff did not have an enhanced DBS check.
The regulator said the school's owners had invested in the premises and facilities but hadn't acted on recommendations from consultants on how to make the premises safe for pupils. It was reported that there was poor oversight and confusion about roles, with management relying on external support.
A spokesperson for Grace House School told the Cable: "We are very sorry for the young people, their families and the dedicated staff that there is no realistic alternative to closing Grace House School at the end of the school term on 27 March 2020.
"We will do all that we can prior to the school's closure date to support the young people, their families and our staff at this difficult time.
"We kept the school open for as long as we possibly could while we tried to find a way to secure its future. There are sadly too many challenges for the school to continue including a falling school roll and the constraints of managing and operating a newly listed school building in a city-centre location."
Bristol City Council has placed children at the school. A spokesperson said: "Bristol City Council has been involved in supportive measures, including working with the school, attendance on a partnership board with all placing authorities and following guidance from Ofsted.''
This is far from the full story and we'll be continuing to investigate what happened at St Christopher's in the coming months. 
Affected by this, or know someone who has? We're looking to speak to families, former workers and experts in children's social care. Get in touch by emailing: matty@thebristolcable.org.