Speedwell fire update: Landlord of The Office blackmailed by gang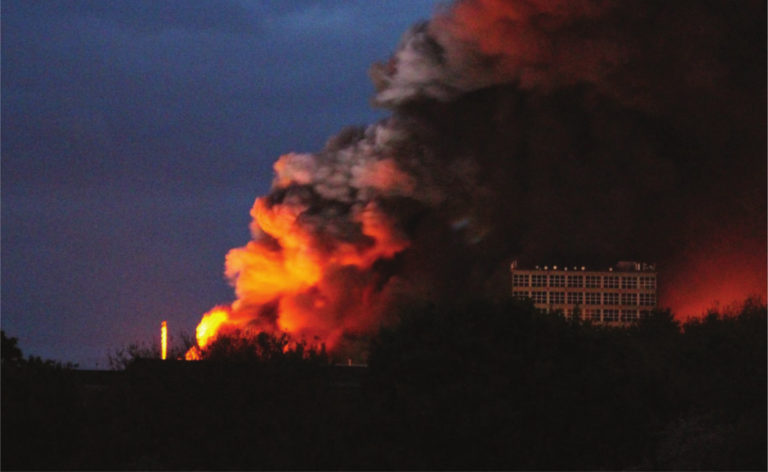 Photo: Faygate, PA
In a scene more reminiscent of a Guy Ritchie film than a suburban property development, eight men in balaclavas reportedly stormed the Douglas Quarter building site in Kingswood demanding money from construction boss Wayne Braund.
On 22 November 2019, builders were startled when a gang of masked men burst into the staff canteen and cornered Braund, demanding money and threatening him and his family.
The Cable understands that armed police were sent to Braund's home in Bitton – a plush country house and former home of TV personality Noel Edmonds.
Workers from the site say there was a previous encounter between Braund and two men believed to be part of the same gang in August 2019. "They were demanding money off Wayne," an eyewitness tells the Cable. Understandably our sources are reluctant to reveal their identities for fear of reprisals.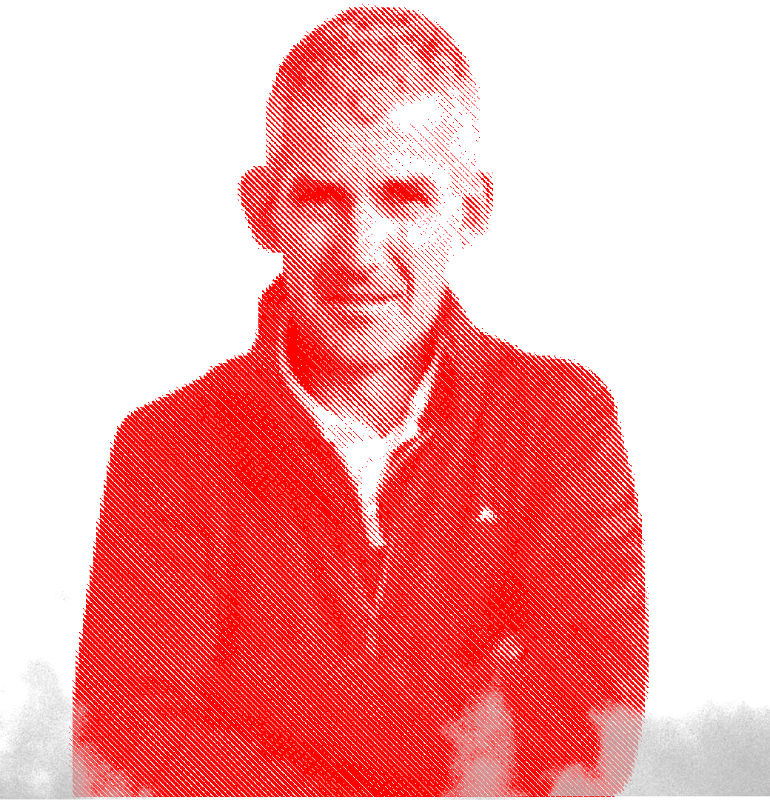 Local people might not know Braund by name, but he is the landlord of The Office tower block in Speedwell. The building's burnt out shell currently looms over east Bristol after a fire in May last year.
A spokesperson for Avon and Somerset Police did not name Braund, but confirmed both events involving the alleged blackmail: "We're investigating an incident in which a man was threatened by a number of other men at the Douglas Road Estate in Kingswood on Friday 22 November.
"A 34-year-old man has been arrested on suspicion of blackmail and released under investigation while our enquiries continue. We're aware of a previous incident in August 2019."
The Douglas Quarter takes its name from the former motorcycle works once based on the site. In all, 306 apartments, a 40-bed nursing home and a 28-bed sheltered scheme for vulnerable people have been granted planning permission by South Gloucestershire Council.
With four-bedroom terraced houses at the Douglas Quarter being sold by estate agents CJ Hole for £350,000 a pop, the new build in Kingswood looks to become a very profitable venture.
Braund's company, Douglas Homes, is behind a raft of potentially lucrative developments on brownfield sites peppered across Kingswood and east Bristol, including 150 planned apartments at the Old Bus Depot and Lucas Works on Moravian Road.
In September 2019, police seized 1,000 cannabis plants worth an estimated £1.1m from a unit secretly repurposed by an organised crime group on the Lucas Works site. A 21-year-old man has been arrested and remains released under investigation.
The Douglas Quarter land is owned by property mogul and rogue landlord Alan Dykes; himself the subject of previous Cable coverage. Two miles down the road in Speedwell, Braund purchased the Strachan and Henshaw Building, aka The Office, for £1 via a Dubai company from long-time business partner Alan Dykes in 2018.
Independent. Investigative. Indispensable.
The Cable is Bristol's independent, investigative newsroom. Owned and steered by 2,500 members, we produce award-winning journalism that digs deep into what's happening in Bristol. Investigative journalism strengthens democracy – it's a necessity, not a luxury.
As a members co-op, democracy is built into everything we do. We're 100% owned by thousands of Bristol members.
If we can triple our membership, this funding from the people of Bristol would make the Cable completely sustainable.
Join the Cable today
The Office was engulfed in flames in May 2019; this followed a previous fire on New Year's Eve 2018. The tower is now being converted into 71 flats, again by Douglas Homes.
Wayne Braund is to stand trial at Bristol Crown Court in May facing seven charges of breaching fire safety regulations in relation to The Office building.
The Cable will be reporting from the trial.
This reporting is made possible by people who spoke up. Got any information? Don't hesitate to contact us in confidence: content@thebristolcable.org.