A rent freeze could protect the 1 in 3 Bristolians who rent from coronavirus fallout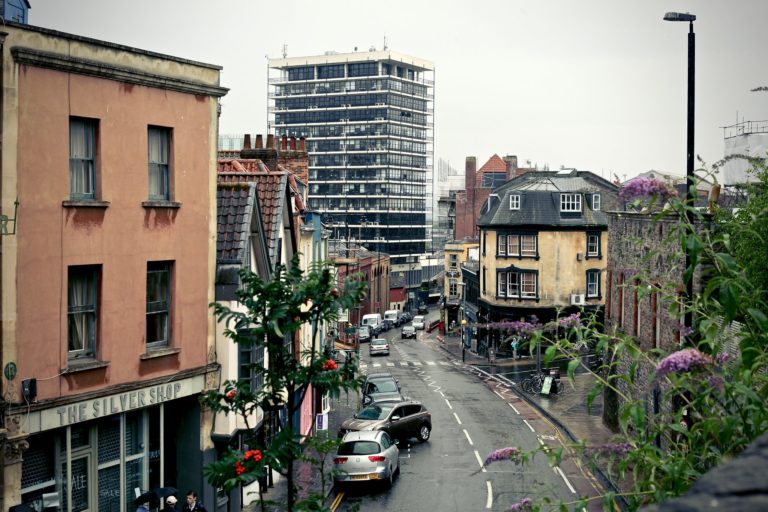 Photo: wwikgren/Flickr
For the 30% of the city's population that live in private rental housing, the prime minister's announcement of a three month "complete ban" on evictions came as a relief. But new revelations have cast doubt that it is a ban in any meaningful sense. Draft legislation merely extends the notice period of evictions from two to three months.
Equally, it's not clear how impactful the extension of the mortgage payment holiday to landlords of tenants struggling to pay their rent due to coronavirus will be. While in principle, this means that tenants can negotiate a payment holiday with their landlords, a holiday is just that – it's an IOU.
The impact is already starting to be felt. There have been layoffs across the city that came before or despite the government's pledge to pay for up to 80% of employees wages among other major spending commitments.
Government has advised self-employed workers who are out of work because of coronavirus to apply for universal credit or a new style Employment and Support Allowance. But no significant measures have yet been announced to protect the thousands of self-employed or gig-economy workers. There are up to 36,000 people in Bristol alone who are not entitled to sick pay, paid leave or benefit from government support for employees.
Trade unions have warned that self-employed workers are in urgent need of help. 170 MPs and members of the House of Lords are calling for the introduction of an emergency Universal Basic Income – a no-strings-attached payment to every citizen.
Aidan Cassidy, Bristol organiser for community union ACORN says a crisis could occur once the temporary eviction ban lifts; landlords will seek to collect unpaid rent for the pandemic period, but many renters will have lost their incomes in part or entirely.
ACORN and others are campaigning not just for a rent holiday, but a freeze. "There needs to be no expectation of rent to be paid at the end. What we need is a rent freeze" says Cassidy. "Otherwise we'll find ourselves in a debt crisis" he says, with renters having accrued debts that can't possibly be paid down immediately, or at all, in a battered job market. The way things are going, even three months of deferred rent is not enough for individual finances and the country's economy to recover.
In a suggestion that might amuse many landlords and tenants alike, the government has suggested that in three months' time, landlords and tenants "work together to establish an affordable repayment plan, taking into account tenants' individual circumstances". While a total freeze on rent payments will be resisted, unless protections for tenants are strengthened many renters will simply have to keep working to avoid spiralling rent arrears debt, exposing themselves and others to unnecessary risk.
Bristol's housing sector scrambles to respond
Along with Bristol's private renters and homeowners, are approximately 60,000 residents of council housing and those rough sleeping or homeless and in temporary accommodation. Asked how the council would be protecting their tenants, councillor Paul Smith, cabinet member for housing, says "we're a patient landlord" adding "we haven't suddenly got any new powers; those need to come from the government".
As with all public services that have felt the hit of years of austerity, the pressure is high. While many of its staff self-isolate and work remotely, the council is having to handle an exceptional level of demand.
One council worker described how they were struggling to process benefit claims and emergency payments due to staff shortages. "There is an unprecedented increase in the number of new claims for Universal Credit as people have been laid off in vast numbers already" the worker said to the Cable on the condition of anonymity.
"We're already understaffed pre-coronavirus to the point where the council have taken on agency staff and begun a recruitment exercise for more permanent staff. This is despite previously saying the department would be on a recruitment freeze and gradually winding down to a much smaller level because of universal credit."
The council is expediting housing benefit claims says Smith, issuing council tax reductions, and discretionary emergency payments. The Cabinet member for Housing estimates that up to 15,000 council tenants are particularly vulnerable to a severe case of coronavirus, "which is obviously a huge number of people".
Another major vulnerable group are the homeless and rough sleepers, whose official numbers have risen to 98. There are concerns that night shelters may have to close if too many staff and volunteers are forced to self-isolate.
"It's very early days yet, but we're looking at vacancies in student housing, because of a lot of foreign students returning home and there might be more returning home at Easter", says Smith. London Mayor Sadiq Khan has block booked hundreds of hotel rooms for rough sleepers to self-isolate.
On Monday night, Bristol Mayor Marvin Rees made an urgent appeal for accommodation to house the city's homeless, saying that 450 rooms were needed. The city council called on hoteliers, B&Bs, Airbnb owners and student housing providers to come forward to offer accommodation.
The coordination between private, third-sector and public agencies is a major challenge to safeguard the people of Bristol. But unless the government steps up its measures to protect private renters, particularly those that are self-employed, an eviction crisis could be unleashed once coronavirus is contained and we return to business as usual.
Resources:
Independent. Investigative. Indispensable.
The Cable is Bristol's independent, investigative newsroom. Owned and steered by 2,500 members, we produce award-winning journalism that digs deep into what's happening in Bristol. Investigative journalism strengthens democracy – it's a necessity, not a luxury.
As a members co-op, democracy is built into everything we do. We're 100% owned by thousands of Bristol members.
If we can triple our membership, this funding from the people of Bristol would make the Cable completely sustainable.
Join the Cable today