'Workers are turning to each other. We can beat coronavirus, weak rights and unscrupulous bosses'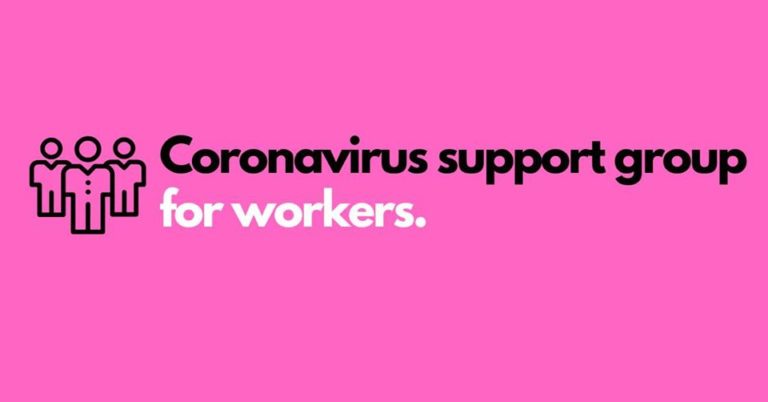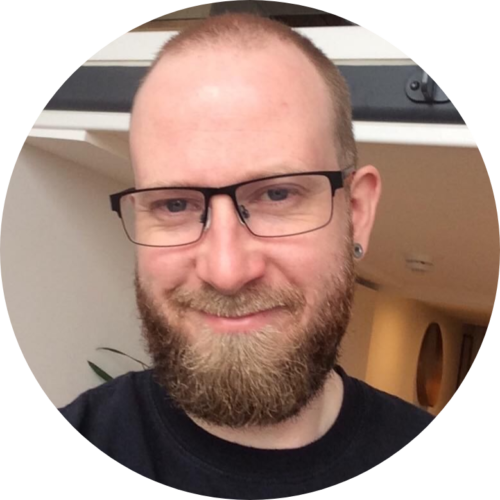 Last weekend, inspired by the spread of mutual aid groups, myself and some friends launched the Coronavirus Handbook for Workers and the Coronavirus Support Group for Workers on Facebook, which quickly gained more than 9,000 members and became a hive of requests, advice and mobilisation. Our membership is black and white, migrant and British born, young and old. What unites us is that we are workers, and we are being screwed. But we are turning to each other, especially those among us who are not in trade unions.
The tragedy of the virus is horrific. By now most of us know someone infected. Many of us will know someone who won't make it. But the wider impact of the past few weeks on the workforce has been nothing short of catastrophic, coming on top of years of wage stagnation, trade union decline, privatisation, casualisation and austerity.
Finally last week the government caved in to pressure from trade unions and industry bodies and agreed to pay 80% of the salaries of employed workers who couldn't work due to coronavirus. But at the time of writing, 5 million freelancers and other self-employed workers aren't entitled to it. Though many of these may have financial security, others are already on the brink.
"I'm a self employed joiner. Got finished Friday, no work about. TV is saying only essential workers should be about. Haven't a clue what to do for money to pay for food and bills."

A post from group member Mark
Even worse, tens of thousands of workers have been suddenly laid off, like Becky who told our group:
"I got laid off because I was on a zero hours contract. I called the job centre three times last week and I'm on the line again right now. Every time I'm on hold for over an hour, it seems like my call will never be answered."
This has also put an enormous strain on the benefit system, with one Department for Work and Pensions employee telling us:
"The DWP are swamped. They are moving all available staff to new claims. For example, my area averages 150 new claims per week. We had over 230 on Friday alone."
But so far there is nothing for the self-employed and, because the 80% wage guarantee is paid to the employer not the employee, we are already seeing companies abusing these rules"
"My MD has called me to state that as of April, he will only pay me 80% of my wages … However, he still expects me to be working from home … Is this right? I thought the grant scheme was only applicable to those not working?"
As of 23rd March, the government has ordered non-essential service-sector work and commuting to stop, as part of a wider lockdown across the country. But we are already seeing shameless employers risking the lives of their employees and the wider community, forcing them to keep working, like Sports Direct claiming that they are an 'essential service'.
One group member posted last night: "Our bosses are trying to push the agenda that we are an essential service. Tomorrow they are forcing myself and the staff of over 200 stores to break government lockdown and go to work. How the hell do I act in this situation?"
Beyond the coronavirus crisis
Our last crisis – the economic crash of 2008 – was exploited by the right wing to enforce brutal austerity and privatisation. Chances are they will try to make us pay for it again. But, there are good reasons to think that things could be different this time.
For starters, this crisis has redefined what is politically possible. A far-right Conservative government is spending billions to intervene in the economy and low-paid, women and migrant workers in care homes and supermarkets are suddenly "key workers" – the heroes that keep us going.
But more importantly, it could redefine what is industrially possible. Workers in Italy, the USA and Britain have already taken direct action, winning pay rises, full sick pay and even the shut down of their workplaces to stop the spread of the virus. Within two hours of announcing a conference call on Thursday to discuss this, 200 people have already RSVP'd.
Through this crisis, we are building grassroots solidarity and organisation on a previously unimaginable scale. More than a thousand communities have set up mutual aid groups. There are rumours of hundreds of thousands of workers joining trade unions as the stark reality of a workforce that has been stripped of its rights and confidence to bargain hits home.
We don't intend to let this go when the crisis is over. At the time of writing, we are about to urge our members to start local Support Groups for Workers, able to engage thousands more. And we will support workers to take direct-action here and now to win safety, financial security and the better conditions for after the crisis that they have deserved all along.
But above all, we will not go back to the poverty and precarity of life before this crisis. We face other crises from climate chaos to rampant inequality. But we have seen that it's the low-paid workforce who are the heroes and that – when necessary – the government can find the money to reprioritise our economy. On that basis, we will keep building our new workers movement to win a new, green and transformative deal for the workforce when this is all over.
Stay safe folks.
Independent. Investigative. Indispensable.
The Cable is Bristol's independent, investigative newsroom. Owned and steered by 2,500 members, we produce award-winning journalism that digs deep into what's happening in Bristol. Investigative journalism strengthens democracy – it's a necessity, not a luxury.
As a members co-op, democracy is built into everything we do. We're 100% owned by thousands of Bristol members.
If we can triple our membership, this funding from the people of Bristol would make the Cable completely sustainable.
Join the Cable today