How to heat your home, save cash and the planet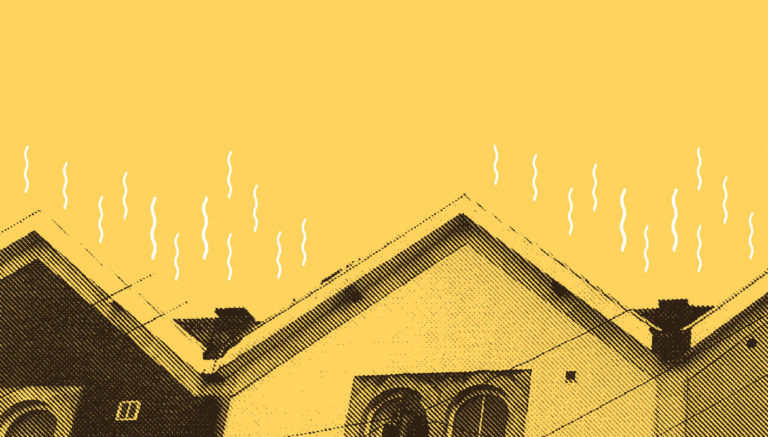 They say an Englishman's home is his castle. But unless everything from castles to one bed apartments start to get serious about those drafty dungeons and poorly insulated lofts, then our castles (or at least our landlord's) are contributing unnecessarily to the climate crisis.
A piece of the puzzle
Read more from our solutions series
With 14% of all UK carbon emissions coming just from homes, making our houses more lighting and heating efficient is a low hanging fruit for reducing our impact on climate change. A government target has been set for 2035 to bring "as many houses as possible" up to at least Band C of the Energy Performance Certificate – that little multi-coloured bar chart you've probably seen, with A being the most efficient and G being the least.
With about 70% of UK homes not meeting this standard, reaching this target would involve a mass roll-out of what is known as retrofitting – the installation of measures such as loft insulation, efficient lighting and boilers into houses.
By any measure the government has failed miserably even on this limited ambition. Parliament's Committee on Climate Change reported in 2019 that government-backed insulation of houses, the most cost-effective measure, has dropped by 95% since 2012.
Along with the ticking carbon clock, in Bristol alone 25,000 households are in fuel poverty and in cold houses. Having adopted a Green Party climate emergency motion, the Mayor and the council have announced a raft of measures, including a pledge in July 2019 to retrofit 7,000 homes per year. The council did not respond to questions on the progress of the plans.
Crucially, we can't rely on new homes being super efficient, as the vast majority of homes that will be lived in by 2050, by which time the UK aims to be carbon neutral, are already built.
An analysis for parliament estimated that a total averaging £5.2 billion every year to 2035 would be required for a nationwide retrofit effort, with the government needing to stump up £1.7 bn to be targeted mainly at low income houses, with the rest contributed by homeowners and landlords.
If the authorities will get behind it, there's also a massive opportunity for skilled jobs, lower costs for the NHS in treating illnesses related to cold houses, and less money being handed over to energy companies. All while taking a genuine crack at reducing emissions.
A look in numbers at the advantages of retrofitting Bristol homes
In Bristol more than 120,000 houses have been given Energy Performance Certificate (EPC) ratings from government-backed inspectors. Although not as accurate as 'Smart meters', these recommendations help give a picture of how retrofitting can help keep houses warm, save Bristolians money and save the environment from carbon.
Saving tonnes of CO²
Retrofitting in Bristol could save 180,000 tonnes of CO2 annually. Equivalent to flying from Bristol to New York and back 110,038 times.
Reducing energy bills
Estimated annual savings in your EPC band if retrofitting is applied.
Working towards government 'targets'
The government are claiming to try and get "as many houses as possible" to band C or above by 2035. This is how energy performance certificates would improve with basic retrofitting.
Before retrofitting:
51,000/120,000 houses in bands A-C
After retrofitting:
106,000/120,000 houses in bands A-C
Even with basic retrofitting, not all houses will be upgraded to band C, so will need further work done.
Local initiatives in Bristol:
• Future Fit Bristol
• Replicate Bristol
• Bristol Energy Network
• Easton Energy Group
• Warm Up Bristol
• Warmer Homes Advice and Money
• Cold Homes Energy Efficiency Survey Experts