Whose life to save? Investigating the 'do not resuscitate' form coronavirus controversy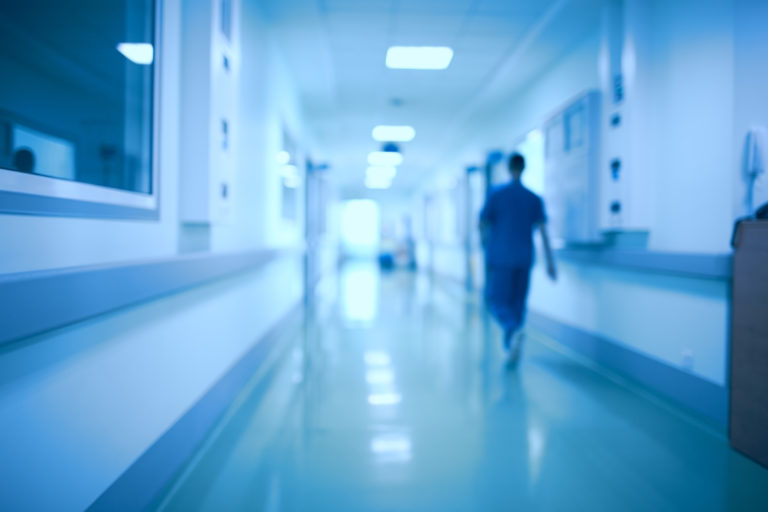 Amid worries that patient demand may outstrip NHS supply in the fight against COVID-19, there are fears the elderly and vulnerable will be deprioritised in receiving treatment. At the end of March, there was outcry when letters from a Welsh GP surgery issued to high risk patients went viral on social media. The letters urged patients to complete a DNAR (do not attempt to resuscitate) form were they to contract coronavirus. It bluntly read "you are unlikely to receive hospital admission… and you certainly will not be offered a ventilator bed." One 61-year old-recipient suffering from cancer likened it to being sent a "death warrant from the Grim Reaper".
Last Thursday, a post by Maggie Ilsley on Bristol's Facebook Mutual Aid group caught my eye. Outraged, she wrote that her mother had received a phone call from her GP in Yate where she had updated her medical records to state that if she contracted coronavirus she would not go to hospital or receive medical treatment.
"Are we now trying to guilt trip our vulnerable into sacrificing themselves for those deemed more worthy? How can that be morally right and allowed to happen?!" Maggie wrote. Comments cascaded beneath: some expressed sympathy or shared similar experiences, others describing this as the "unethical grooming of the vulnerable" and "legal eugenics made to sound like euthanasia".
Media coverage reporting vulnerable groups being pressured into signing DNAR forms has been extensive – some more sensational than others – but as you would expect, there's more to the story.
'Too many unanswered questions'
"I haven't slept," Maggie Ilsley tells me over video call. "I'm just shocked, I can't get my head around it." Her 74-year-old mother, also called Maggie, has COPD and heart disease – she was among the 1.5 million in the "extremely vulnerable" category to be told by the government to stay home for 12 weeks. Maggie's mother is a "tough cookie", I'm told. She's managed with these conditions for 20 years, doesn't require home oxygen and lives independently. So a call to discuss end of life care when she was in good health seemed out of the blue and unnecessary.
Her mother's decision to update her medical records did not sit well with Maggie. While she stresses that the GP in question was not to blame, she says: "Essentially, they are asking her, 'would you rather die alone untreated at home or die alone in a hospital?'"
"Why wasn't this call planned, why wasn't she given a chance to discuss it with her family? She wouldn't have answered the same if we were there! Would she get home care or have a nurse sent? Or are they signed off to die alone?"
"My mum is totally selfless, if it had been put to her if you want to give the ventilator to a healthy young person, she would have said yes." One thing seemed clear to Maggie Isley: the injustice of the situation. "These are the most vulnerable people in our society. There are just too many unanswered questions."
Following a public call out, I start receiving similar stories. One email, sent by a woman in Bristol who agreed to have her experience shared anonymously, read:
'My partner has been contacted today to request his agreement to refuse his mother hospital treatment and DNAR should she fall ill. He was totally shocked and has been shaken all day that he is being asked to allow his mother to die at home without medical assistance. She lives in a care home and does have significant mobility and mental health issues so would not be alone in the event something terrible happens. We are both devastated that we may never see her alive again.'
Fellow Cable journalist and friend, Fatima Hudoon, calls to tell me she just discovered a relative of hers, who has an ongoing heart condition, had also signed a DNAR form. When she followed up with hospital staff, she felt a distinct sense of being pressured or guilt tripped into believing this was the best option.
In policy
The National Institute for Health and Care Excellence (NICE) is an advisory body to the healthcare sector. On the 20th March it released guidelines including a clinical frailty scale, which doctors are advised to use alongside underlying health conditions in assessing whether critical care would be appropriate for frailer patients with coronavirus.
Lindsey Pike, a policy reseacher, recently wrote to local MP Thangam Debbonaire, suggesting the development of "ethical guidelines about medical resource allocation", which have the potential to lead to discrimination "against people who are older, disabled, have underlying health conditions or learning disabilities", is a consequence of the government's failure to procure ventilators and properly resource the NHS.
Organisations including Age UK and Independent Age wrote in an open letter saying pensioners were being made to feel that "their lives and wishes do not matter" by being pressured into signing DNAR forms. "This is shameful and unacceptable," it read. Others have said guidelines are promoting the "survival of the fittest".
The British Medical Association and the Royal College of GP's in response have both issued statements affirming they were not making blanket decisions on a particular group, but were committed to work on a case by case basis.
In Practice
A GP from a surgery in east Bristol agreed to set the record straight.
Crucially to all this, she tells us we need to understand that discussions around DNAR are only one part of the new ReSPECT process – which seeks to understand the patients needs holistically.
She confirms that GPs are calling their patients who are more vulnerable to COVID, to go through the newly introduced ReSPECT form. These calls are to check on people's wellbeing, making sure people have access to support, food and medication. Resuscitation and hospital admission are only one part of that form and the conversation is only broached where appropriate – with the people who are very frail and old, or with underlying serious health conditions – a routine part of a GP's work anyway.
I say that people have found these calls distressing. That has not been her experience or that of her colleagues, her patients have felt well supported and grateful for the check in. "I don't know whether that's because GPs are stressed and not as sympathetic as they would usually be," she says. "Or whether it's because it's hard to get the tone right over the phone."
What about the accusations of pressurising? Are GPs encouraging this group to sacrifice themselves for the NHS? "No. If a 95-year-old, who was very frail and with lots of comorbidity said, 'I want full treatment, resuscitation and I want to go to ICU' – that's what goes on the form," she says. "We haven't been given orders to refuse certain people treatment. We are just doing the best we can by each patient by making sure that if they were to fall ill and lose the capacity to make a decision, we'd know how to act in accordance with their wishes.
"I wouldn't ever force someone who wanted to be resuscitated to have a DNAR form."
A spokesperson for Bristol, North Somerset and South Gloucestershire Clinical Commissioning Group said the ReSPECT process was being used "to guide informed discussion about people's choices and preferences in the event of a medical emergency". They added that ReSPECT discussions should take place in a compassionate and sensitive way, and that it is not a binding document, but a record of someone's feelings at one time.
"We are sorry that some patients have had a poor experience of this process and we're discussing this with practices and providing additional support to ensure this process is completed in an effective manner."
Media coverage around DNAR is often out of context and misinformed, so I speak to Dr Jonathan Ives, from the Centre for Ethics in Medicine from Bristol University, to clear up the confusion and ask why end of life care discussions are important.
A DNAR form, he explains, may be put in place when attempts to resuscitate wouldn't work, would not lead to meaningful recovery, or when a patient decides the benefits of attempted resuscitation outweigh its harms. "It is absolutely correct that doctors should be contacting patients to talk about this as it's an aggressive medical treatment, which, for some people, may have a limited chance of success – but it is equally important that this is done sensitively and appropriately."
Contrary to misconceptions portrayed in the media, he stresses that the DNAR form is always about the individual; blanket orders on a particular group would certainly be unethical and discriminatory, and pressurising a patient to waive their rights to receive hospital treatment is also unacceptable.
"Remember that doctors have to make decisions daily about when it is appropriate to intervene aggressively and risk the harm and indignity that treatment might cause or make someone as comfortable as they can and allow them to die."
The only difference now is, "When there are insufficient resources, these decisions may also have to consider who has the best chance of benefitting." But with that in mind, he says, knowing the patient's wishes can be very helpful to the people who have to make the decisions. "It should also be reassuring – to you to know that your voice is being heard – even when you cannot speak."
But here's where health care decisions become entangled with questions of morality.
The ethical dilemma – choosing between the lesser of two evils
Medical triage – prioritising who to treat first in a crisis – remains one of the most fraught ethical issues in healthcare. Countries like Italy and the US, both stretched to breaking point by the coronavirus pandemic, are now having to make these decisions on a daily basis. We have not reached this stage yet, but this is what we are pre-empting when we make decisions about resource allocation.
Dr. Ives explains the ethical complexity of such decisions. "It is a guiding principle of medical ethics and law that all people are equal and equally deserving of treatment. The blunt truth is that not all people can be treated, and not all people can be saved – but this has always been true. All we can do is make sure people are treated with equal respect, and given equal consideration – that is essential."
"When faced with a choice of how to use limited healthcare resources, we face a drastic choice: save the people who can most likely be saved (a clinical judgement) or save the people who we deem to be most worthy of saving (social value). My view is that it is better to make these decisions based on a clinical judgment about a person's likelihood of benefiting from treatment, than to pick and choose who survives based on how valuable we think their lives are. This is still very much a matter of having to choose the lesser of two evils."
'We are not good at discussing death'
The GP I spoke with raised an intriguing point: "It's a touchy subject partly because we are not good at discussing death as a culture and a country." Whose life to save? It's an impossible human business. A question as burdensome for the decider and the subject. Bear in mind, there are two sides to this story – and we should hear both before turning on the very people who shoulder the burden of getting us through this crisis.
Of course, there are instances where GP's or hospital staff may come across heavy handed, but we also mustn't shoot the messenger – discussions of death and illness are difficult. And the shortage of resources was not a situation GP's created. The more pertinent question now seems to be, will our NHS workers be forced to make more difficult decisions in the months to come? Only time will tell.