'The contagion of misinformation and a Bristol Facebook page linking 5G and coronavirus'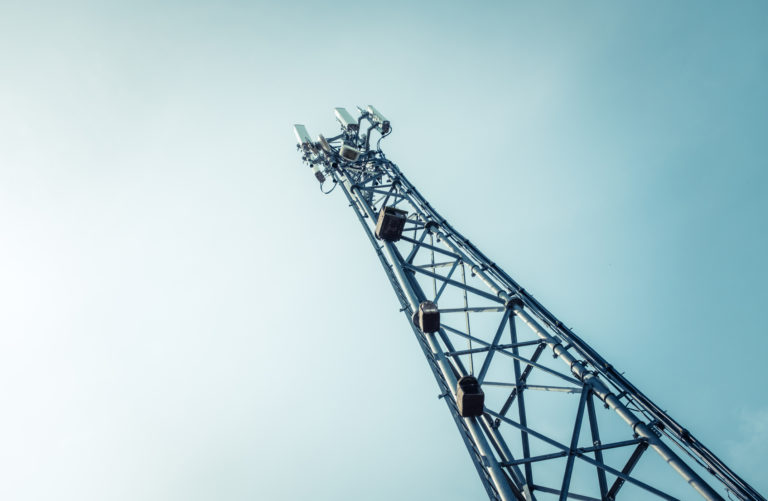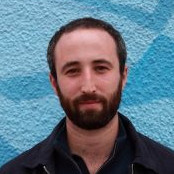 The 1918 influenza pandemic was triggered by a pathogen developed by the German army. The US military developed AIDS, testing it on prison inmates in exchange for early release. And the Black Death in the 14th Century which ravaged Europe? Well, the Jews of course poisoned drinking wells to gain world control.
These are just some of the contagious myths which spread during pandemics.
A theory to have gained steam in the age of coronavirus is that 5G networks are to blame for the outbreak. Only last week, 5G masts were set alight in Birmingham, Liverpool and Merseyside, with a video of a fire surfacing online claiming a link between mobile technology and coronavirus. On Sunday, a Bristol reddit thread was removed which asked users: 'Has 5G arrived in Bristol yet? And when it does, anyone wanna burn the towers?' The Cable has identified other posts on social media in Bristol supporting and inciting direct action against mobile phone masts.
Contrary to the thousands of Facebook posts and shaky videos that are doing the rounds in Bristol and beyond, there is no scientific evidence that 5G, the next generation of wireless technology, is harmful to humans. Person-to-person contact spreads viruses, not radio waves. And animals are the source of coronavirus, according to the World Health Organization and other public health bodies.
On social media, where anyone and everyone can be an expert, posts are being widely shared claiming that coronavirus is not a virus but a cover for the rollout of 5G and the restriction of civil liberties. This hasn't just taken place on the fringes of the internet. Celebrities such as actor Woody Harrelson, singer Keri Hilson and Lee Ryan from the pop band Blue have also linked 5G to the pandemic.
The conspiracy theory has seen a strange online convergence of communities. Far-right activists, left-field scientists and people from the outskirts of environmental movements are claiming coronavirus is a bio-engineered military weapon, and that wireless radiation emitted from 5G masts causes illness and weakens immune systems.
Locally, the Bristol Residents Against 5G Technology page on Facebook has over 5,000 likes and regularly pumps out posts linking 5G to coronavirus. An affiliated private discussion group by the same name has close to 500 members. Many of the posts are framed in apocalyptic terms of a "worldwide movement" battling the "old paradigm" to protect humanity from wireless radiation. In a shocking recent post on the page, student suicides at Bristol University were attributed to the rollout of the technology.
The Bristol 5G Facebook page has had one of its posts flagged as 'partially false information' by Facebook's fact-checking service, which was launched to combat fake news. But it appears that posts on the page are being carefully worded to avoid detection by Facebook's algorithms. Coronavirus, for example, has repeatedly been abbreviated or misspelt as 'C V' or 'C-o-r-o-n-a'.
Nationally, fact-checking organisations have scrambled to counter the spread of disinformation amid coronavirus. Last Thursday, media regulator OFCOM warned broadcasters that they face sanctions if they give airtime to false health advice, after a Sussex radio station broadcast a woman claiming, without evidence, that 5G and coronavirus were connected.
Public Health England has reported there's no "convincing evidence" that exposure to wireless radiation emitted from 5G masts below the guidelines is harmful to humans.
However, this type of evidence, coupled with declining trust in mainstream media, only steels the resolve of disbelievers as proof of a cover up by the "deep state" – a conspiracy theory of a hidden state controlling elected governments.
Users on the Bristol Facebook group have claimed that the shutdown of schools in Bristol is in fact a ruse for 5G masts to be set up on their grounds. Another theory shared by the page is that the Chinese city of Wuhan was the epicentre of the coronavirus pandemic because it was the first city in China to have 5G networks installed. Again, this is unfounded. As reported by independent fact checkers Full Fact, other major Chinese cities including Beijing and Shanghai had 5G before it was introduced in Wuhan. This theory also fails to explain how coronavirus spread to countries without 5G, including Japan and Iran.
The Bristol page refers to "thousands of revered doctors/professors and scientists" strongly opposing the roll out of the technology. To bolster it's claims, it regularly cites the self-published research of one retired scientist, Martin Pall, formerly of Washington State University. Pall has built an international online following for his varied and novel research on the causes of chronic fatigue syndrome and tinnitus to the risks of wifi and tanning salons.
People are believing a myth, at the expense of a shocking reality
The Cable found that Sidika Petterson is one of several admins of the Bristol Facebook page and is linked to the Bristol section of the website, stop5g.co.uk. Petterson says she is "very involved with the Bristol Stop 5G Campaign". According to Linkedin, Petterson is a marketing consultant and runs a 'Digital Marketing Agency specialising in alternative health and personal development niches'.
Anti-5G advocates come in a range of shapes and sizes. Some intentionally spread disinformation, such as far-right groups harnessing fear to further their political agendas. But for the most part, people are engaging in this conspiracy theory because they are scared. Many are distrustful of our public and private institutions, which often operate in secrecy and abuse their office. People are rightly concerned about the climate crisis, destruction of biodiversity, global inequality and public health, and they are searching for answers. But while scrutinising government and corporations, they risk nodding through a myth – the link between 5G and coronavirus.
Concern about 5G does however predate coronavirus. In recent years a small but dedicated band of anti-5G activists in Bristol and across the UK had already been campaigning against the technology. In 2019, Brighton and Hove, Totnes, Glastonbury and Frome councils halted the erection of 5G masts until more evidence is published about the technology's emissions. These councils joined other cities internationally to have halted the roll out, including Brussels. While harm to humans has not been proven, these campaigners maintain that towns and cities should operate on the precautionary basis that 5G is harmful, until decisively proven otherwise.
Mayor Marvin Rees and Bristol City Council have also been on the receiving end of email campaigns, petitions, and protests stationed outside of City Hall calling for the same measures in Bristol.
Although not all people who are concerned with 5G have linked it to coronavirus, fears caused by the pandemic may see the community of people drawn to the conspiracy theory grow. After all, in the face of crisis and complexity, humans crave basic stories to explain the world around them, even if it means discarding evidence pointing to the contrary. "The explanatory stories that people find compelling are simple," writes psychologist Daniel Kahneman, "[They] are concrete rather than abstract; assign a larger role to talent, stupidity and intentions than to luck; and focus on a few striking events that happened rather than on the countless events that failed to happen."
The unfortunate reality that the 5G conspiracy distracts us from is that creeping authoritarianism in fact is a reality in the age of coronavirus. The pandemic has been used as an excuse by regimes, including Victor Orban's Hungarian government and Benjamin Netanyahu in Israel, to suspend democracy and expand state surveillance.
Closer to home, the crisis we face is one that is out in the open and, as a result of political decisions, not shrouded in secrecy. The chronic underfunding of the NHS, and an economy built on precarious work and housing, is now buckling under the pressure of the pandemic, revealing the damage wrought by austerity. So, as we must cast aside conspiratorial distractions and adhere to public health guidance to curb the spread of coronavirus, we must also scrutinise attempts to curtail our rights and call out the stark reality we face.