Bristol GP says we're in 'the calm before a terrible storm'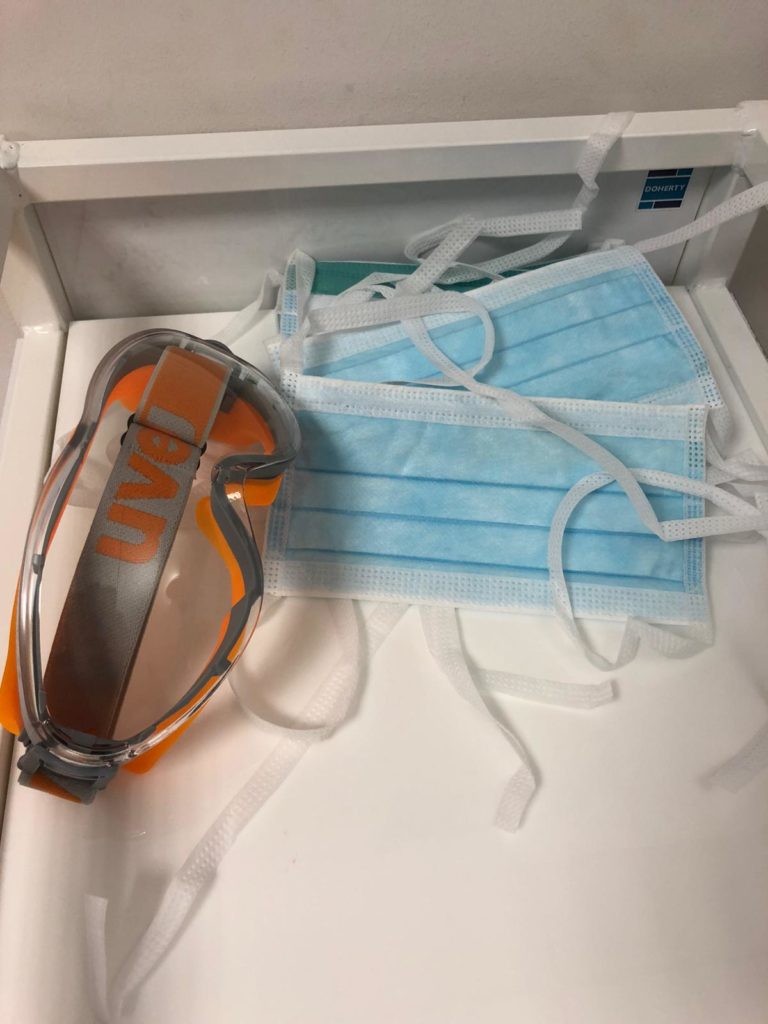 Kitty Thompson is a GP at a surgery in Barton Hill. She's just finished two weeks of working with suspected coronavirus patients – which has meant a week of face-to-face appointments followed by a week of phone triage – to give symptoms a chance to show themselves before she's allowed to treat patients again.
Now she's ready to go back to her regular work. She has no idea how many of her patients actually have coronavirus because no one's being tested. She's seen 10 in the last week who she thinks may have it: "But there's no way to know or find out," she tells me.
"It feels like the calm before a terrible storm, to be honest. At the moment, things are not so bad. I think we're all just feeling a bit nervous about what's to come and how much worse it might get."
Everyone is playing a waiting game. As part of the preparation to deal with the influx of coronavirus cases that's about to hit GP surgeries and hospitals, departments are cancelling operations and winding down other care.
"There's relatively low numbers of cases so far," Thompson says. "But it feels like it's about to explode."
The latest number of positive cases in Bristol is 137, with 27 deaths now confirmed at the city's two major hospitals. However, new NHS data has revealed that roughly 4,000 people in Bristol and surrounding areas have had a phone assessment for covid-19 symptoms in the last two weeks, with about 30,000 assessments being carried out online.
And there are all the non-coronavirus patients who are going to miss out on vital treatment because hospitals don't have capacity, or because it would put them at risk of catching the virus.
Cancer operations have been cancelled. The high demand for ventilators will take them away from non-covid patients. And staff are being diverted to treat coronavirus cases as a priority. Royal College of Physicians (RCP) President Professor Andrew Goddard said that hospital wards "are going from normal wards to covid wards very quickly". Yesterday, it was announced that an exhibition centre at UWE's Frenchay campus will become a temporary hospital and provide an extra 300 ventilator beds to support local NHS capacity.
Consultant urological surgeon Prasanna Sooriakumaran recently wrote for the Guardian that, "though some would be forgiven for assuming coronavirus is now the only disease, the NHS still has to deal with myriad other illnesses alongside the pandemic." She said the knock-on effects of coronavirus could be devastating for patients who still depend on the NHS for other care and warns that when this is all over, the NHS which was previously overstretched, "will face one of the steepest backlogs of cases in its history".
No testing, not enough PPE
NHS staff across the country are facing multiple challenges. The RCP announced on Tuesday that one in four doctors are believed to be off sick or self-isolating. As well as this, there are concerns of insufficient testing and a lack of personal protective equipment (PPE), as nurses and doctors have started dying elsewhere in England.
Only patients admitted to hospital are getting tested for coronavirus, as the government has come under fire for insufficient testing and not prioritising frontline workers. Yesterday, health scretary Matt Hancock set the target of 100,000 tests per day by the end of April, with currently about 10,000 tests being carried out daily.
"No one else including healthcare workers [get tested] so none of us know whether any of us have had it," says Thompson.
Doctors at the surgery wear aprons, gloves and masks, but they're running low again. "We've been running low on the quality masks that we're meant to be using," she says. "We've got plenty of the basic surgical masks but not very many of the better-quality ones, which is what we should be using."
GPs have been told they'll get better masks but they don't know when. "In the meantime, we're just using what we've got." Thompson and her colleagues relied on a donation of dust masks from a local sixth form, and scrubs from charity Scrub Hub as their delivery was delayed. She recently visited a nursing home where they don't have any masks at all. Some doctors have resorted to tweeting out requests for donations.
Meanwhile, constantly changing guidelines from the government only exacerbates the situation, says Thompson. First, they were seeing patients who had a cough and a fever, without any protective equipment. Then they were instructed to not see anyone. "And then they're saying: Actually we can't cope, you've got to see some people. It's making it really hard to manage who to see and how to triage people."
Technology coming into its own
This crisis has demanded innovations to continue serving patient needs, and some may outlast the pandemic. "We're making quite good use of technology," Thompson tells me. They've switched to phone appointments where possible and have started using video more to help diagnose patients. It means GPs can check someone's breathing, or a rash, or even muscular-skeletal complaints, without needing to be in the same room. She says it's especially helpful for assessing a patient's mental health.
"I find it quite difficult to judge somebody's mental health over the phone. It's much easier to gauge what's going on and how they are if you can see their faces and their body language, and how they're dressed and how they're moving."
They've also started using text messages more, to tell patients their appointments will be by telephone instead, and to check on vulnerable patients and "make sure that they're aware of what's going on".
I ask if there are any techniques she thinks they'll keep using after this is all over.
"It feels like [the NHS is] about to be so devastated, it's hard to know what state it will be in by the time we get to the other end. But hopefully there will be some good lessons learned and some things we can use in the future. It's difficult to know what at this stage."
'Stay at home'
Thompson is concerned that government action has been "a bit inadequate and a bit too late. They should have done this a week ago." She's been watching with alarm reports of people carrying on with their lives as normal. It's doctors like her, as well as frontline staff across Bristol and the country, who will have to deal with the consequences of people not taking this seriously.
It just means that two weeks down the line "you'll have spread it to people and the NHS can't cope because of what you're doing", she says.
"Please stay at home and avoid seeing people unless it's absolutely vital."