Lockdown through a child's eyes in Bristol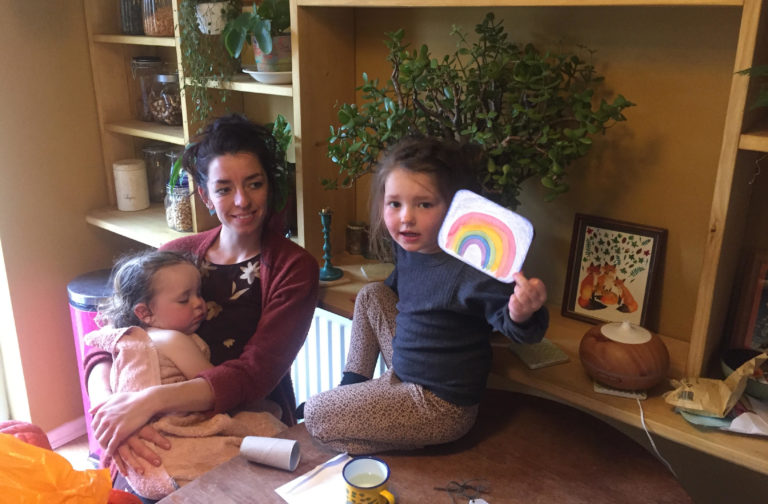 "Daddy I love coronavirus!" my 4 year old daughter Zafiya unexpectedly announced while chewing on a piece of toast.
"Do you – why?"
"I get to have breakfast with my mummy AND my daddy!"

Her comment got me thinking – what do Bristol's young people actually think about the current crisis? What's their experience?
With 85,000 under 15s 'locking down' in a huge range of housing across the city, the diversity of experience is obviously massive. I set out to interview as many young people as possible in an attempt to find out. This basically turned out to be my mates' kids, (by video call) my neighbors (through the fence) and the children of key workers' still attending two Bristol primary schools at which I work.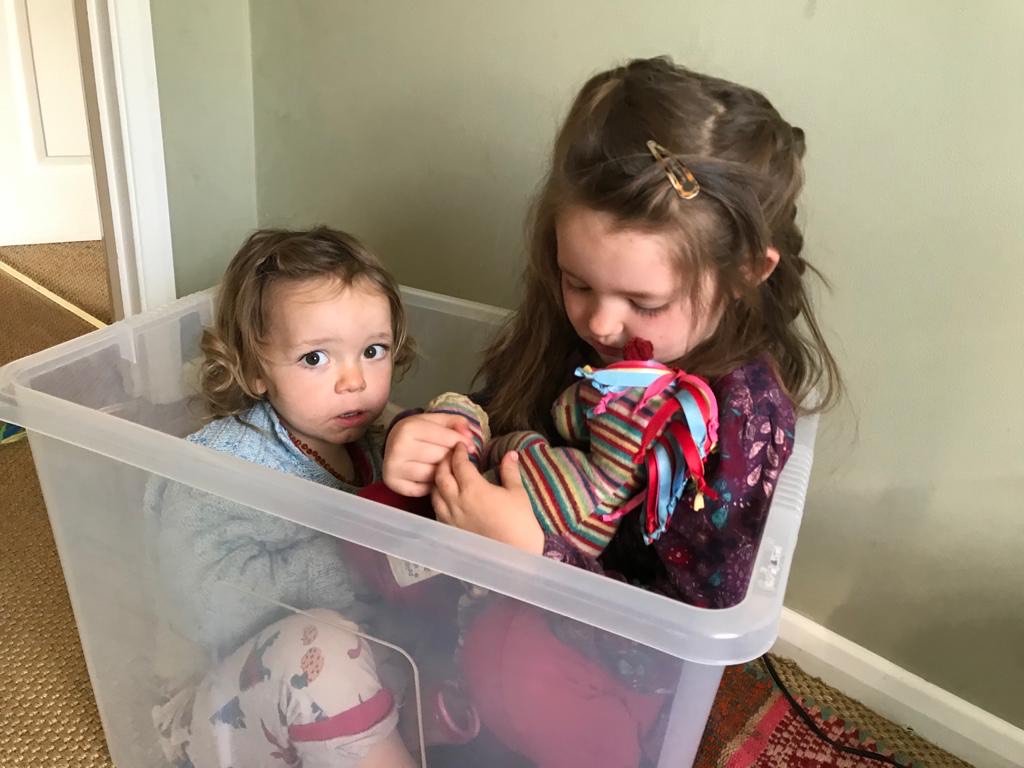 The gift of time
Every young interviewee gave at least one positive with around half listing more positives than negatives. "It's nice to not be so busy (…) we can spend time getting to know our neighbours," says Pelle, aged 10. Parents have told me similar things: "We have time to do things that you usually don't have time for together" says mum Helen.
Comments like these mirror my own experience of lockdown. A feeling of 'stepping off the treadmill' and feeling guilty about enjoying it. Working family life is exhausting for even the most fortunate and days together without time pressure are a rare luxury in our work-dominated society.
Not everyone is relaxing of course. Some adults are busier than ever with schools still open for select students. One of my students said: "I think my mummy is a real-life superhero(…) Spiderman just fights people but mum is saving real peoples' lives."
For most children however, school is now entirely online. While nine-year-old Viola reports that "work being set from school is harder than normal school," the messages I get from parents and schools is that academic learning shouldn't be anyone's priority right now. As Professor Ramchandani, the first play professor from the University of Cambridge advises: "Don't turn your home into school." If you are getting through each day and your children are smiling then you are winning. Keep it up!
'Removing my village!'
There was a pattern when it came to the downsides: every young interviewee reported the worst thing about lockdown was not being able to see their friends and families. Millie Colwey, childminder and Specialist Leader of Education at Bristol Early Years put it most clearly: "It takes a village to raise a child and that village has been removed."
Tell your friends…
For some the social network has disappeared. "You can't play tag on facetime!" said nine-year-old Louis, laughing into the camera while describing his new online social life. "It does feel like a waste of the holidays," he adds. For others it's the extended family network. I sit two-meters away from Marley, aged 8, in the square between our houses as he describes what he was planning to do with his cousins. "It's a shame that you can't really see your family that much now," he said. Grandparents, aunties and uncles – key attachment figures for many young people today – have suddenly been removed from the picture.
For others, it's about space. Me and Abdul,14, stand either side of the fence between our gardens with my recording device balanced on the fence post. I have watched him score a thousand goals already this week."The main way it has affected me is through sport," he says "I usually play football 3-5 times per week, I think that's how I have become such a social person. Now I play here [the garden] which I am privileged to have because some people I know who live in flats don't have that space if they share their room with like five siblings." (Abdul wouldn't let me go without promising I would shout out local hero Wezley Pepworth from Stargate Sports and the free sports coaching he is offering over Instagram!)
One young person in a Bristol primary school isn't so lucky.. "There are people with big gardens below our block and sometimes we watch them having barbecues. Normally I am happy for them but sometimes I feel a bit jealous."
For some family separation goes deeper still. Nine year old Seb told me: "My dad's partner is high-risk so I can't see my dad at the moment, so that's difficult. When I was feeling really sad, instead of shutting it off we just felt the sadness, which did actually help me get through it." I was bowled over by the resilience on display. His mum is a parenting coach – which might help! Nina Bambrey, author of "Balanced Parenting and other Circus Skills," shared her perspective on how to support your children through turbulent times. "It can be tempting to minimise your child's feelings or say 'don't worry it's not that bad,' but actually sometimes it's better to really allow them to fully feel that emotion and express it."
The kids are alright!
Children have had their entire lives turned upside down. No school, no park, no granny or grandpa time, no football. They are stuck in homes filled with anxious adults worrying about all kinds of new issues on top of all the things we worried about anyway! There's going to be anger, grief, cabin-fever and more uncertainty than most kids have ever known.
It could also be the most amazing time of their lives. This could be the only time they have ever seen adults stop for a minute and re-evaluate what is really important. In times of crisis children don't so much remember what happened, but how their adults responded to it. More than ever it seems this is not the time to bullshit them or tell them that everything is normal. Everyone is making it up as we go along and that's OK.