Domestic violence services call for focus on perpetrators not just victims during coronavirus lockdown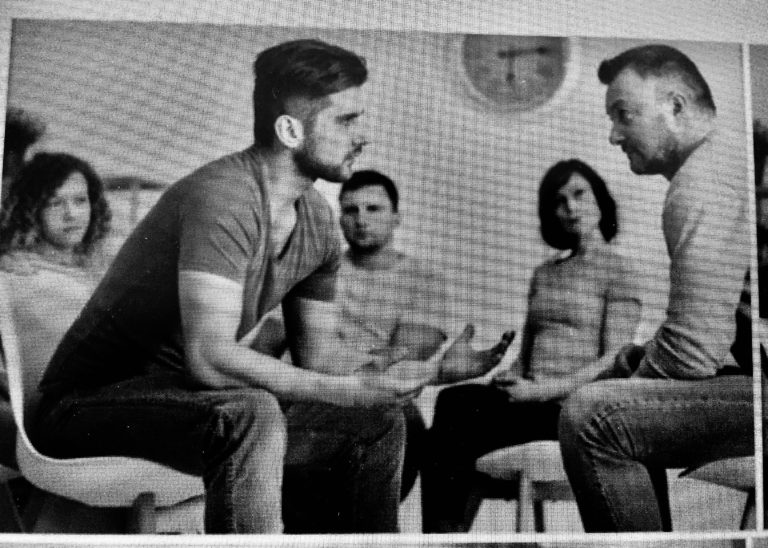 Two women are killed each week by a current or former partner. Since the lockdown, instances of domestic violence are on the increase nationally and Bristol is no exception. Local services are reporting an increase in demand and there are likely to be many more in need of help, but unable to reach out. Domestic violence services in Bristol, already overstretched and underfunded, are now having to fight to maintain life saving services.
As if this wasn't challenging enough, there is also another battle to contend with: both media coverage and government measures have tended to place the responsibility on victim survivors rather than perpetrators – creating an unbalanced and ineffective response.
We caught up with services in Bristol to see how they are coping not only with the demand from victim survivors, but providing a community-coordinated response that doesn't overlook perpetrator services.
Why the increase during lockdown?
"Anyone who works in the sector could predict this coming," sighs Dr. Emma Williamson, Head of the Centre for Gender and Violence Research at Bristol University. She arrives at our Zoom call straight from another European conference call discussing the rise of domestic abuse in their respective countries. "Isolation is one of the main key tools around coercive control; so being told to isolate now plays right into the perpetrators hands," she explains.
Added to this, studies show that abusers are more likely to murder their partners in the wake of personal crises, and when families are together for a long time without the usual outlets like going to work. Lockdown is a mixture of the two.
The current increase in calls also might not represent the true number of people who actually need help. Women controlled by an abusive partner can struggle to safely call or text.
"This lockdown will be a particularly harrowing situation. Women who are subject to a pattern of being put down, undermined and having their confidence eroded could maybe vent to family and friends or chat to someone at the shops or at the school gates. This would provide normal positive reinforcement from others – something to counter what they're hearing at home. But these coping mechanisms don't exist anymore "
But Dr. Williamson is keen to stress that coronavirus is not to be seen as the excuse for perpetrators. "Lockdown will put stress on many relationships, but that doesn't mean they'll start to abuse their partners." Many in the sector have called out instances where the media has reported on so-called 'covid-murders'. "They're not 'covid murders'", Dr Williamson says. "They're domestic violence homicides. Perpetrators must not think that the stress of lockdown is an excuse."
Perpetrator responsibility is notably absent from public conversation. The media often reports the increase of domestic violence, lists victim services and often features an image of a woman cowering under the shadow of an outstretched fist. Rarely a mention of perpetrator services. When asked about the rise of domestic violence in Bristol during a press briefing, Mayor Marvin Rees echoed the advice of Home Secretary Priti Patel announcing: "We are here and they should still be reaching out to us. If people are subject to violence, they can call 999 and if they cannot speak they merely have to press 55 and it will be picked up as a domestic violence issue."
We do however seem to frame the problem in a way that obscures men's violence and places the responsibility on women. Of course victims deserve attention, funds and resources, but domestic violence services we spoke to say this doesn't go far enough.
Holding victims responsible?
We catch up with Splitz, the only perpetrator support service in Bristol, running since 2010. Branch Manager Sally Stockham, has been working in domestic abuse services for eight years. I ask her what she thinks of the government's measures.
"It's… frustrating," she admits. "Asking people to call 999, 55 is not possible if you can't get to your phone, your sim card has been taken or you are always being watched. It's the same with asking people to go to a refuge, it's asking the woman to give up everything she knows. It leaves the woman with the responsibility to do absolutely everything."
Getting perpetrators to take responsibility for their behaviour is at the centre of Splitz's work. Stockham, now working from home, calls the men from the group once a week, more often for urgent cases. "We give them exercises and techniques to do between calls. If anything happens, or they feel they may be spiralling into wanting to react negatively towards partners, they can ring me and we will talk it through."
"Perpetrator programmes are absolutely vital at the moment. More than ever, these men need to be talking through their feelings and getting support to recognise and be accountable for their own actions."
Years of austerity drained funds from the domestic violence sector, which meant survivor victim services were often pitted against perpetrator programmes in vying for funding. "I am all for money going into victims' services – there needs to be a balance," Sally says. "Women will go into services and get all the support they need at refuges, but they are seeing repeated victims go back time and time again. My view: Go to the root cause of the problem." Another important point is that not all victim survivors want to end their relationships, but just want their partners to change.
"Having fewer services for men means they aren't held accountable and responsible," she says.
Splitz works closely with Next Link, a victim support service, because cooperation is essential. A women's safety worker from Next links says: "In terms of numbers of victims we're receiving an increased amount of referrals during the covid-19 pandemic and this is harder to manage as there is no behaviour change support for the perpetrators."
Victim and perpetrator services shouldn't be in competition, but the £2m announced by the government – a far cry from the £48m called for by Women's Aid and others – is unlikely to reach smaller services for perpetrators.
Perpetrators accepting responsibility
A key obstacle to getting funding for perpetrator programmes is there wasn't a sufficient evidence base that it actually worked. Splitz is taking part in a research project called Reprovide which aimed to tackle this gap. Funded by the National Institute for Health Research and evaluated by Bristol University, it runs in four sites across the South West, including Bristol.
It's a voluntary, 26-week course where the men are taught to take responsibility for their controlling behaviour. Mike Bedford is the Domestic Violence Perpetrator Programme Service Manager at Splitz. "I have weekly telephone check-in with the guys in the group, to see how they are and if they're experiencing any difficulties. But now, we don't focus on past behaviour, just the current situation because that's less risky. To challenge a man on the phone about his behaviour three months ago to his wife when she got beat up, the police were called, and she had to go to hospital – is not a good idea when he's locked in the house with her."
Bedford explains what happens at group therapy. It's a mixture of cognitive behavioural therapy (CBT) and role playing scenarios to recognise their response.
"A lot of men say they "go red," and just lose it. So we help them to understand what their individual early warning signs are: it could be heart rate increase, breathing faster, hot and sweaty, cold and clammy, tapping their feet, raising their voice, swearing, clenched fists. Once they identify these physiological signs occurring they can take steps like taking time out or walking away. Essentially we are showing them they can control it and to take responsibility for their actions."
While there is a lack of academic evidence Bedford says he has plenty of first hand experience of how transformative these programmes can be. "I have a great belief that this service can and will help people."
Understanding domestic violence and the difficulty of reporting
Dr Karen Morgan, the researcher for the project, has contributed groundbreaking research on domestic violence and how its portrayed by society.
Domestic abuse can come in many forms, so cliche images of cowering women and fists therefore are unrepresentative and unhelpful. "Women sometimes fear their experience may not qualify as abuse or not even identify it as that," Dr Morgan points out. "How do you explain a constant campaign of jeering, taunting and abuse? Would you be taken seriously trying to explain you've been coerced into uncomfortable sexual acts?"
She adds that people with lived experience don't always identify with words such as "victim", or "perpetrator", because of the complex way they see themselves and their partners. "Of course a part of that component of domestic abuse is emotional bullying, which can make you feel mad, doubt yourself, convince yourself you deserve it."
Reporting is also potentially dangerous. "Police might not believe you, your partner may have made threats to your family, friends and children. Research shows that post-separation is the most dangerous period, when murders are most likely to occur."
There are more insidious factors as well, a tendency in our society for victim blaming – the notion that women somehow invite violence on themselves, while men can be excused for their behaviour. There is also a "culture of resignation", Dr. Morgan says, "as though violence is inevitable. Men will be violent, so women must adjust and take precautions."
This "culture of resignation" is exactly what perpetrator programmes are trying to challenge.