Editorial: 5G coronavirus conspiracy theorists are attacking the Cable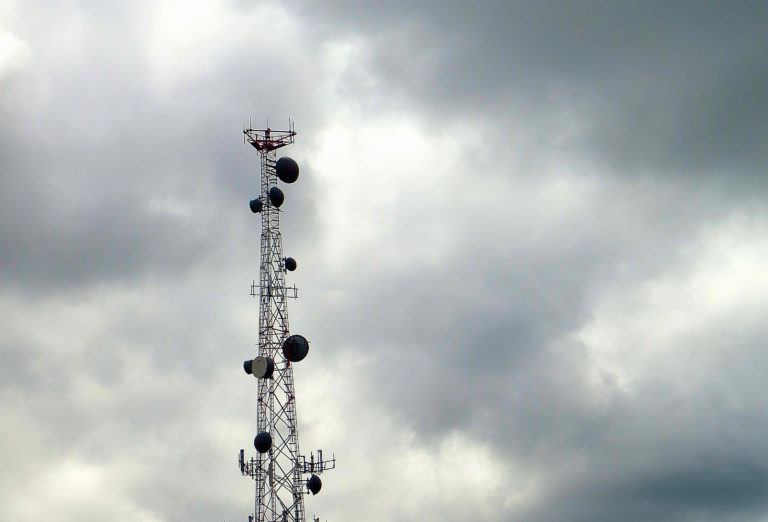 "Hope a mast gets put up outside your house Alon – maybe then you'll 'understand'"
We expected a backlash after publishing a piece that debunked the conspiracy theory that links coronavirus to 5G – the next generation of wireless technology. And we got one.
An active community of conspiracy theorists mobilised to send the Cable a torrent of abusive and outlandish comments, including some directed at the author and Cable journalist Alon Aviram.
The piece in question looked at Bristol's Stop 5G Facebook page and posts made by administrators to thousands of followers supporting baseless theories on the next generation of wireless technology. 
These included assertions that coronavirus was in fact a deep state cover for the rollout for 5G; that the technology was weakening human immune systems and was responsible for the pandemic; and that 5G was connected to student suicides at Bristol University. 
Tell your friends…
An avalanche of emails, comments, posts and even muffled phone calls lambasted the Cable's independence and integrity. Many critics concluded that the Cable must be working in cahoots with the telecoms lobby and other mysterious actors.
"4 words for you @ the Cable: SOLD OUT TO OFCOM," one comment read, referring to the official media regulatory body. "All media, it seems – is owned/bought-out by big pharma, big TELECOM, big Ofcom and big bullshit. Bristol Cable – please remove the word 'independent' from all your pages," read another.
Or, "'independent journalists' (the unbearable irony!) who betray the common people as they eagerly bend over to assist the establishment fulfill their pre-ordained agenda." And "Shame on The Bristol Cable for bending over for these scum bags. Just curious, was this article written because of coercion? fear? blackmail?"
For these readers, it didn't seem to matter that the Cable is 100% democratically owned by more than 2,100 members and that all our financial information is transparent. Or that fact-checking organisations and the overwhelming scientific consensus has found no evidence of significant harm from the 5G technology being rolled out across the UK, much less a connection to COVID-19.
This reaction is not confined to Bristol. Other journalists in the UK have also reported being abused for debunking the conspiracy theory. And as life in lockdown Britain continues, there are no signs of the 5G coronavirus tale abating. 
Telecoms workers have been threatened and in the last few weeks there has been a spate of arsons on telecom towers fuelled by disinformation that coronavirus is linked to 5G. One mast had served the NHS nightingale hospital in Birmingham.
A complex scientific matter has become an emotionally vexed debate among people who are rightly concerned about public health. Yet some have turned to the tale of 5G triggering coronavirus as their preferred theory, despite a vacuum of credible evidence. As may be expected, attempts to counter such disinformation often entrenches people's feelings of victimisation and can strengthen their resolve.
So where do we go from here? Now is certainly not the time to scorn or deride people. We must amplify the voices of the silent majority and begin to understand how we can inoculate our communities against misinformation with empathy and cold hard facts. And at the same time, nourish a healthy scepticism of powerful interests and of official narratives that have too often obscured and hidden what is really in the public interest.
As Professor Stephan Lewandowsky of the University of Bristol writes in the aptly-timed release of the Conspiracy Theory Handbook "actual conspiracies do exist but they are rarely discovered through the methods of conspiracy theorists." A frightening consequence of this disinformation is that 'real conspiracies', for example the erosion of civil liberties under the guise of public health in Hungary, can be brushed off by critics as yet another conspiracy theory.     
If people who are disempowered are more susceptible to conspiracy theories, as professor Lewandowsky says, then we must do our utmost to genuinely empower our colleagues, neighbours, family and friends to thwart conspiracy theories.
That must involve journalism that is both independent of corporate interests as well as viral conspiracies.
That is our aim at the Cable. But, as we're not funded by the 5G industry lobby, we need you to join 2,100 others in Bristol for just a couple of quid and support good information in the battle for ideas.
But we would say that, wouldn't we?