Private Bristol student housing company refusing rent relief despite coronavirus exodus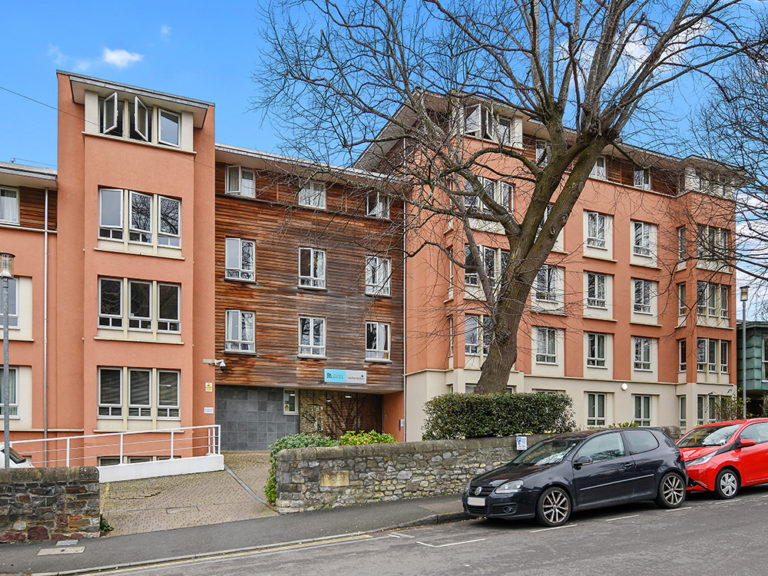 Photo: University of Bristol
More than 500 first year students at Bristol University are facing the prospect of paying rent for the summer term, even if they've moved out of halls as teaching is delivered online in response to the coronavirus pandemic.
Bristol University had announced that students living in university-owned accommodation would not be charged for their final instalment of rent if they moved out. But it has now emerged that students living in two halls run in partnership with large housing association A2Dominion aren't being offered the same deal.
This means that even though they have effectively had their first year cut short – with many moving home, teaching being transferred online and assessments cancelled or scaled back – students at Woodland Court and Deans Court will have to pay roughly £1,500 each.
The university told the Cable it was "actively trying to resolve this issue" and had made their position "very clear" by writing to A2Dominion to ask them not to charge students if they decide not to return to Bristol next term.
A post on A2Dominon's website from 3rd April says: "We want to be really clear that we won't be chasing any new payments," but a spokesperson confirmed to the Cable that as it stands students will be charged for the summer term's rent in May.
Almost 30 students from Woodland Court have made an official complaint to the university, seen by the Cable, which sets out the "unfair and unjust treatment" of residents, who say they were kept in the dark about the halls being run by a private company.
The complaint also lists problems with the halls, which cost £166 a week to rent, such as lack of hot water, strong smells of sewage, broken appliances not being fixed for extended periods and lifts not working for students with restricted mobility.
This comes after more than 100 Bristol students in private rented accommodation went on rent strike in protest at Digs letting agency demanding rent in full, despite students now being out of work, and their next loan payment not coming until late April.
Anna Webb, a first year anthropology student, was living at Woodland Court until a few weeks ago, but moved back home to Dorset when university buildings closed. She said she had to move home to help care for her sister, who is vulnerable to coronavirus because of multiple health risks.
"We're going to have to pay £1,500 to cover a term where there is no teaching, everything is either online or has been cancelled," Webb told the Cable. "All the buildings are shut, there is no point in anyone being there unless they have to be.
"It's frustrating that they've put us in these halls, we didn't choose it, and now there's a problem and they're not even telling us what's going on."
"Obviously no one expected a pandemic to happen, but it's frustrating that the rest of students at the university are getting a much better deal than us."
She is worried about how she will cope financially this year. Her student loan comes in at the end of April, she may have to start paying rent for her second year house from July, and she is no longer able to work part-time in a pub.
"What makes it worse is that our halls are really crap. It's falling apart, there's never any hot water, we couldn't get our post, there were rats in our kitchen, we didn't have an oven for over two months. We pay £160 a week for that."
Bristol University contacted students last week explaining their new 'safety net' policy, which is an attempt to prevent the disruption to teaching and learning from having an effect on students' exam results and degree classifications.
As well as student accommodation in Oxford and London, A2Dominion also lets out flats for private rent in Bristol, and owns various other types of housing elsewhere in the country, including shared ownership, intermediate rent and supported housing.
Bristol's other university, the University of the West of England (UWE), announced on their website that students living in halls will be released from their accommodation contract for the final term if they let the university know they've left their rooms. Those living in UNITE accommodation have been offered a similar deal.
A University of Bristol spokesperson said: "We are aware of difficulties being experienced by students living at Woodland Court and Deans Court and acknowledge how stressful this must be.
"As the University ​allocated students ​their accommodation ​with this provider, we're actively trying to resolve this issue. As such, we have written to A2Dominion who own and run these properties to request they take the same approach as the University, and others, whereby students will not be charged for their accommodation if they decide not to return to Bristol next term as a result of this unprecedented set of circumstances."
A spokesperson for A2Dominion said: "As it stands, in May we will be charging students rent. We're in negotiations with the university so that may change."