"Working with mutual aid groups has shown me we can get through this crisis. And become stronger."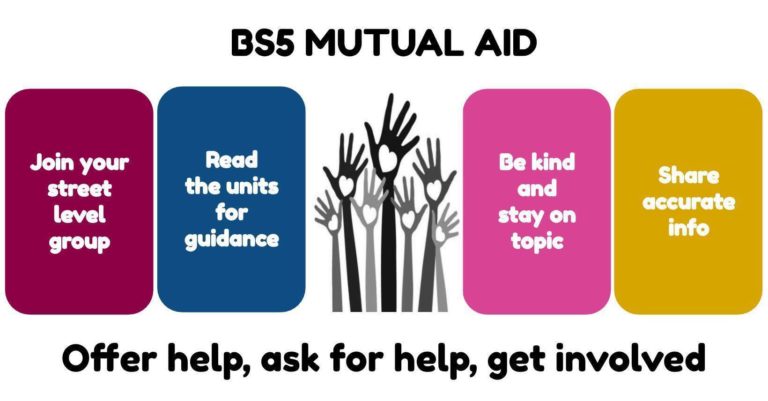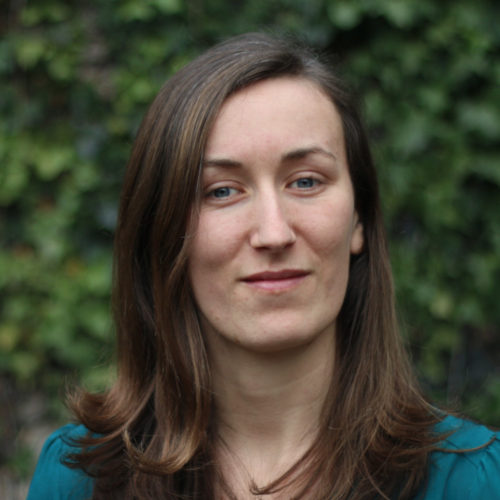 COVID community care, or mutual aid groups, have sprung up across the country. There are hundreds – if not thousands – of people involved in Bristol. With so many groups forming it's been chaotic, but the scale of the result is awe-inspiring.
On Friday 13 March my life got turned upside down. I work in local politics and the election I had spent two and a half years preparing for was postponed for a whole year. I (understandably, I hope!) went to the pub, but when I woke up on Saturday morning I decided to find something useful to do.
I saw on Facebook this fantastic idea of posting letters to my neighbours, offering my personal support should they need it during the crisis. Simple, but necessary things like picking up shopping, posting mail, or even just a friendly phone call. The letter also invited them to join a WhatsApp group to connect neighbours, and enable support to be requested and offered without any central coordination.
That is the beauty of the mutual aid principle, it's peer to peer, one person to another in their neighbourhood. To get technical (and legal), this also means there's no data or information of potentially vulnerable people stored or shared on a larger level.
Tell your friends…
I posted the notes through letterboxes and I was amazed by the response: Within 24 hours I (virtually) met 15 of my neighbours, and they were so keen to help others they started delivering more letters and expanding our group.
While these local groups were being set up across Bristol, a number of people have been working to provide support structures at a postcode or city-wide level. There's the BS5 mutual aid group, who are hosting weekly remote meetings, managing a solidarity fund, setting up a website with helpful information and signposting for support. There's Base and Roses and the National Food Service providing meals and food packages for anyone who needs them. There's also a group set up to support those coordinating mutual aid groups across Bristol and South Gloucestershire. One thing I've done to contribute to all this is to write some safeguarding advice for local groups, ensuring they are considering how we are helping while protecting any vulnerable neighbours.
These local groups have offered all sorts of support. We are picking up prescriptions for people in isolation, delivering baby wipes, sharing seeds and compost to keep kids busy, swapping puzzles and offering friendly phone calls. These small acts add up to have a huge impact when people are feeling anxious and isolated. I previously knew just my next door neighbours, and I'm now connected with more than 50 people living in nearby streets – we are going to have one hell of a party when this is over! Many groups have set up social activities, like online quizzes, and in Banner road in St Pauls the whole street had a socially distanced disco!
Often those most in need of help won't have access to this, and in these cases requests may come from family or neighbours. These requests are posted to the rest of the group and fulfilled by whoever is available. Ideally groups will 'buddy up' neighbours, to support those who are isolating, therefore encouraging the building of a relationship and emotional support as well. We have received messages of thanks from concerned families across the country, grateful we are making contact and offering to help their elderly relatives in the city. My own grandad died last month, unrelated to coronavirus, but due to the infection risks I knew that I couldn't go back to North Devon to see him for his final hours. I do hope that some of what we are doing here can bring comfort to others who are disconnected from their vulnerable family members at the moment.
So many people wish to volunteer right now that many of the usual organisations are oversubscribed. The NHS have had to pause recruitment to their volunteering programme because they couldn't keep up with applications. As our institutions are struggling to coordinate all those wanting to help, we are building our own structures of support, to complement existing systems and add resilience to our society.
Mutual Aid is currently trying to work out what further support can be offered, perhaps a decision making structure across the city which creates a new kind of democracy. My hope is that this will engage more Bristolians in their local communities and citywide issues, and people will feel empowered to create change in the city.