'We must not let Bristol's coronavirus recovery be built on shortsighted banks, empty gestures and missed opportunities'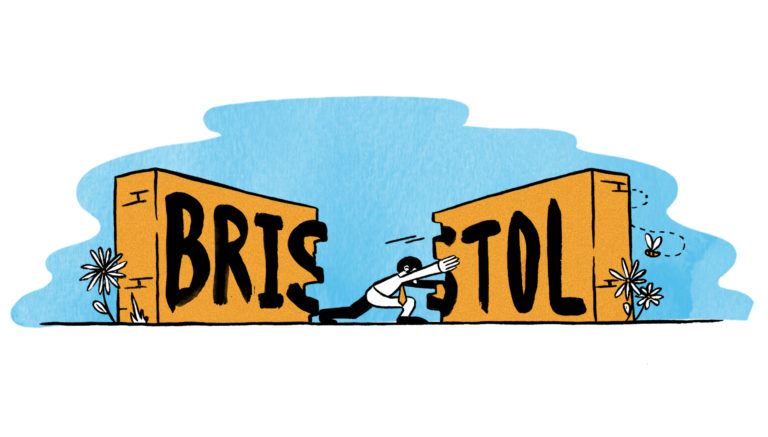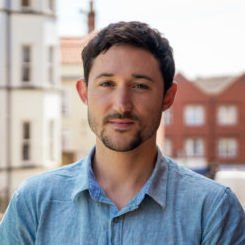 The shape of economic recovery is being set by powerful local institutions. We must guard against reinstating the 'old normal' says Adam Cantwell-Corn
Illustration: Patch Plummer
Life isn't going back to normal, for Bristol or anywhere. And why should it? According to a national poll, only 9% of us want 'things to return to normal'. The question is, how will we rebuild anew?
As we longingly look for an end to the lockdown, we also look into the jaws of a new and different contagion of economic collapse, and a possibility of up to 50,000 people unemployed in Bristol.
The virus and the fallout of it will show us what we should already know. Despite efforts, naive or calculated, to claim that 'we are all in this together', we are not and we never have been. As the Bristol-based race equality campaigners Black South West Network said in a statement, the disproportionate toll on poor and BME communities "has quickly disproved the claim that the pandemic is a 'great leveller'". We are on the same rough seas, but not in the same boat – house, school, job.
There is going to be an almighty struggle over how to respond to this second 'once in a generation' economic crash.
Already the shape is being set by powerful local institutions. "A new taskforce is being set up to drive the West of England's economic recovery" announced the West of England Combined Authority in late April. Led by Tim Bowles, the Conservative Metro Mayor, the regional body's existing 'Covid-19 Business Response Panel' includes, among others, Lloyds, Barclays and HSBC.
Though bank loans will surely be needed to help us all get back on our feet, do we trust Lloyds which is currently facing a fresh criminal investigation for defrauding small businesses? And with a recent history of facilitating industrial scale tax dodging and market fixing, is it HSBC and Barclays we should be turning to?
It is essential that we go beyond platitudes about 'inclusive growth' and advocate for policies and pioneering methods that reflect our new found appreciation for key workers, clean air and government spending, such as that taken by Amsterdam or Milan. A spokesperson for the West of England Combined Authority has said that they "plan to involve trade unions in this work." But will their voice be as influential as the bankers?
Will Babcock and Rolls Royce, the massive military equipment suppliers in Ashton Gate and Filton, go back to making tools to fight wars and fly Saudi Arabian military jets when work on ventilators for the NHS is complete? Airbus and its 3,000 employees at Filton are facing years of aviation industry crisis. Now is the time to put the best in engineering and manufacturing to build the tools for a zero-carbon future and head off the threat of climate change that will dwarf the disruption of coronavirus.
Bristol Mayor Marvin Rees has said: "We don't want a carbon copy of what we had before" and has pledged to rebuild with equality and sustainability at the centre. But Rees has decided that already massively late efforts to tackle the city's toxic air should be delayed, saying "this is not an appropriate time to make life more difficult for businesses or to engage with the business community".
The economic impact of lockdown is going to be devastating. According to regional business body Business West, nearly half of small businesses in the West of England say they won't cope if social distancing regulations remain in force for another three months. But why put the financial wellbeing of Bristolians and their respiratory health in competition? Strikingly, the Chief Executive of Business West, seemingly doesn't agree, saying businesses "must make sure that in how we recover and stimulate our city region and national economy we put the need for clean air at the centre of how we do it".
Local battles such as this will play out. But what happens nationally will be a big factor, including the actions of those with insider influence in government. Unfortunately, we risk getting stuck in the realm of empty gestures.
It was 'nice' that Jack Lopresti, Conservative MP for Filton and Bradley Stoke helped deliver some PPE, and photographed himself while doing it. But he also voted to reject a pay rise for nurses. When it comes to protecting the NHS, we would be better off if Lopresti really did stay at home.
Tell your friends…
It was 'nice' that a crew of workers from Bristol Port Company sketched out a massive 'Love the NHS' in the GPS passage of their boat. But the owners of Bristol Port, climate change denying Terrence Mordaunt and Sir David Ord have funnelled £1 million in donations to the NHS defunding Conservative Party in the past decade. Will Ord and Mordaunt and their representative on Marvin Rees' 'One City' board forego the new tax cuts to the port promised by Boris Johnson, and lobby for investment in public services?
Or will the turn to treat the NHS as a charity become a long-term trend? The notion would have Clement Attlee, the prime minister who headed the government that established the NHS, spinning in his grave. A quote often attributed to him goes "charity is a cold grey loveless thing. If a rich man wants to help the poor, he should pay his taxes gladly, not dole out money at a whim."
Many charities are indeed full of love and have been providing an essential service. But taxes raise the biggest question of all that looms over us: Who and how are we going to pay for all this? The last bailout of the financial system preceded ten years of austerity. In the same period, the number of billionaires in the UK doubled.
Local billionaire Peter Hargeaves proudly pays his taxes and donates large sums to charity. Yet his personal wealth is estimated at £4bn, the equivalent of 165,000 nurse starting salaries for a year. There are currently 44,000 vacancies for nurses in the NHS, but two other causes that Hargreaves has generously donated hundreds of thousands too have been instrumental in creating that shortage: The Conservative Party and Brexit.
Experts have calculated a tax on such unfathomable wealth, which Hargreaves himself has said he doesn't "really do very much with", would go a long way to stimulating the economy, or merely helping fill the predicted £82 million coronavirus-shaped hole in Bristol council's finances.
But the clamour to 'just get things going again' will be deafening. And not without reason. In December, the oil and gas investments that local public sector Avon Pension Fund has insisted on keeping were worth £33 million. Now they have been savaged as oil prices have reached unprecedented lows. They will only recover if we kick start the burning of fossil fuels.
And as the economic shock hits the most vulnerable the hardest, we must get things going. But what this 'new normal' looks like will depend on an array of factors.
Thousands have signed up to local mutual aid groups or put themselves forward to join in with community action groups, like ACORN or the council's volunteer initiative. Local trade unions are reporting upticks in membership and the benefits of taking collective action is apparent, for example in the U-turn performed by Bristol University on the needless sacking of temporary workers. But the resilience and impact of this renewed sense of community and solidarity will be severely tested soon.
Despite massive spending, former investment banker and Chancellor Rishi Sunak is no socialist and will be seeking to pay off the debts from putting the UK on life support. Will he turn to the five richest families in the UK? Or the 13 million poorest? They own the same amount.
We're looking for people who can contribute to this series who might have a particular experience, expertise, or insight.
If you think that might be you, get in touch through this form and we'll get back to you.