Cars to be banned from parts of Bristol city centre in major boost for cycling and walking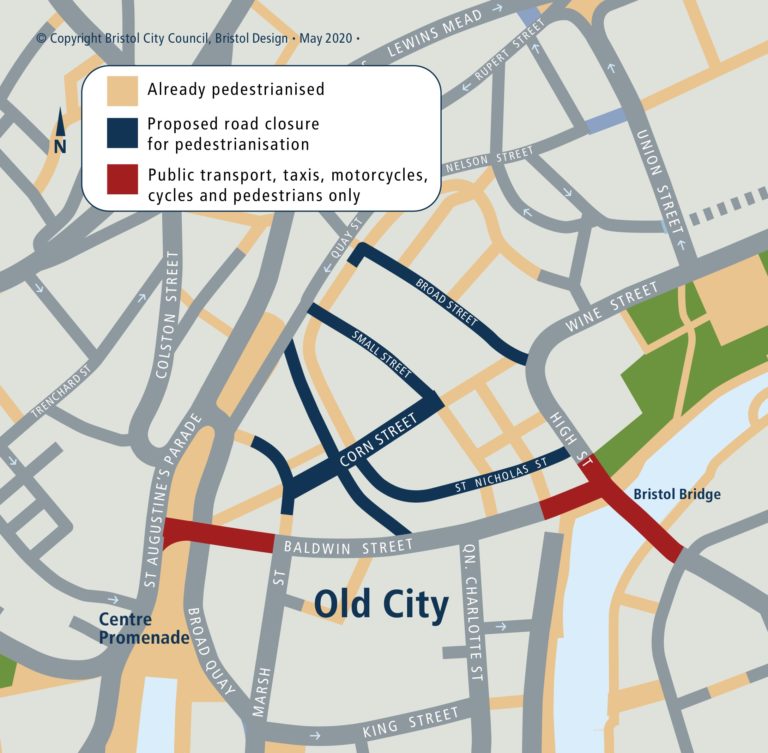 Bristol City Council has announced plans to encourage cycling and walking during and after the coronavirus lockdown by restricting access for cars to certain parts of the city centre.
The announcement was welcomed by cycling campaigners and the local Green Party. Group leader Councillor Eleanor Combley says it was crucial that work begins as soon as possible but that more action is needed to save the environment.
Bristol mayor Marvin Rees announced on Wednesday that proposals were being "accelerated" to pedestrianise the Old City, stop general traffic using Bristol Bridge and Baldwin Street and boost walking and cycling at high streets across the city.
The Mayor said the Old City pedestrianisation is expected to happen in late summer this year, but measures to widen pavements across the city would be implemented in a few weeks.
Rees revealed water-filled bollards instead of those made of concrete – which he called "one of the filthiest industries on the planet" – would be used to prevent access for cars.
It comes after the government announced a £250million boost for local authorities in England to improve transport infrastructure following calls for pavements to be widened both during and after the coronavirus lockdown, including from opposition Greens on the city council.
There was a protest earlier this week about giving cyclists enough space on the roads to be able to stick to social distancing while commuting to work.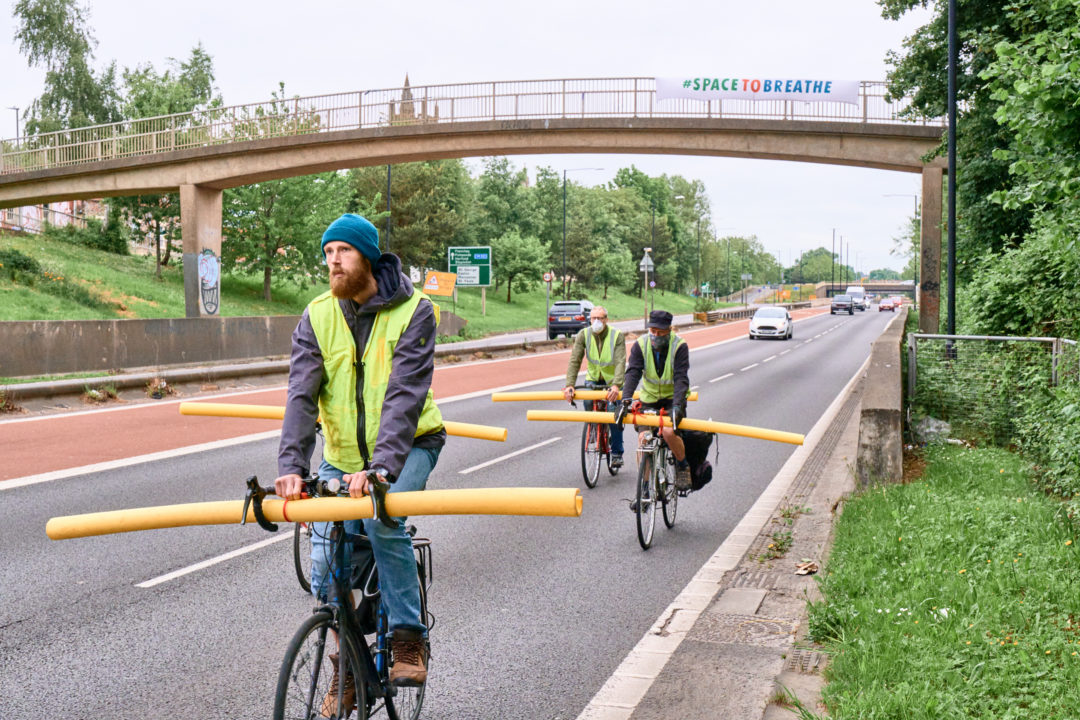 Cllr Combley said: "I am delighted that the administration has taken on some of the proposals we've been calling for to enable social distancing and keep people in Bristol safe.
"As cars begin to return to the streets and public transport faces restrictions, it will be crucial to start work on these as soon as possible to save lives – and we will need to keep a close eye on timescales and delivery to make sure this actually happens.
"And of course more action will be needed to provide Bristolians all around the city with safer streets and breathable air and make up for the inaction of the last four years.
"But for now this is a significant first step worth celebrating for all of us who have campaigned on this issue, the organisations and the many Bristol residents who have been contacting their councillors."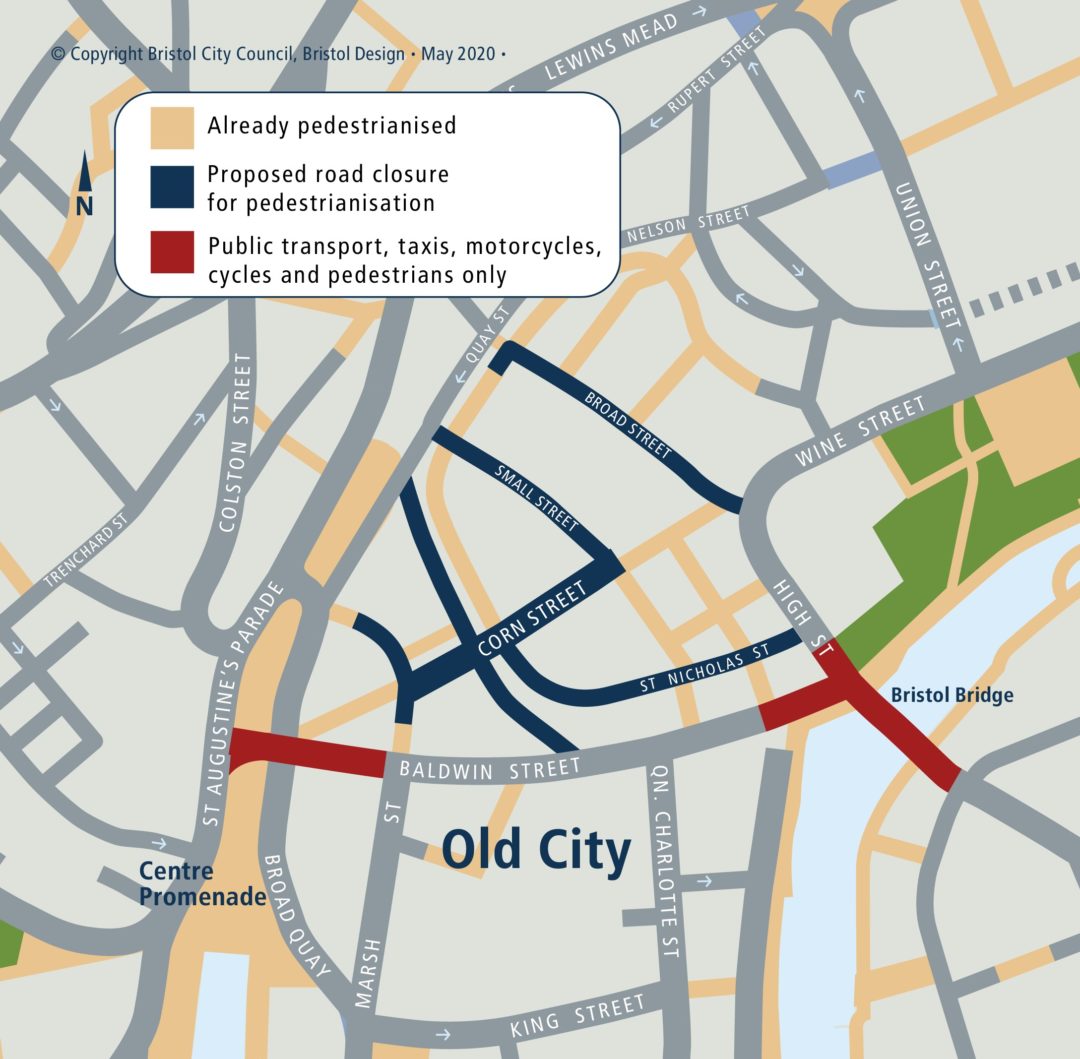 Speaking at a fortnightly media briefing yesterday, the Mayor said experimental traffic orders lasting between six months and two years would be used to gauge whether the road closures were successful and to get residents' and businesses' feedback.
Among the plans to be implemented by late summer are a bus priority route on Bristol Bridge, vehicle restrictions in the Old City area during core business hours and new sustainable transport, walking and cycling routes.
Pavements will be widened for local shopping across the city, including Bedminster Parade, Stapleton Road, St Marks Road and Clifton Village.
Rees said: "With the Government promising to release money for infrastructure development we have an opportunity to look at our transport infrastructure.
"Because of the funds being promised now, this is something we are able to accelerate.
"We anticipate that of the £250million announced, we should as a region get about £4million, and in the city centre we anticipate getting a chunk of that.
"It is a real hot-point for congestion and has a dense working area where people need to be social distancing.
"We want the whole region to benefit but we would expect to get an amount that is appropriate to the scale of challenge we face."
The Mayor also called for government investment in a mass transit system for Bristol.