Last Orders? When can we have a pint again?!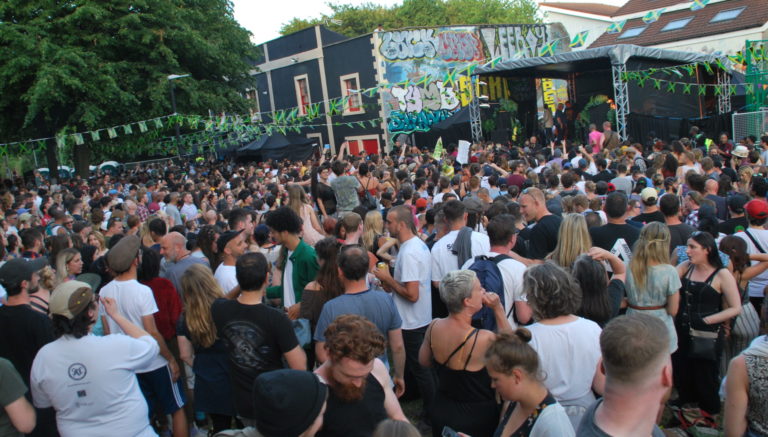 Photo: Leon Pattrick
Rewind to less than one year, I received a message from a mate telling me that US comedian Dave Chappelle is hosting a meat raffle at the re-opening of the Star & Garter pub in St Pauls. Also Damian Marley, the son of reggae icon Bob Marley, turned up unexpectedly to perform.
Thousands from in and out of town gathered for a day which will go down in Bristol folklore.
"Well the pressure is off to repeat something like that?" says new owner Malcolm Haynes, who also books artists for Glastonbury Festival and St Pauls Carnival. "We were actively planning our anniversary, but to be honest by mid-February I kind of knew what was coming…"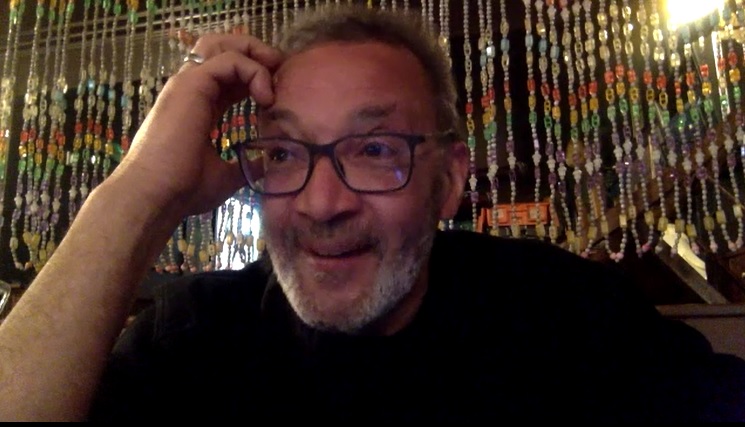 Fast forward to now, we are under lockdown with strict social distancing measures due to the global Covid-19 outbreak. The Star & Garter shut its doors towards the end of March for the foreseeable future, the same as every pub in Bristol and throughout the UK.
"We closed on the Monday and they announced the lockdown on the Friday… having a fiancé from Taiwan, which has one of the lowest coronavirus death rates in the world, I got a lot of first-hand information directly from there," Malcolm explains.
"But we will be open, the Star and Garter will re-open!"
So when will pubs be open again? "I'm looking at the worse-case scenario which is Christmas… hospitality is going to be the last industry allowed to open."
"If we opened in July, there's still a couple of months of summer and we could make it work, we've got our own courtyard outside and we've got the park opposite – we don't need to have people in the pub, we could even do a kind of waited outdoor service."
"I think pubs with beer gardens or near open spaces are in a much better position."
"If we open in the winter that's more tricky because it's colder, people will want to come in and be warm, I think 30 people tops I could fit inside at safe measures, so we might have to look at putting up a marquee outside or heaters with a covering to keep the air circulation good."
I ask Malcolm what will be the 'new normal' for pubs moving forward. "I've thought of various elements of reopening, firstly the safety of my staff, I will ask them under what conditions are they happy to work. Are they happy to wear a face mask and gloves? Do I put up a temporary perspex plastic screen at the bar?"
"Funnily enough I put in some high powered fans about 6 months ago. They can suck air in and suck air out, they can change the air like 20 times an hour, so we can control the airflow and I think that's something which will be important, keeping fresh air coming in and things like that."
Some Bristol pubs have been offering a takeaway service during the lockdown, such as The Green Man in Kingsdown and Bag of Nails in Hotwells.
"They have my support 100% – as long as they are following social distancing measures and keeping everybody safe.
"I decided against it because I was worried it could be unmanageable because of where we are on the park. I take the virus very seriously, but there's a very small minority of people who don't – and I felt that to open or try and do a takeaway just sends the wrong message.
"But I don't have any issue with pubs what want or feel they have to. It's tough for all of us and certainly for smaller pubs it's going to be drastic – some might never open again. I'm not in that position at the moment, I own the building, that makes a difference, I'm not tied to anybody."
So how are Malcolm and his staff coping in lockdown? "Certainly mentally I think I'm doing well, I'm blessed to have my kids pretty close by… I'm quite a pragmatic man, I don't panic, so there's never a problem, just a situation that requires a solution.
"We're now getting involved with The Plough and all that gang, Pipe & Slippers, The Queen's Head – it's about half a dozen pubs that are involved in making fruit and veg boxes and doing that twice a week, so me and the family have just started doing that.
"I've furloughed my staff and been topping them up with the 20%, the government have now said they will extend furlough until the end of October, but they expect businesses to pay more of the wages, which for any business that hasn't taken a penny in the last 6 months is a tall order."
After the latest address to the nation on coronavirus from Prime Minister Boris Johnson, the British Beer and Pub Association declared "With insufficient clarity as to when pubs will reopen, our sector remains in limbo and facing severe uncertainty and financial devastation."
The industry body also called for specific financial support for pubs from government, with around 40% of members claiming they would be forced to close their doors for good if they do not receive more help by September.
"I think it's going to be devastating for the industry" predicts Malcolm. "If you think about it for too long it can feel quite depressing. The whole of hospitality, from entertainment right the way through to travel and hotels, it's just decimated at the moment."
Finishing up I ask Malcolm if there is any chance this year of a socially distant St Pauls Carnival. He looks puzzled and replies "I suppose that's a joke! Impossible until there's a vaccine… maybe you should make a TikTok video, I'm sure it would be hilarious, a carnival social distancing."