'Coronavirus shows growing our own food is now a necessity – and Bristol is fertile ground'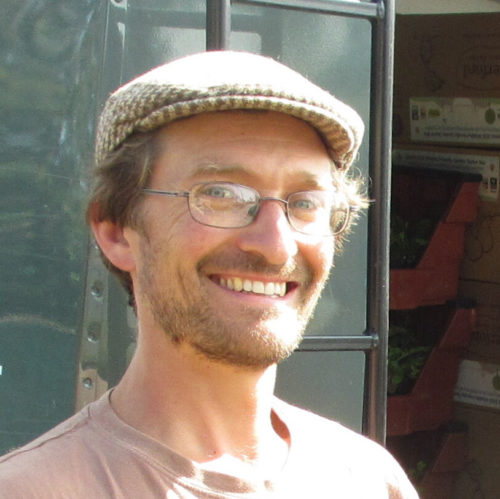 The challenge the food network has been trying to address for the past ten years is now more pressing than ever. The swift response from restaurants, food banks and local producers has been incredible as projects and businesses adapt to new ways of working during lockdown. But if we are going to create resilient cities for the future, we need to protect and get access to land so communities can continue to increase local food production.
The opportunity to have a thriving local food economy that makes a significant contribution to society is within our grasp. Bristol City Council owns over 450 acres of food growing land, legally set aside for the production of food.
Bristol actually has some 2000 acres of potential food growing land if you include all other green space (while still leaving space for recreation and parks). And this is before taking into account people's back gardens! This might be enough to produce around 60,000 tonnes of vegetables per year – around 15% of the city's annual vegetable requirements.
Growing fruit and vegetables in just 10% of a city's gardens and other urban green spaces could provide 15% of the local population with their 'five a day', according to new research by the institute for sustainable food. With Bristol's food movement working together with the council on the Going for Gold Sustainable Food Cities campaign, this could become a reality.
Bristol's farming past
This might sound overly optimistic, but in Bristol's not too distant past we produced a large amount of food for residents, with farms stretching right into the centre. After the second world war, allotments were set up to meet demand and small holdings were set aside for food growing, totalling 450 acres.
These boomed and were financially sustainable until the rise of supermarkets in the 1960s crashed the price of vegetables, leaving lots of allotments abandoned or underused and the majority of the small holdings across the city overgrown, underused, misused or repurposed. These are, however, hugely important assets for the city, which if restored, can yield natural and social wealth for us all.
I manage Grow Wilder, formerly known as Feed Bristol, which was recently relaunched with a new vision to help Bristol increase its biodiversity by upscaling food growing. As well as growing food and cultivating a wildlife garden on our six-acre site, people come here to develop livelihood skills. This land-based incubator hub has a real social impact. We host six businesses as well as our own veg plant and wildflower nursery.
Tell your friends…
A handful of community food growing enterprises are nestled on the remnants of the once highly productive council owned small holdings, all trying to grow vegetables for the city. There are very few active market garden businesses on private land in Bristol and only a couple of farms left, including Elm Tree Farm and Ewe Tree Farm, and while the City Farms do sell some produce, it is not in great quantities.
The biggest value for allotments has been shown to be for people's wellbeing and mental health rather than the volume of carrots produced. Urban food growing spaces have been shown to have the highest diversity and abundance of pollinators out of all types of land both urban and rural. Small scale urban market gardens tend to use regenerative soil management which has been shown to absorb more carbon than traditional broad scale agricultural methods. Small scale farms (less than 12 acres) are shown to be more productive per acre than large scale agriculture.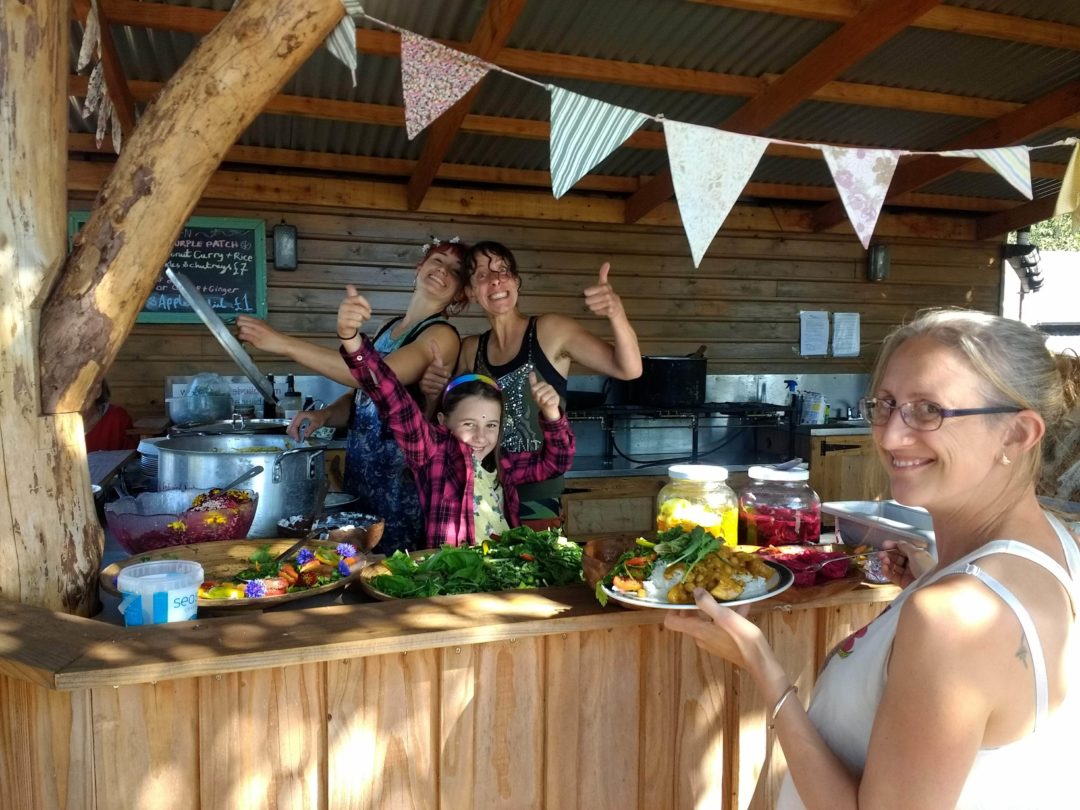 The four barriers to urban food production
There are four barriers to up-scaling food production in the city that we have been working on addressing: Access to land, skills, finance and markets.
Access to land
Private land is very expensive to buy and in high demand, but it is out there. Edible Futures put out a callout and now they've expanded their production by renting land. Take the plunge and pluck up the courage to ask. Bristol Food Producers have set up a land seekers' survey to connect people wanting land with those who have it and we have been working with the council to identify available land assets that can be redistributed.
There are lots of spaces set aside for development which have sat unused for years. Incredible Edible Bristol are trying to get policy changed so people can get leases on land for 'meanwhile gardening', which would be handed back when it was needed. This was hugely successful for the Severn Project which was based on the potential stadium site next to Temple Meads in 2013-14. 
Other cities have cracked it. Manchester Veg People, OrganicLea and Tamar Grow Local all have had long term support from councils who have accepted that it takes a long time to turn a profit in food growing, and so have shared their land assets. This was happening in Bristol for a time: All the leading food growing projects were given 10 year leases, but that stopped after 2015 due to a lack of resources in the council. Since then we haven't seen any new big community food growing projects setting up on smallholding land, with the exception of Purple Patch and a couple of businesses on private land.
If anyone out there does have land they want to share or rent, there are professional growers at the ready! And if you have skills and are looking for land, get on the list. Showing that there's a demand will help us unlock land: Go to Bristol Food Producers' land survey.
Access to skills
People need access to training so we can give the council confidence that when they hand over valuable land assets with long term leases, projects or businesses will be successful, meet social objectives and contribute to addressing the climate and ecological crises. These land assets can be used to create a nature recovery network in the city. The alarming loss of biodiversity is primarily driven by agriculture nationally and globally. In the UK 41% of species are in decline and one in seven are at risk of extinction.
Small-scale farming has been shown to improve biodiversity. Grow Wilder is hugely productive, with eight businesses working off the six-acre site, thousands of people engaging and benefiting from the site, yet nature thriving. After eight years wildlife is re-emerging on the site with new sightings of hedgehogs, stoats, harvest mice, an abundance of butterflies and the largest colony of goldfinches I have yet to see. Last year we spotted a black bee, the first recording in Bristol since 2006.
Access to Markets
Accessing markets is critical to sustain projects. Surprisingly, before this crisis it has been difficult in Bristol to introduce new food distribution businesses and get people to adopt locally grown veg boxes. High prices are often quoted as a reason, along with the difficulties in pleasing customer demands with year round supply.
However, that has all changed with the lockdown and Community Farm, Sims Hill, Edible Futures, Purple Patch and Leigh Court are all experiencing huge demand. May it long continue, rather than see us lapse back into our old habits. Bristol Food Producers are hoping to set up a local food producers' coop, so as new growers come online they can easily access markets.
Access to finance
It is very difficult to access funding to set up food growing projects at scale, as competition for funding in Bristol can be very competitive. Private investment has worked in part to launch the Community Farm and Sims Hill, and charities like Avon Wildlife Trust have managed to invest in Grow Wilder during its long startup period.
However, a larger investment pot that will benefit the whole network is now needed to invest in strategic infrastructure. In Bristol, a group of people have been involved in researching the citizen investment-based Regionalwert model in Germany, where for over 10 years individual local food groups have generated €4 million in private investment. The returns are dividends paid back in natural capital – improving soils and biodiversity – not financial profit.
This is an exciting prospect, and as attitudes change towards local food maybe now is the time to think out of the box and ignite our local food economy.
This year, the council's One City vision has made food a priority. We are part of the collective effort to develop innovative strategies and enable Bristol to be recognised as a 'gold' standard Sustainable Food City. All council land assets are being reviewed in the coming year, which means land will be advertised and people will be able to apply for it through a private tender process.
We are requesting all public food growing land be accounted for, as it was originally intended. If you want to get behind this movement, keep supporting local producers after the crisis, buy from independent suppliers and distributors. You are all part of this network and through solidarity it gets stronger – so let's get cracking.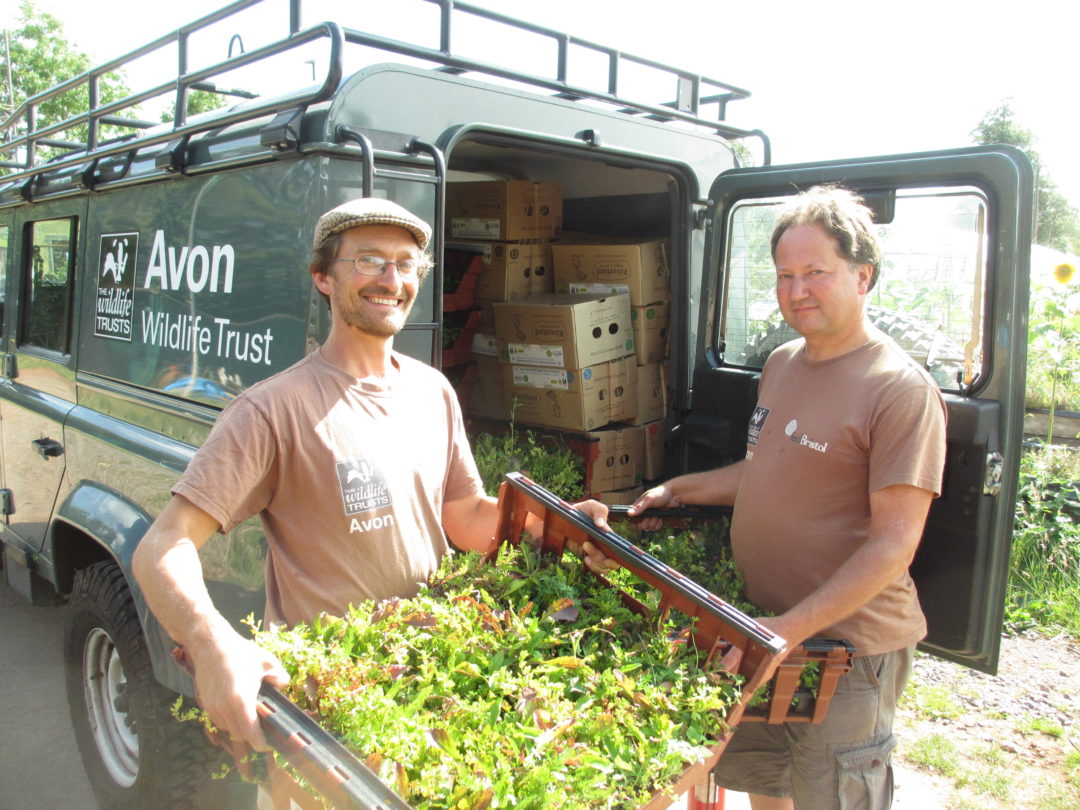 Matt Cracknell manages Grow Wilder for Avon Wildlife Trust and has been involved in the collective effort to develop Bristol's food systems and policy for the past eight years.