"Mum they've moved me," he says. "Where to?" she replies. "I don't know, but it was a really, really long drive." He goes to get a nurse. "Where's my son?" she asks. The nurse replies: "Essex".
Rachel Barclay, 57, is the carer for her 37-year-old son, who has multiple complex needs and is diagnosed with bipolar disorder. He's been in and out of both privately-run and NHS psychiatric hospitals from the age of 13. Sometimes closer to home in Bristol, Weston-super-Mare or Taunton, and sometimes – like most recently in Essex – miles away from family.
"My son's got multi-complex needs, this is one of the reasons why it has been very difficult to actually get his needs met," Rachel says. For nearly two decades, she has seen first-hand the impact of out-of-area placements, how it affects not only service users, but families, too.
In 2019, the number of out-of-area placements due to local bed shortages rose by nearly a fifth from Avon and Wiltshire Mental Health Partnership (AWP), Bristol's local NHS mental health provider. This is despite a commitment by the NHS to get rid of out-of-area placements (OAPs) for adults in acute inpatient care by March next year.
OAPs – when someone is sent to a bed outside of their local mental health trust – happen when their needs cannot be met locally, like with Rachel's son, or more commonly, when there aren't any NHS beds available.
Cable analysis of NHS data reveals that there were 385 OAPs by AWP in 2019 due to bed shortages and therefore deemed inappropriate – nearly 20% more than in 2018, but an overall fall since 2017. Amid rising demand for acute services, the average length of these placements rose to 23 days – an increase of nearly half compared to 2018.
All but four hospitals used by AWP in 2019 were run by private companies. Not only have families faced separation from their loved ones, as far as Darlington, 250 miles away, but the placements are costing AWP an average of £555 a day per bed. The trust's total bill last year was £4.4 million, compared with £2.9 million the year before. This data covers adults only, because the same information for children and teenagers isn't readily available.
Out of the 38 hospitals used by AWP, 15 were owned by The Priory Group, and 16 by Cygnet Health Care – two of the UK's largest private mental health providers, who are paid millions by the NHS every year.
Both companies have come under fire for poor care in recent years. Four Cygnet inpatient hospitals used by AWP were rated as 'Requires Improvement' and three 'Inadequate' by regulator the Care Quality Commission (CQC). For The Priory Group, two are rated 'Requires Improvement' and two are rated 'Inadequate'.
Distance, communication and trust
In the last ten years, Rachel says her son has been to about 15 out-of-area placements of varying distance, from Weston-super-Mare, Salisbury and Taunton, to London, Southampton and, most recently, Essex for four months. It's difficult to even keep track of all the placements over the years, how many times and how long they were for, Rachel says.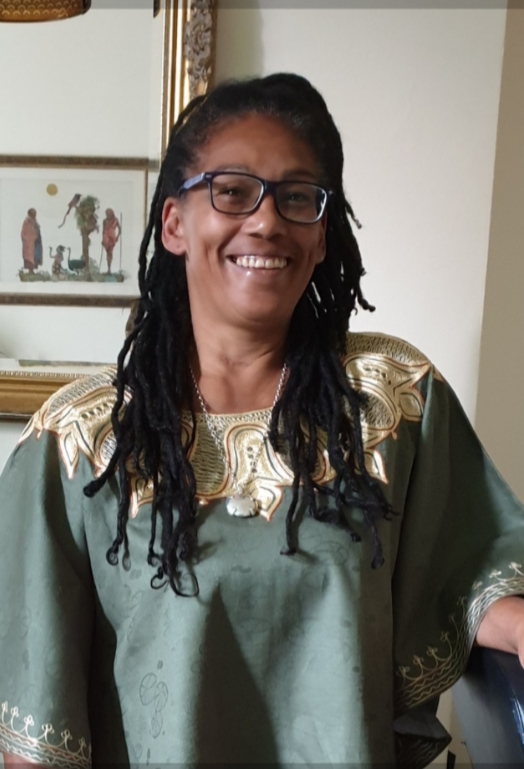 Difficulties with communication have left Rachel in the dark about where her son is. Initial admission to a high security ward meant Rachel's son could only call her after two days to tell her where he was. "They don't generally let them near a phone when they first go in, to see how they settle in." Legally when patients are detained under the Mental Health Act (MHA), their nearest relative is informed, but the patient has no say who this is. A 2018 independent review of the MHA called for patients to be able to nominate their nearest relative.
Rachel's experience also includes an incident of her son being overmedicated and numerous times when she's had to clean her son's room herself. She doesn't always trust the quality of care and is worried about staff – often agency workers – not adequately reading patient notes. "Don't think that because your loved one is in a private hospital that their care is any better, because sometimes it isn't, it's worse."
These ordeals take their toll on families. "I've got bins of debt because I couldn't pay my bills because my son had to come first… and he was so far away. I have had a debt relief order, I nearly hit bankruptcy," Rachel says.
She says this impact is often overlooked. "It's been really frightening because I'm his anchor, his ally, his advocate and his flipping care coordinator. You're really not supported to do that."
Through her son's experience and the lack of support she felt over the years, Rachel set up a self-funded organisation called 2 Way Street (2WS) in 2008. 2WS supports parents and carers predominantly from the BAME community with children in the mental health system, by helping them understand their rights and the complex language used, and suggesting coping strategies.
Black people are four times more likely to be detained under the MHA than their white counterparts, the independent review of the MHA found. "We need to be more and more empowered, particularly us as African-Carribeans, we really do," Rachel says.
Increased demand and spending
The Cable speaks to Dr James Eldred, a Consultant Psychiatrist at AWP, who was appointed as part of plans to reduce OAPs. "In the last few years, there has been a sustained demand, higher than we would have anticipated, for acute services," Dr Eldred says. People are being detained by the police under the MHA, referred through their GPs and presenting themselves, he adds.
AWP was operating at 95-100% bed capacity in 2019, according to the latest CQC inspection in May. When more people need admission than there are beds available, Dr Eldred explains, they initially try to discharge people and give a bed to those in more need. When this is not possible, AWP uses locally provided mental health beds, which is why people in 2019 were sent most often to Priory Bristol, Cygnet Hospital Kewstoke in Weston-super-Mare and Cygnet Taunton. All three are rated Good, according to the CQC, but concerns remain about the quality of care at Cygnet Hospital Kewstoke.
"We try to keep people as close to their family, close to their networks as possible because we know for sure that increases the likelihood we can get a successful discharge from hospital," Eldred says. But the unpredictability of supply and demand of beds means there's always a possibility service users are sent further afield.
Part of Eldred's role is helping clinicians think more critically before admitting people to hospital, but he stresses the difficult decisions made daily, when assessing the risks for people in crisis. "They typically will want to play safe because that's the instinct of any clinician," he says. "Paradoxically, the safest thing and the best thing in terms of long-term recovery might be different. Because the safest thing might be to put someone in hospital because actually what that does is it removes their responsibility for what's going on."
Speaking as a consultant psychiatrist in one of Bristol's crisis centres, Eldred says: "We do everything we can to ensure people don't go into hospital." It's also about listening to families and keeping them informed. "Those are not just empty words, I'm out seeing people everyday… a big part of what I do is making sure people understand what's happening and why." If that's not happening, then "as an organisation… we're failing them."
A genuine alternative to beds
The number of beds AWP has for the local area and funding for them is determined by the local Clinical Commissioning Group (CCG), who also manage OAPs to specialist services not offered by AWP. Nationally, the number of NHS beds has fallen in the last ten years, in part in an attempt to treat more people in the community.
Seeing the issue of out-of-area placements as merely a bed capacity problem is too simplistic, Eldred says. "If it was simply about saying 'well, we need another 20 beds' I would predict you would open those beds and you would still start spilling over." At present, he says, private hospitals provide "a short term solution… to spikes in demand which we're unable to immediately respond to."
People need to be offered a "genuine alternative" to hospitals, he says, by increasing community services and home treatment options. "And that requires investment not in beds but in community teams."
Examples of recent efforts made are the establishment of Crisis Houses in partnership with local charities Missing Link and St Mungo's – offering short-term housing for people who can't cope in the community.
"It's not a 100% alternative to hospital," Dr Eldred admits, "because they wouldn't necessarily be able to work with somebody who was acutely suicidal. But for somebody who was starting to show deterioration in their mental health as a consequence of their situation at home."
So, what is being done?
"We know that out of area placements can create additional distress for service users and families during a mental health crisis," a spokesperson for Bristol, North Somerset and South Gloucestershire CCG said.
AWP and the CCG have established a joint action plan to end OAPs by March 2021, which includes increased investment and the appointment of Dr Eldred as Right Care Director. "These steps will improve care and ensure that service users receive timely treatment in the community – preventing the need for acute hospital admissions in the first place," the CCG spokesperson said.
Available NHS data for January and February 2020 shows there has been a reduction of 25% in inappropriate OAPs from AWP compared to the same point in 2019. The data, however, also shows patients are in hospital for longer on average and being sent further away.
Last year, NHS England set out a plan to increase funding for community services as part of their Long Term Plan. But this will take time to realise and trickle down, says Lucy Schonegevel from national charity Rethink Mental Illness. There needs to be a wider discussion around "what a good standard of care looks like", she adds.
"It's really important to acknowledge that a plan to end out-of-area placements doesn't start and end with the NHS," Schonegevel says. That means, not only patients getting timely treatments and having a positive social support network, but also having safe and secure homes available and accessing welfare support when unable to work.
Whether the zero target is met or not will only become clear in March. As service users and their families painfully wait for the tide of genuine change, they take matters into their own hands. Rachel is setting up a pressure group with other parents, carers and service users to elevate their voices and for a better future.