Living with OCD during a global health crisis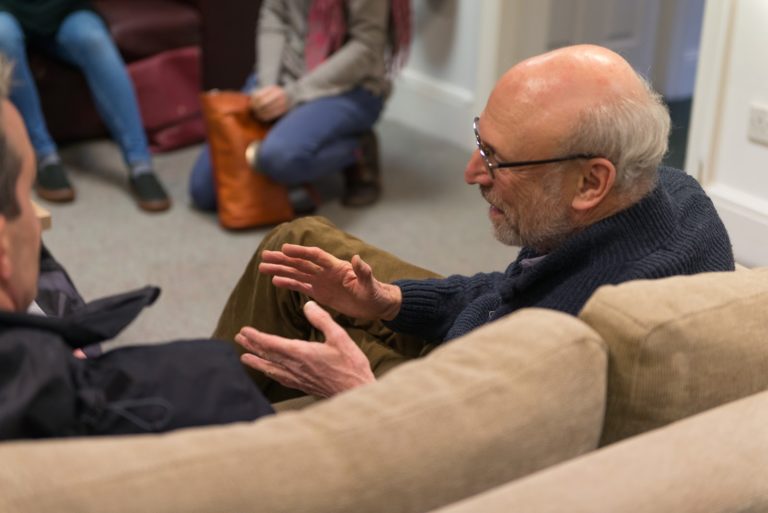 As people begin to get back to normality, people like Hannah* will have to wait longer to get back on track. Hannah is facing her own challenges: living with Obsessive Compulsive Disorder (OCD) during a public health emergency.
During lockdown, Hannah tells us, "I am not coping very well", her voice breaking a little. "I am cut off from all of my regular support and I am finding it very hard not to have face-to-face contact."
Latest lockdown measures allow people to meet up with up to six people outside and at a 2m distance, some schools and non-essential businesses are reopening, and those who can't work from home are encouraged to go to work. But for people like Hannah, two months of lockdown with little mental health support have set her back in making progress with her OCD , which she's now facing a steeper uphill battle against.
Unique challenges
Hannah's OCD means she is afraid of contaminating people. But the government guidelines on hygiene more generally have made it worse.
"I was just so terrified," Hannah says. "What if I had coronavirus, what if I was going to give it to people without knowing? It was really just so much handwashing and I was taking my temperature around six to eight times a day just because I was so worried."
While in lockdown, she says she was being re-traumatised, doing what she worked on so hard not to do: staying at home all day, every day. Before, she was slowly getting to a place where she felt she could be part of the outside world without having panic attacks. Now, all that hard work is being reversed. "I find it really hard to cope with my mental health by being in my house," she says.
Mental health charity OCD Action has seen a large increase in support requests from people affected by the illness, whose anxieties are more focused on the pandemic.
"People with OCD have spent a lot of time trying to fight their intrusive thoughts about threats that might be invisible or imagined. Now that there is a real threat, they might feel like their fears are coming true," Olivia Bamber says, Communications Manager at OCD Action.
"Plus, their treatments had to be paused or continued over the phone, they have been cut off from friends and family which leaves them without a support network."
Growing need, less support available
Lockdown measures meant there was a greater need for mental health support. Avon and Wiltshire Partnership Trust, local NHS mental health provider, has responded to this need by launching a 24-hour helpline for mental health support.
But for those who previously relied on face-to-face mental health support felt they were – quite literally – left to their own devices. Support workers cannot do much but have their regular check-ups over the phone and mental health charities have had to relocate their support groups online to the internet. 
Hannah used to have three to four hours of mental health support a week, consisting of appointments and therapy. A support worker would also come by six hours a week to check in with her and help her with day-to-day life. Now, all they can do is call in every now and then to see if Hannah is alright.
"Where service users are unable to use these platforms or the service isn't available, our providers are signposting to other appropriate support through alternate services and/or resources. This is limited to a small number of patients, who will be re-engaged with a face-to-face setting as soon as it is safe to do so," a spokesperson for the Bristol, North Somerset and South Gloucestershire Clinical Commissioning Group said in a statement.
"It's difficult, because I do appreciate it and I know it's all they can do at the moment, "Hannah admits. "But the whole reason why I have support workers is because of social isolation. I think if there is face-to-face contact you say more; and they can read into it more, asking the right questions."
Now, Hannah says she has now completely cut off contact to her mental health support team, after they performed an unannounced house visit, which Hannah says, "didn't go very well". She now relies on weekly calls she gets from charities like, for example the Help Hub, which offers free 20-minute consultations with therapists.
"It has really helped to have a weekly call," she says. "It feels like somebody cares enough to regularly check in with me. It also helps me have some sort of structure."
Reliance on charities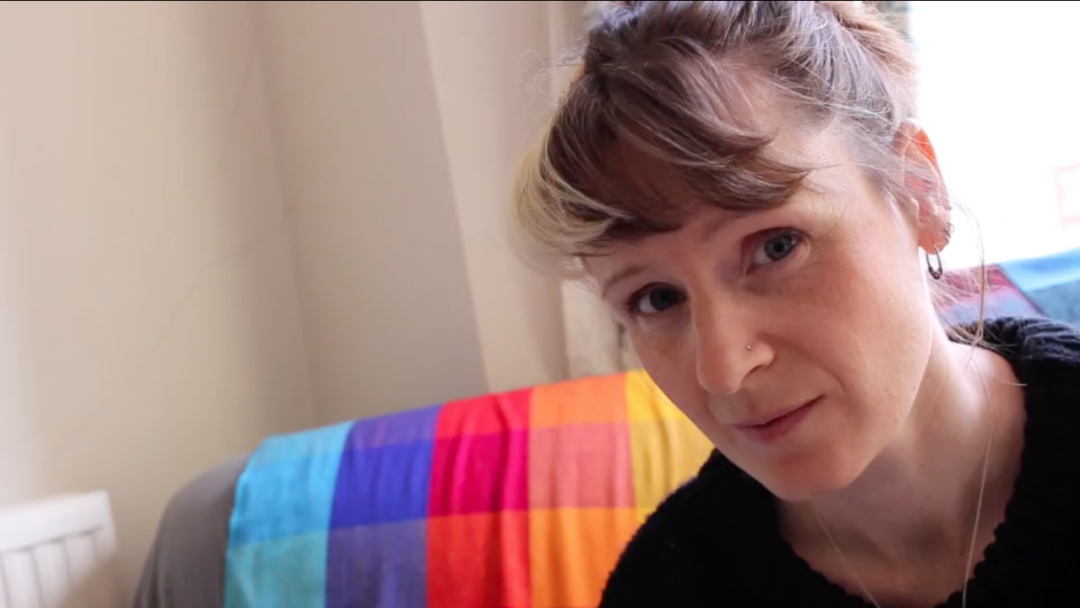 There are currently few support groups, which is a gap that local mental health charities are trying to fill. Referrals to the NHS' psychological therapy services – for mental health conditions like depression, anxiety and Post-Traumatic Stress Disorder – have more than halved in May, with now 1,150 compared to 2,484 in February, according to figures from Vita Health, the NHS' short-term psychological therapy service shared by the local CCG.
At the same time, referrals to mental health charities are going up. "We have had a big increase in people joining as new members – approximately three times what we would normally receive, which we think is testament to people's need right now for support," Tara Robinson says, Service Manager at Changes Bristol.
Changes Bristol is a mental health charity which offers online support groups – some of which Hannah relies on heavily. The charity runs seven groups a week, and offers a phone befriending service, where service users get to call each other and offer support.
"We would like to remind people that the NHS is still here for you", a spokesperson for the local CCG says, adding that mental health services are adapting and continue to help people through the public health emergency.
Hannah has a long way ahead of her. She's now preparing for a more relaxed lockdown and for it to slowly fade out. "It will be the hardest thing I've had to do since I was diagnosed with OCD. But I'm sure it will get better."
*Name has been changed