Dominic Vickars was just 25 when he died while at Cygnet Hospital Kewstoke in Weston-super-Mare, a private hospital part-funded by the NHS. Using evidence from the inquest and accounts from his family, we tell the story of how he was let down.
Chapters
Read time: 14 minutes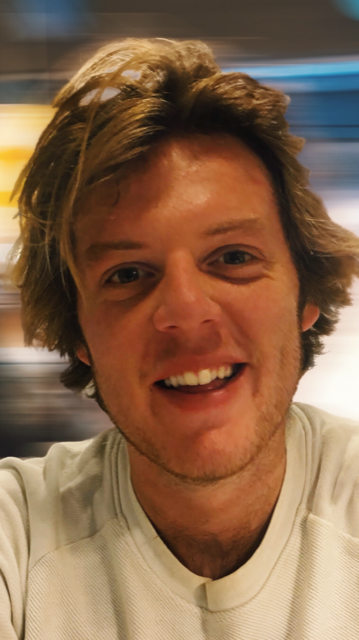 A young man who killed himself while an inpatient at a privately-run mental health hospital was failed in multiple ways by those in charge of his care, the Cable can reveal.
A jury at Avon Coroner's Court concluded that Cygnet Hospital Kewstoke, in Weston-super-Mare, did not sufficiently protect Dominic Vickars, who was just 25, in the lead-up to his death.
Dom's mother Merryn Sorrell says her son's death in June 2019 was avoidable. Dom had been diagnosed with schizophrenia and was placed at Cygnet Hospital Kewstoke for intensive support because his mental health had deteriorated and he had tried to take his own life a number of times. But she says the unit in Somerset did not provide the safe, therapeutic environment he needed.
She also told the Cable about her family's ordeal visiting Dom, nearly 100 miles away from home in Devon, because there weren't any beds available locally. The Cable has learnt that medical negligence solicitors at Attwaters Jameson Hill will be pursuing a civil case against Cygnet Health Care on behalf of Dom's family.
This is part of a wider story of large private healthcare firms filling the gaps left by NHS provision, as the number of NHS beds has fallen over the last 10 years, and community services haven't been given sufficient funding to pick up the slack.
Cygnet is one the largest private mental health providers in the UK – running more than 2,800 beds across 140 units at the cost of more than £100 million to the NHS – but its services have been repeatedly called into question.
At Kewstoke last year alone, two members of staff were suspended and investigated by police after allegations they abused a patient, while a patient was was assaulted by another amid criticisms of staff shortages, and another woman from Bristol says she was left "terrified" as two male nurses allegedly dragged her down a corridor and slammed her into a door.
The standard of care matters for people in Bristol, because Kewstoke was the private inpatient unit most used last year by Avon and Wiltshire Mental Health Partnership (AWP), the local mental health provider for Bristol and surrounding areas, when local NHS beds weren't available.
Nationally, Cygnet has been beset by other cases of neglect, inadequate care and abuse. In May 2019, BBC Panorama uncovered widespread abuse of patients at a unit for adults with learning disabilities in County Durham. This scandal prompted a wider review of Cygnet's services by regulator the Care Quality Commission (CQC), which recently found systemic problems with Cygnet's management that was sometimes leading to poor standards of care. Nine Cygnet units have been placed in special measures or shut down in the last few years.
Based on evidence from the inquest into Dom's death, the Cable can reveal that:
A consultant psychiatrist did not record any assessment of Dom during his entire time at Kewstoke.
Despite being reported as being at a significantly high suicide risk on the day before his attempt, Dom's observation level on the ward remained at the minimum level.
A ward doctor accepted in court that Dom's level of risk should have been upgraded.
Cygnet failed to produce any paperwork showing whether Dom had been checked every 15 minutes on the day of his suicide attempt, as had been decided based on his high risk.
The nurse in charge told the inquest that "the ward was in chaos" on the day of Dom's suicide attempt.
Dom's shoelaces were not removed, despite his high suicide risk.
The jury identified a number of failings, including issues with risk assessments and paperwork, "a lack of prompt action to assess his depressive symptoms", and an "insufficient response" to the concerns repeatedly raised by Dom's family.
We examine evidence from the inquest into Dom's death, and trace how a sensitive, gentle and fun-loving young man was affected by depression, isolation and substandard care. Dom's safety was entrusted with Cygnet, but could his death have been avoided?
'It was so nice to see the real person coming back'
"He came back that evening almost as if he had no emotional connection with me whatsoever, and he was obsessed with the fact that because two of his brothers weren't there I had murdered them and he was really suspicious of me."
Sitting in her car a few weeks after the inquest, Dom's mother Merryn tells the Cable about his return to the UK from studying abroad. This difficult moment in 2017 was the first time Dom's family really saw how his mental health had deteriorated and that he needed help. But how did it get to this point and how would Dom end up on the North Somerset coast two years later, miles away from his family?
"In an ideal world Dom would have liked to have stayed a child," his mum says. "He questioned himself, life, the universe, everything. I think he never really found out who it was he wanted to be."
The second oldest of four brothers, Dom grew up in Oxfordshire. He struggled more at secondary school than primary, and had brief contact with local child and adolescent mental health services (CAMHS) to help with feelings of anxiety.
After his A-levels he went travelling, and his mum moved down to Brixham in Devon. He spent time in Nepal, Kathmandu, volunteered in an orphanage and went on a six-week self-guided walk to Everest's base camp, which was a big achievement for him.
He then moved to Prague to study. "First year was really good, really positive," his mum says, but he became unwell in his second year. "He went back to Prague and that was when the whole psychosis kicked in and he became very unwell."
In 2017, Dom dropped out of communication, and his flatmates contacted the family to say he was acting bizarrely. "My brother went out and found him in a real state, agitated, very suspicious of everybody and everything."
Dom's dad Simon Vickars also flew out to take him home. Merryn hoped her close relationship with him would help give stability, but instead this is when she felt a lack of emotional connection and saw Dom was suspicious of her.
She tried contacting mental health services but had no luck. "He was getting more and more worked up and trying to break into the room where I was trying to talk to people on the phone. His younger brother and his dad ended up sitting on him on the floor to just try and minimise the risk to himself and anybody else."
They called the police, who took Dom to Torbay Hospital. He was detained under the Mental Health Act (MHA) and spent four weeks at North Devon District Hospital in Barnstaple. This is the point he was diagnosed with schizophrenia – something Dom never accepted. When he was free to leave hospital, he agreed to stay as a voluntary patient and take the antipsychotic medication, Aripiprazole, he had been prescribed, but soon discharged himself.
"It was very difficult," his mum recounts. "He threw his medication away instantly. He didn't accept that he was ill in any way, didn't want to talk about it, he was still having conversations in his head."
Merryn describes how schizophrenia changed Dom's sensitive personality. "I think that his schizophrenia manifested in voices he recognised that challenged him to do things. He had always been quite passive and gentle, but the schizophrenia turned him around and he actually became quite aggressive. I think these voices were setting him challenges because some of the things he did were so totally out of character."
His family sorted him out a bedsit five miles up the coast in Paignton, and helped him with money and day-to-day chores. He was in regular contact with local NHS mental health teams throughout this period, but denied he was ill, rarely engaged with treatment, and would sometimes isolate himself.
After going missing over Christmas, an assessment with a psychiatrist was arranged and Dom was prescribed Aripiprazole again, which he accepted this time. "I was really surprised that he agreed to take it, which shows he was aware that stuff was really getting out of control."
"Almost as soon as he started taking that, he was a few steps closer to my Dom than he had been for a long time. I was so happy to see the real person coming back." The pair spent days together at National Trust properties. "All of a sudden, he was much more himself and was a pleasure."
"It was only a day after we'd been out somewhere that he took the overdose. I was shattered because everything had seemed to be going in the right direction." Dom had overdosed on his medication and called the emergency services. He was taken to hospital but was discharged the same day.
Just two days later, his mum visited his flat, which was spotless. "He said voices were telling him he had to get things sorted. The Aripiprazole had given him motivation." He'd repainted his bedroom.
"Within an hour of leaving him, he'd decided to drink the bleach, he knew his dad was coming later that evening. He and I were supposed to be going out a few days later."
"He told a psychiatrist he was feeling guilty about how he had been a bad member of the family and friend over the last two years. He also had guilt about things that hadn't happened – unreal memories."
The only mental health bed available was in Taunton, in a Cygnet hospital. He was admitted on 30 March 2019 as a voluntary patient because he accepted he needed help. "It was a huge step forward," his mum says.
He wasn't happy about being transferred away from his family, but was assured that he would move back to Devon as soon as a bed became available. But his mental health deteriorated and he was again detained under the MHA. After becoming more agitated and assaulting a fellow patient, he was prescribed an additional antipsychotic medication on top of Aripiprazole.
It was then decided that Dom was so ill that he needed more intensive care. The local option was an NHS-run unit in Exeter, but there were no beds available – as is often the case up and down the country. This meant that on 17 April, Dom moved – nearly 100 miles away from his family to Cygnet Hospital Kewstoke near Bristol.
Over two weeks this February at Avon Coroner's Court, a jury heard about the care provided by Cygnet in the run up to Dom's death a year ago, including witness testimony by more than a dozen Cygnet staff. The main question: Did Cygnet fail to adequately asses Dom's suicide risk and take enough action?
In April 2019, Dom was admitted to Nash Ward, a psychiatric intensive care unit (PICU), intended to care for people at high risk for short periods of time. On arrival an assessment was carried out. Nurse Michael Illet, described Dom as "calm, quiet and polite", adding that he "didn't seem to present any initial risk".
Dom was put on 15-minute observations when he first arrived. Observation levels – how often staff check on the patients to see how they're doing – are determined by the current level of risk. A week later, Dom's observation level was reduced to every 30 minutes and again on 21 May to hourly – the minimum level. How often Dom was being checked would prove important.
At the end of April, Dom's mother reported concerns that he wasn't taking his antipsychotic medication. She notified the ward of the same issue on 13 May, reporting that he was restless, rolling on the floor and banging his head on the wall. Merryn contacted the hospital on five occasions with concerns about Dom thinking about suicide. Simon Vickars, Dom's father, said Dom often spoke about suicidal thoughts.
On 16 May, Dom was referred for a psychological needs assessment. He had told doctors that he felt lonely in his head, like a husk, that the essence of him wasn't there and there wasn't any point in carrying on. Consultant psychiatrist Dr. Venkataramaiah decided at that point against prescribing antidepressant medication. It emerged during the inquest that he did not record any assessment of Dom during his entire time at Kewstoke.
The following week, Dom started his assessment with a psychologist Dr Ritter, who didn't have particular concerns at this point, because he didn't come across as restless and denied having suicidal thoughts or urges to self-harm. "It seemed like he was being really open with his mum but wasn't telling the team," she told the jury.
But a few days later, Merryn contacted the ward again because Dom had told her he "didn't see a point going on". Despite this concern, Dom's level of observation didn't change. The next day, Dom denied having suicidal thoughts and spoke about plans for the future, saying he was looking forward to moving on to another PICU closer to home in Exeter. Originally the plan was for him to step down to an acute ward in Torbay, but in the end history repeated itself: there wasn't a bed available.
Dr Ritter tried seeing Dom again, but he was tearful and feeling homesick after a visit from his brother. Two days later, Dom said he didn't want to continue his assessment, but he had completed a questionnaire, which scored him highly on anxiety, and very high on dysthymia – which is similar to depression. He answered yes to the question on thinking about suicide.
Dr Ritter reported to the multidisciplinary team meeting that day "significantly high levels of dysthymia, which may indicate significant high suicidal risk". The decision was made to stop his unescorted leave and prescribe a low dosage of the antidepressant mirtazapine, but his observation level wasn't changed. A ward doctor Dr Okwonko said in court that his level of risk should have been upgraded to red.
There were no extra concerns about Dom that night, but before the end of the night shift, Kudzai Dodzo, a nurse who was on duty, completed the daily risk assessment and changed the observation level to 15 minutes as a "precautionary measure". Despite this change, the full paperwork wasn't completed and the risk generated by the system remained green. He told the court this was "unfortunate".
At the morning handover on 31 May, Dodzo mentioned the change to 15-minute observations to the day staff, some of whom were from an agency, including one who was on her first shift. Louise Cordino, a healthcare assistant, was delegated by the nurse in charge Gladys Mutaramutswa to organise observations. Cordino had been informed about the change to 15-minute observations at handover, but couldn't tell the court if this was carried out. This change was not checked by Mutaramutswa, who told the court: "The ward was in chaos on that day."
At 1:40pm that afternoon, Dom briefly spoke to the ward manager, Nkululeko Dube, in the corridor, asking him when he would move to Devon. Dube said this was a common conversation and he had no concerns.
Get emails about the next stories in this series and other Cable content
Dom was last seen alive just after this, going into his room. Cordino went looking for him 15 minutes later and couldn't open his door. With the help of another member of staff, she forced Dom's door open and found him. He had attempted to take his life by using his shoelaces as a ligature. First aid was administered, paramedics arrived and Dom was flown to Southmead Hospital where he died nearly a week later on 6 June.
There was no document provided to the court showing that Dom was on 15-minute observations, the only record was of hourly observations up until 1pm. The accounts from staff differ as to whether Dom was checked hourly or every 15 minutes, and not all the required paperwork was completed.
Beyond this confusion about whether or not Dom was checked every 15 minutes, as it had been recommended that morning at handover, the family's lawyer Sarah Edwards was critical of the lack of psychological input throughout his time as Kewstoke. She was also critical of the poor record-keeping, the fact that the risk assessments did not fully reflect Dom's risk of suicide, and that concerns reported by his mum Merryn were not acted on.
The family were also critical of the suicide-proofing, which meant Dom's shoelaces were not taken away. Cygnet argued it is impossible to eliminate risk, but Simon Vickars said in court: "The ligature policy needs to be looked at again. I do not accept that a pillowcase poses the same risk as long shoelaces. This is such a serious issue." He later told the Cable: "Dom was a kind, warm person, my best friend."
After two weeks of hearing evidence, the jury concluded that depression was a factor and there had been "a lack of prompt action to assess his depressive symptoms". They said the response to the concerns raised by Dom's family about him not taking medication, his low mood, and suicidal thoughts was "insufficient".
The jury described the daily risk assessment as "ineffective" without a long-term care plan, and said that neither a full risk assessment nor sufficient suicide-proofing was carried out even though Dom's high risk of suicide had been identified. They also found a lack of clarity on roles and responsibilities for ensuring paperwork was filled out.
"The evidence shows that there was a lack of clarity among staff regarding Dominic's level of observation on the day of the incident, and although we cannot conclusively say that this directly contributed to Dominic's death, it is a failure," the jury concluded.
Merryn, who raised concerns repeatedly, feels let down. "I told them how ill he was in Paignton and nobody believed me, I told them that he wasn't taking his medication when he was in Cygnet Taunton and I was right, I told them in Kewstoke that he was very depressed and suicidal and I was right," she says. "And each time people weren't listening, that's my biggest frustration.
"Dom needed psychology input to help him deal with all this guilt, unreal memories and the acceptance of his diagnosis," Merryn adds. "If that had been delivered, I do think the outcome could have been different."
Despite the damning verdict of the jury, the coroner decided against a report for prevention of future deaths because he was satisfied that the problems identified on Nash Ward were being addressed by Cygnet.
An internal investigation from August 2019 by an independent consultant psychiatrist made recommendations to address problems identified in Cygnet's care for Dom. The report found problems with identifying depressive symptoms, risk assessments, using family members as sources of information, restricting access to items that could be used for suicide, and care plans reflecting risk and being updated.
Barry O'Driscoll, Kewstoke's hospital manager, told the inquest that Cygnet accepted all the issues identified in the report, which were being addressed in an action plan. These actions were: to introduce a new scale to assess suicide risk and depression, a new training package on using paperwork, a live monitoring tool for senior management to assess risks daily, new ligature-proof windows, trialling door-top alarms, and introducing designated carer champions, who proactively involve families in conversations with ward staff.
After Dom's death was reported to the regulator, the Care Quality Commission (CQC), it carried out an unannounced inspection in July 2019 to focus on safety on Nash Ward. O'Driscoll said the inspection found no evidence to change Kewstoke's rating of Good from earlier that year.
The family and their lawyer weren't convinced by Cygnet's action plan, calling into question how its implementation would be scrutinised, but they also continued to raise concerns about record-keeping and the removal of items that could be used for suicide.
A spokesperson for Cygnet Hospital Kewstoke said: "We would like to express our deepest sympathies to Mr Vickars' family, and to all those affected by his loss one year ago.
"Following the coroner's report, we took a number of actions to examine and further enhance the effectiveness of service user care, treatment plans and our risk assessment processes.
"All actions have been fully embedded into our routines and we have introduced further changes, including additional staff training, that are making a tangible difference. It is now our policy to invite families on ward rounds whenever possible to enhance the methods of communication between families and treatment teams."
However, Cygnet Health Care as an organisation has been called into question by the CQC, who in January called for immediate action after identifying "serious concerns with Cygnet's governance and leadership", which was impacting on quality of care being provided to vulnerable people.
But this is not just about Cygnet, but the wider sector. As the coroner put it, "We can all agree that availability of mental health services is an issue." O'Driscoll said that bed availability was a national problem.
Merryn accepts that private companies are needed to provide extra beds, but says that the NHS should provide more of their own rather than having to pay for expensive private ones for long periods. Private beds should be "in exceptional circumstances rather than the norm".
Multiple failings were identified in Dom's care, which also matters for the dozens of people in Bristol and surrounding areas who are being placed at Kewstoke every year because there are no NHS beds available.
Beyond these failings, systematic problems were found with Cygnet's management and a number of their hospitals were shut down for neglect and abuse. And yet, it continues to carry out services worth hundreds of millions for the NHS as one of the largest private providers of mental health services. In 2018, Cygnet made an operating profit of £45 million, and gave it's highest paid director a pay rise of £432k as they took home a modest £920k.
I ask Merryn how she feels about the outcome of the inquest. "Pretty blank, to be honest. The inquest was a trauma, an ordeal that we had to go through."
"It doesn't resolve any of the anger, frustration and grief that I'm going to have for the rest of my life. I've got to come to terms with that myself."
If you're in crisis and need immediate support, please call 111 or call the Samaritans for free on 116 123.
Additional reporting by Fatima Hudoon.

Do you have experience of any of these issues? Contact us in strict confidence to help us tell more stories about private mental health services in Bristol.