Dominic Vickars was just 25 when he died while at Cygnet Hospital Kewstoke in Weston-super-Mare, a private hospital part-funded by the NHS. Using evidence from the inquest and accounts from his family, we tell the story of how he was let down.
Chapters
Read time: 14 minutes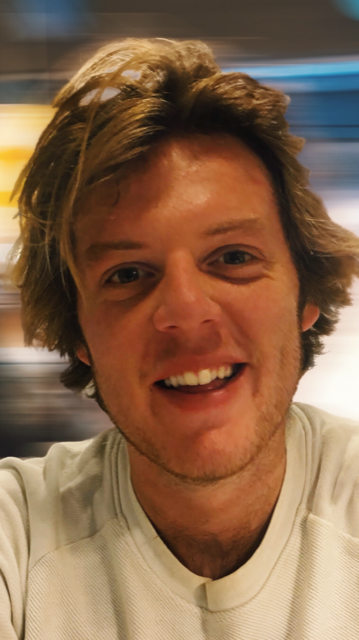 A young man who killed himself while an inpatient at a privately-run mental health hospital was failed in multiple ways by those in charge of his care, the Cable can reveal.
A jury at Avon Coroner's Court concluded that Cygnet Hospital Kewstoke, in Weston-super-Mare, did not sufficiently protect Dominic Vickars, who was just 25, in the lead-up to his death.
Dom's mother Merryn Sorrell says her son's death in June 2019 was avoidable. Dom had been diagnosed with schizophrenia and was placed at Cygnet Hospital Kewstoke for intensive support because his mental health had deteriorated and he had tried to take his own life a number of times. But she says the unit in Somerset did not provide the safe, therapeutic environment he needed.
She also told the Cable about her family's ordeal visiting Dom, nearly 100 miles away from home in Devon, because there weren't any beds available locally. The Cable has learnt that medical negligence solicitors at Attwaters Jameson Hill will be pursuing a civil case against Cygnet Health Care on behalf of Dom's family.
This is part of a wider story of large private healthcare firms filling the gaps left by NHS provision, as the number of NHS beds has fallen over the last 10 years, and community services haven't been given sufficient funding to pick up the slack.
Cygnet is one the largest private mental health providers in the UK – running more than 2,800 beds across 140 units at the cost of more than £100 million to the NHS – but its services have been repeatedly called into question.
At Kewstoke last year alone, two members of staff were suspended and investigated by police after allegations they abused a patient, while a patient was was assaulted by another amid criticisms of staff shortages, and another woman from Bristol says she was left "terrified" as two male nurses allegedly dragged her down a corridor and slammed her into a door.
The standard of care matters for people in Bristol, because Kewstoke was the private inpatient unit most used last year by Avon and Wiltshire Mental Health Partnership (AWP), the local mental health provider for Bristol and surrounding areas, when local NHS beds weren't available.
Nationally, Cygnet has been beset by other cases of neglect, inadequate care and abuse. In May 2019, BBC Panorama uncovered widespread abuse of patients at a unit for adults with learning disabilities in County Durham. This scandal prompted a wider review of Cygnet's services by regulator the Care Quality Commission (CQC), which recently found systemic problems with Cygnet's management that was sometimes leading to poor standards of care. Nine Cygnet units have been placed in special measures or shut down in the last few years.
Based on evidence from the inquest into Dom's death, the Cable can reveal that:
A consultant psychiatrist did not record any assessment of Dom during his entire time at Kewstoke.
Despite being reported as being at a significantly high suicide risk on the day before his attempt, Dom's observation level on the ward remained at the minimum level.
A ward doctor accepted in court that Dom's level of risk should have been upgraded.
Cygnet failed to produce any paperwork showing whether Dom had been checked every 15 minutes on the day of his suicide attempt, as had been decided based on his high risk.
The nurse in charge told the inquest that "the ward was in chaos" on the day of Dom's suicide attempt.
Dom's shoelaces were not removed, despite his high suicide risk.
The jury identified a number of failings, including issues with risk assessments and paperwork, "a lack of prompt action to assess his depressive symptoms", and an "insufficient response" to the concerns repeatedly raised by Dom's family.
We examine evidence from the inquest into Dom's death, and trace how a sensitive, gentle and fun-loving young man was affected by depression, isolation and substandard care. Dom's safety was entrusted with Cygnet, but could his death have been avoided?