Watch: The Kneel at the Black Lives Matter protest in Bristol 2020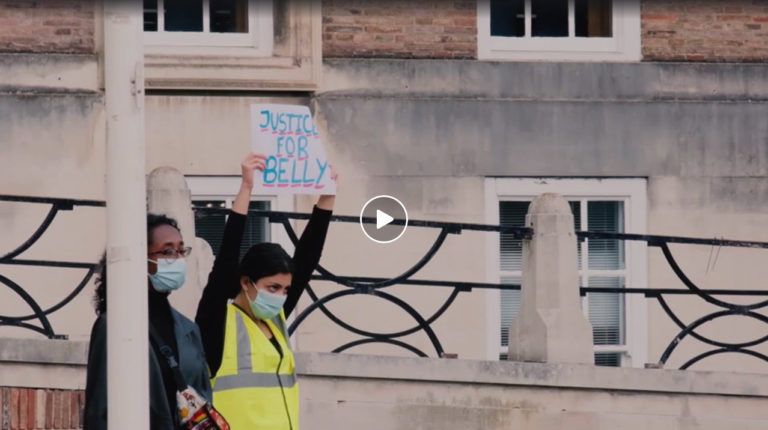 Video by Olumedia
Comments
Related content
Turning down an MBE? 'It was one of the quickest decisions of my life': Interview with author Nikesh Shukla
Award-winning Bristol-based writer Nikesh Shukla talks refusing an MBE, going from rapper to writer and returning to community activism.
'Colston 4' to stand trial at Bristol Crown Court on 13 December
The protestors have pleaded not guilty and their lawyers say they will 'fight these criminal charges vigorously'.
'We should decide what happens to Bristol's statues, not Westminster'
Ahead of the trial of the 'Colston 4', we spoke to Bristol University law professor Antonia Layard about the thorny legal issues surrounding statue protection, and why the legislation around statues needs to change.
'Not guilty' plead the Colston 4
The case will be heard in Bristol Crown Court on 8 February.
Listen: Bristol Unpacked with Delroy Hibbert
Delroy Hibbert is a Black Lives Matter backer. But he also attended the 'All Lives Matter' demonstration in Bristol the week after Colston fell.
Listen: Bristol Unpacked with Cleo Lake
Season 1, Episode 1: Founding member of Countering Colston, Green party city councillor and former Lord Mayor, Cleo Lake has a lot to say on the big questions of politics, race, history and the future of Bristol and beyond.