Watch: Early doors – A story of the pubs reopening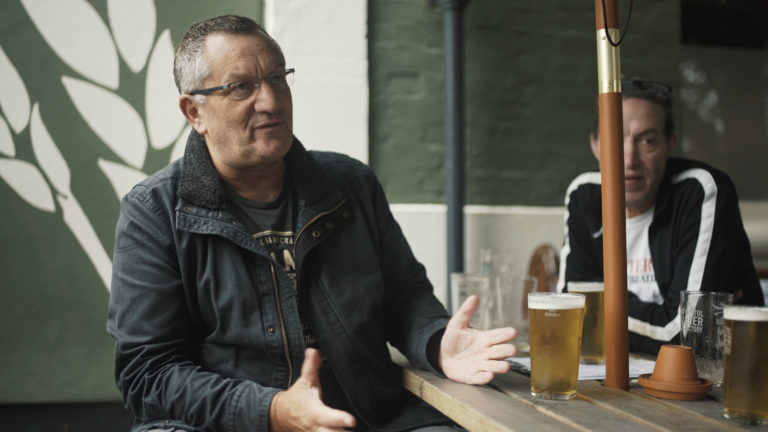 Video not working? Watch it here
Comments
Related content
Campaigners seek new community asset listing for pub with hidden cinema in bid to stop flats plan
Save Redfield Cinema group members say they're throwing the 'kitchen sink' at blocking redevelopment plans for St George's Hall, as they urge locals to object and present alternative proposals.
This week in Bristol: Channel 4 u-turn a 'victory' for Bristol
The government's u-turn on Channel 4 privatisation indicates more jobs to come to its Bristol hub, and good news for the city's creative sector as a whole.
'I can't die, I've not made my solo album': Holysseus Fly on overcoming cancer and looking forward
The Bristol singer-songwriter and Ishmael Ensemble member discusses overcoming breast cancer at just 25 and launching her career as a solo artist.
Grove: 'Impending doom definitely plagues my mind, but I've sought out the tools to deal with that'
Following an explosive first festival season, Bristol-based producer and vocalist Grove sits down with the Cable to talk punk, power and vulnerability.
Bristol venues brace for another challenging winter in face of energy and cost of living crises
Independent businesses are being hammered by rising energy bills as cost of living rises force customers tighten their purse strings.
Bristol goes to the ball
Ballroom culture, which Bristol photographer Darren Shepherd describes as 'the personification of queer resilience and queer joy', has been enjoying a resurgence in our city.