The Bristol property secretly owned by the controversial governor of the Bank of Lebanon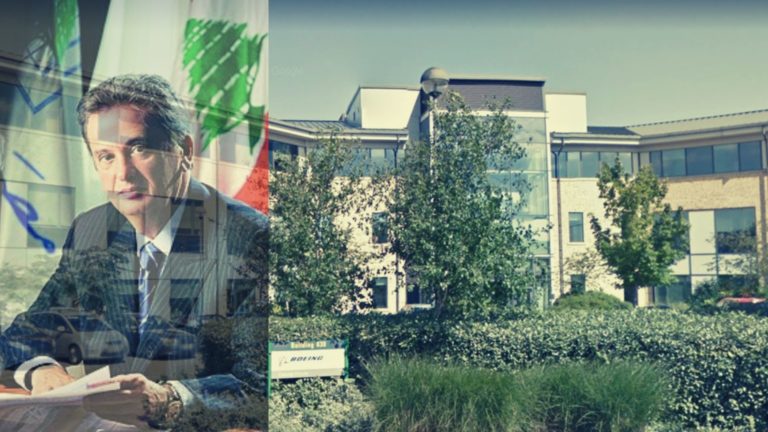 In the wake of the devastating blast in Beirut and as Lebanese people rally against government corruption, Riad Salame, the governor of the bank of Lebanon, has been blamed by many for his handling of the country's financial crisis.
Now an investigation by the Organised Crime and Corruption Reporting Project (OCCRP) and its Lebanese partner Daraj.com has revealed that offshore companies owned by the governor invested in overseas assets worth over £75.5 million, including a large office building in Bristol, home to Boeing Defence UK.
630 Bristol Business Park in Stoke Gifford was bought in 2013 for £10.5 million by Fulwood Invest, a company registered in the tax haven of Luxembourg. Until recently, company documents only showed that the son of the Governor, Nady Salame, and his nephew, Marwan Issa El Khoury, directed the company.
But in 2019, the list of beneficial owners of Luxembourg companies was released to comply with EU transparency regulations. With the shroud of secrecy lifted, Fulwood Invest and several other investment companies are now known to be owned by Riad Salame.
While the wealthy governor of the cash-strapped country encouraged others to invest in Lebanon, he had lavishly invested abroad.
In July 2020, the governor was formally accused by a group of Lebanese lawyers of embezzling central bank assets and mismanaging public funds. A judge ordered a protective freeze on Salame's assets, including his properties, ahead of a hearing this October.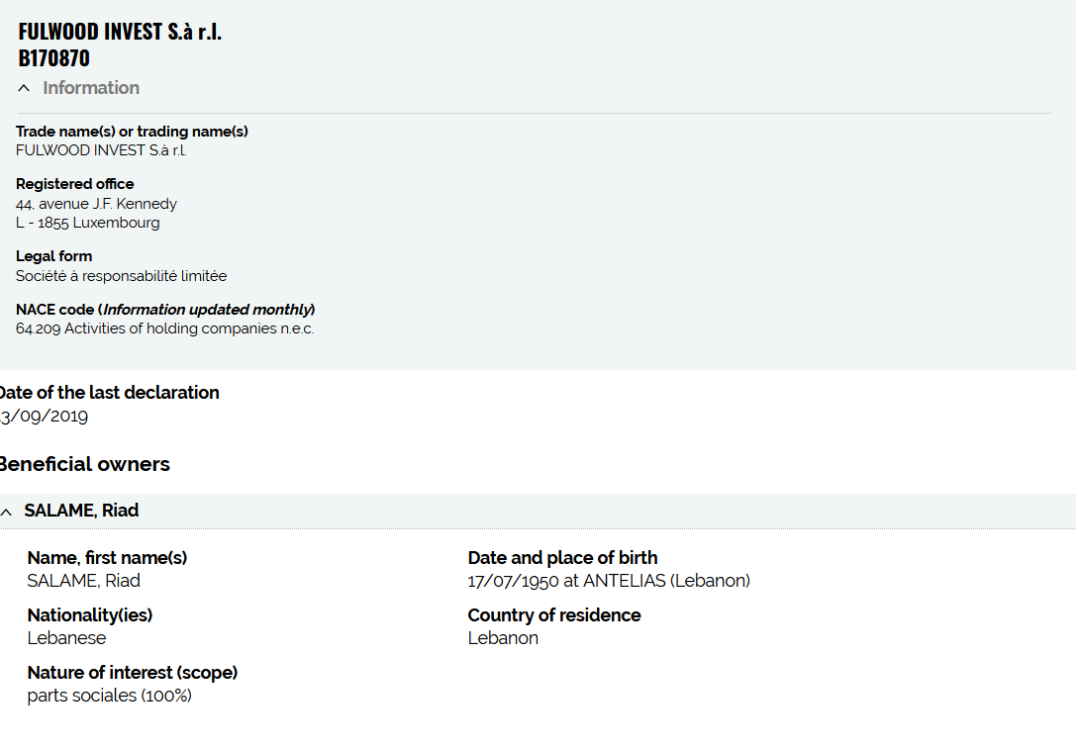 Bristol Offshore
Far from just plush London townhouses and offices being scooped up by offshore companies, residential and commercial properties across the UK have also been bought, as previously reported by the Cable.
A total of 721 properties are owned by overseas companies in Bristol. Many, but not all, of these are registered to secretive jurisdictions and tax havens. As well as being a vehicle for tax avoidance and washing dirty money, the influx of investment in property from overseas companies can also inflate local property markets. And although registered offshore, the owners of these properties can be UK-based.
These jurisdictions often offer clients secrecy and schemes that allow income and profits to be rerouted from one place to another for tax avoidance purposes.
Salame's 33,000 sq. ft office in north Bristol is leased to aerospace and weapons manufacturer, Thales, and under-let to Boeing Defence UK which engineers military aircrafts.
Over recent years, the governor's son and nephew invested more than £30.8 million in UK commercial property through Fulwood Invest, the OCCRP found. They bought Fulwood House, an office building in central London for £5.9 million, a seven-story commercial property in Leeds for just over £10 million, and an office block in Birmingham for £5.45 million.
Steve Goodrich, senior research manager at Transparency International, told the Cable: "The UK is a hot destination for dirty money, with suspect wealth invested in high-end real estate from Surrey to the South West and Scotland."
"Turning a blind eye to illicit investments is to allow corruption onto your doorstep. The UK must increase its efforts to clamp down on corrupt wealth," he added.
"Opaque legal entities enable corrupt individuals to steal millions, sometimes billions, of public funds with relative impunity – money that should be spent on healthcare, education and other essential services. Ending corporate secrecy is crucial to tackling abuses of power and major barriers to global development."
Riad Salame told the OCCRP he had broken no laws and amassed "significant private wealth" before he joined the central bank in 1993, and that "nothing prevents me from investing it".