Feature image: Matt Woodman
Since being identified by an organised crime group (OCG) as a police 'snitch', John Atherton* has endured death threats and attempts to attack him. On one occasion a gangland enforcer warned him he faced being "chopped up".
Now, Avon and Somerset Police are investigating whether John was unlawfully used as an unregistered informant, and if police failings compromised his identity or jeopardised his safety.
"I know at some point I'm going to be hurt – and I'll hold Avon and Somerset Police responsible," John tells the Cable, 10 years on from when he began trading information with detectives.
The force will neither confirm nor deny any details of the inquiry. But, pieced together from police documents, text messages and taped conversations, John's story offers a compelling window onto how one man put his safety at risk in order to provide intelligence on organised crime –and raises worrying questions around how unscrupulous police work may have put the value of that evidence in doubt.
The insider
There are many reasons why people become police informants. Criminals talk to escape charges; loose-lipped associates chase cash; rivals undermine their competition; some people are blackmailed.
John, a delivery driver, grew up in the same area as men who climbed the ranks of a major crime family in Bristol, and fed the city's drug habit. When John went clubbing he'd brush shoulders with the old crowd – he had the right swagger, the gift of the gab, and was a likeable guy. He caught the attention of an Avon and Somerset Police source handling team, who invited him for an introduction at Clifton Down station in 2010.
By playing on his professional ambitions, paying him, and massaging his ego, the police plied him for intelligence. "They showed me pictures of [redacted name of gang boss]," John tells the Cable. "I said, 'Listen, I'm a town boy. I might say hello to a lot of people, but it doesn't mean I'm involved,'" he says.
'Phil', as he called himself, became his handler – an officer who recruits and manages informants to gain intelligence. John apparently had aspirations of joining the National Crime Agency.
Town boy or not, Phil and his source handling team tasked John with surveillance. "They got me to get people's phone numbers, registration plates." He was encouraged to take selfies at nightclubs with camera-shy gang enforcers, and to get close to relatives of the crime family.
Wary of being an official 'grass', John refused to sign any paperwork. But what he didn't know was that his signature wasn't needed. In dealing with Phil, John had already become a Covert Human Intelligence Source, or CHIS, as authorised by a senior officer or 'source controller'.
After a couple of years, John became jaded and afraid, and no longer wanted to provide information, he says. He wanted out. "They kept pressuring me, harassing me. I said, 'I can't handle this, stop.' I said, 'What the fuck are you trying to do, getting me involved with these people?'"
John lost touch with Phil and the source handler team around 2013. But a police officer from a different unit wouldn't let him slip away so easily.

Unlawful evidence?
John first met Mike** when he was a young beat officer who patrolled his neighbourhood. Over time they struck up an amicable relationship. Years later, Mike moved to a police unit specialising in organised crime, and unlike Phil, he persisted in contacting John.
As a delivery driver, John could cruise around Bristol without attracting too much attention. Mike, he says, would get into his marked delivery van in plain clothes, sometimes with colleagues and often unannounced. At Mike's instruction, they would follow vehicles and monitor people in the city, John claims.
Payments were always in cash and ranged from £50 to £100 – less than the days when he worked with Phil. It is unclear if they were properly accounted. "They said it was for petrol," says John: "Once they gave me slightly more, we followed someone, we crossed the bridge to Wales."

Dated texts seen by the Cable show that Mike messaged John for information in 2017 and 2018, at times divulging sensitive information about suspects. They had candid and at times friendly exchanges, with John occasionally supplying information unprompted. Mike asked about businesses he suspected were criminal fronts, details of gang members, including their street names and who drove certain vehicles.
Only authorised informants should be tasked with surveillance, according to national police guidance. A taped meeting with an officer from the police's professional standards department (PSD) during a subsequent inquiry revealed that John had not been registered during this period.
If John had been unlawfully tasked to help with investigations, the integrity of evidence used in prosecutions could be undermined, according to Home Office guidance. The PSD officer later confided to John: "If that relationship was unlawful, it would make that intelligence unlawful, which would make that arrest unlawful."
John would later supply intelligence triggering an arrest which potentially compromised his safety.
Informant or not
A golden rule of running informants is separating the handling from the operational work. And for good reasons: to protect sources' safety and to prevent corruption. In theory, handlers gather intelligence, manage sources and their safety, and detectives are advised how to use that intelligence without jeopardising the source.
The precise details of the following events remain unclear. But John tipped off Mike about a crime taking place. It appears that Mike quickly acted on the intelligence, alerting a colleague who then made arrests. Had this rapid response, and their regular contact, exposed John?
In the following weeks, John was called into Kenneth Steele House police station on Feeder Road for a meeting. Detectives warned John of a credible threat to life. They had reportedly foiled a plot by OCG enforcers to attack him for being a suspected 'snitch'.
"They told me to lay low for a few weeks – panic alarms will be fitted, safeguard alarms around the neck will be provided… and then [we] will provide a safe house if need be." None of this was done, John says.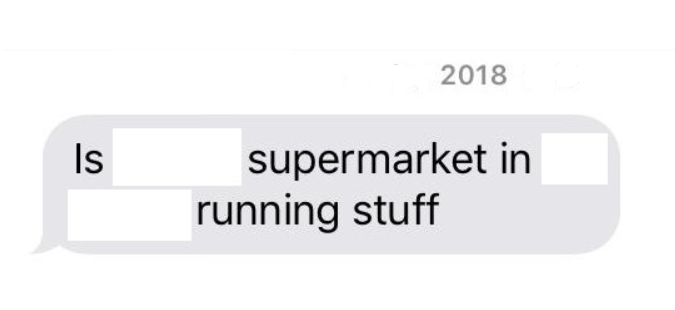 On the condition of anonymity, an Avon and Somerset employee confirmed that some protective measures were put in place. It is unclear what these were, but John remained unsatisfied.
To protect the identity of John, the specifics of the following events cannot be described. But a month after being called into Kenneth Steele House, OCG members again accused John of being a 'snitch', triggering an incident. Could police intervention have prevented the chaos?
Bent or broken?
John was told by police that his contact with Mike had to end. He lodged complaints with the force claiming he had been unlawfully run, and that it had failed to protect him and those around him – and an internal review commenced.
"We're now basically saying that's not an OK relationship to have. It does put you at risk… That arrangement must cease," a counter corruption officer acknowledged, unaware the call was being recorded. John's intelligence had resulted in "lots of positive outcomes for the police", she added. "But things have changed."
A PSD officer investigated whether John was an unregistered informant, run by a policeman keen on furthering his career, without due care. It became evident during the inquiry that John hadn't been a registered informant for at least five years after he parted ways with Phil – a period in which he had numerous exchanges with Mike.
Pushed for his take on the ongoing inquiry, the PSD investigator told John he had been dealt with unusually and that there were "lessons to be learned in terms of managing an individual like you, who is helpful to the police, needs protection, and how that works, without breaching the legislation".
"I think there are options whereby your relationship [with Mike] could have been akin to that of a CHIS, it might have bent the guidance but not broken it," he added. CHIS or not, John's safety was, and is, the responsibility of Avon and Somerset Police.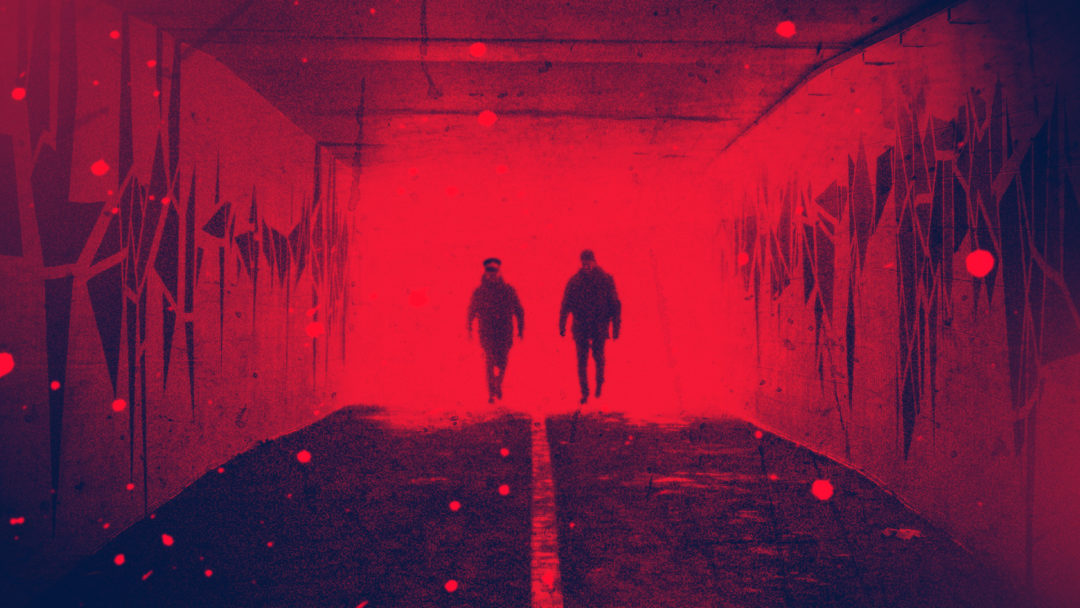 Source safety is public safety
In 2019, while PSD investigations were underway, John got a call from someone he hadn't spoken with in years. It was Phil.
"We've got a new boss if you like. And they would like to meet you, not to do what we did in the past, but just to have the opportunity to talk through with you, for the learning side of it," Phil said over the line.
Phil said the blurring of handling and operational work wouldn't have happened under his watch, as it apparently had under Mike. "Suddenly you're not working with us and it's happened… [We want to] understand what it is that went wrong for you and what we did wrong essentially," Phil stressed.
Unnerved by the call out of the blue, John didn't meet Phil. The police's inquiry continues, as do the threats. "I've had two attempts on my life, threats to kill, and still to this day [the police] haven't taken statements," John claims.
In spring 2020, John encountered a member of the OCG and police failed to respond to his 999 call. He was left unscathed but in a taped phone recording, a police call handler later apologised for not dispatching police to the scene: "We really should have got out there… It was a call handling failure."
A spokesperson for Avon and Somerset Police confirmed to the Cable that the force had received a number of complaints, some of which are still under investigation, and that no disciplinary action had been taken.
"We neither confirm nor deny any specific details relating to informants," the spokesperson said.
"If complaints are made about the conduct of officers we'd like to reassure the public that they'll always be fully investigated and appropriate action will be taken. We'd encourage anyone making a formal complaint to include as much information as possible to help with our assessment and any subsequent inquiry.
"In general terms, the use of informants to assist in investigations is a resource used by law enforcement agencies across the country to defend and protect the public. The intelligence provided helps to prevent and solve the most serious of crimes and is vital in bringing offenders to justice through the courts."
*John Atherton is a pseudonym, the name given him by his police source handler
**Mike is a pseudonym
Have you got information? Contact this journalist in confidence: alonaviram@protonmail.com