Listen: Bristol Unpacked with Extinction Rebellion activist Chloe Naldrett, on getting arrested and where next for XR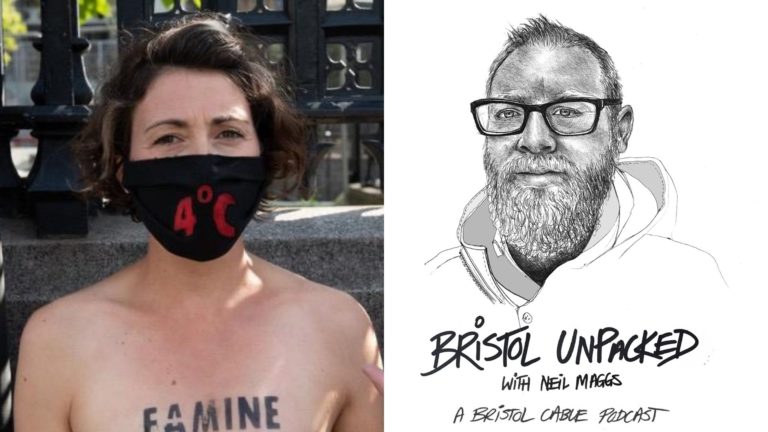 Public concern about climate change is at an all time high. Yet we are still hurtling towards, and seeing the beginnings of, an unimaginable crisis. Among those standing in the way is Chloe Naldrett and Extinction Rebellion, sometimes naked sometimes not. Though criticised as extremists and criminals by some, and dismissed as naïve and counterproductive by others, XR has attracted huge support and continues to make waves.
Neil talks with Chloe, an active Bristol member, on where the movement goes next, how to diversify from its white middle class base, controversial tactics and why doing nothing is not an option.
Subscribe to the Cable newsletter below and on Spotify and Apple Podcasts to get the latest from Bristol Unpacked.