"In some ways, I regret having her admitted," says Sarah*, reflecting on her daughter's recent experience at Brunel ward at the Priory Hospital Bristol. Now, the Cable can reveal that the privately-run ward for children with acute mental health illness has closed.
This comes just two months after the Priory shut down their other ward for children, Banksy ward, the only of its kind in the south west. The story behind the closure was revealed by a Cable investigation last week. Now, the closure of Brunel ward means that, while Bristol's NHS unit for young people is shut for refurbishment, there are currently no residential mental health beds available for children in the city.
Following the Cable's reporting, local MP Darren Jones has written to regulator the Care Quality Commission (CQC) to express his concern and request an urgent update. NHS England are carrying out a review into Children and Adolescent Mental Health Services (CAMHS) across the south west.
Charities and the Royal College of Psychiatrists have told the Cable about the impact the closures will have on local mental health services in the context of a sector struggling to meet high demand.
In July, the Priory Group decided with NHS England that they could not staff Banksy ward in the long term. Then in August, staff were told Brunel ward was also to close for the same reason, meaning six patients had to be transferred elsewhere.
Separately, the Cable understands there was a serious incident where a patient overdosed on their medication, leaving them in an induced coma for almost a week in hospital, shortly before the closure of Brunel. The Priory Group did not answer questions on this incident but said any concerns about patient safety are fully investigated and reported to external agencies.
While the ward was closing down, Sarah told the Cable about serious concerns her family had about the quality of care and safeguarding during her daughter's time there.
The Priory Hospital Bristol was rated as Good by the CQC in January 2019. The CQC recently inspected Brunel ward and a report will be published in the next few weeks.
Not the only ward
The Priory Group, which has been put up for sale by US healthcare giant Acadia, is the UK's largest private mental health provider, and receives hundreds of millions of pounds from the NHS. In the last 18 months, three separate Priory hospitals or wards in England for children have closed down after being rated inadequate by the CQC. Each time, the Priory has blamed a national shortage of qualified staff, which is a well known problem in the sector.
Last week, the Cable's six-month investigation revealed that before Banksy ward closed down, problems went back over a year, including struggles to keep permanent staff, regular incidents of self-harm and violent attacks on staff by patients.
Responding to the Cable's findings, Deborah Coles, director of INQUEST, criticised the privatisation of the mental health system. She said: "Findings of poor care and management at the Priory Hospital in Bristol is appalling but regretfully not surprising.
"The Priory Group have been previously exposed for criminally inadequate standards by the Health and Safety Executive, which led to the death of 14-year-old Amy El-Keria in their care."
"Now they are pulling the plug on their services resulting in a local children's mental health system in crisis. What is needed is proper investment in specialist and therapeutic NHS services to start to redress the historic neglect of children's mental health services."
'It was such a traumatic experience'
"It was heartbreaking not being able to visit our very poorly child." Sarah's daughter was admitted to Brunel ward while visiting restrictions were in place because of Covid-19.
"The communication wasn't great, we had to initiate it," she said. "It's something we raised over and over. In the first few weeks, we had very minimal communication and it was such a traumatic experience. We were quite worried about the physical care she was receiving."
When Sarah complained about these issues, she eventually received an apology from the hospital director about her daughter's admission and poor communication.
She also complained when her daughter hadn't had a drink for 24 hours. A nurse wasn't sure how much she'd had to drink because it wasn't clear from the records. "I was pretty horrified that they didn't record her intake in milliliters. They didn't know," Sarah said. The Priory apologised, saying it was unacceptable that there wasn't a clear record.
The family raised a number of safeguarding concerns, including staff using personal mobile phones while on duty, and the camera being turned off in her room without consultation with the family or any documentation.
Sarah asked NHS England to do a review of her daughter's care. "They said another unit wouldn't offer much else in terms of the package of care. But they did share some of our concerns.
"It wasn't about individual staff," she said. "There were some really good, motivated people, it all just felt a bit chaotic in terms of the organisation. I don't have any malice towards individuals, it felt more like an organisation that didn't have very strong protocols in place, they just weren't really equipped to deliver the service they were meant to be. There weren't enough consistent staff, I think that was a big part of the problem."
Parents were informed that the ward could be closing down over the space of a couple of months, but then the Priory said patients had to be transferred to new care facilities in just over a week. Sarah's daughter has now been transferred to an NHS ward outside of Bristol.
The Priory Group said they had worked hard to facilitate family contact while ensuring the safety of patients during the pandemic, that their care records are regularly audited, and that any safeguarding concerns are reported to external agencies and action is taken if appropriate. They confirmed that it is against hospital policy for staff to use personal mobile phones while on duty, and that there are strict protocols around camera use. They added that any concerns raised are investigated and dealt with as quickly as possible.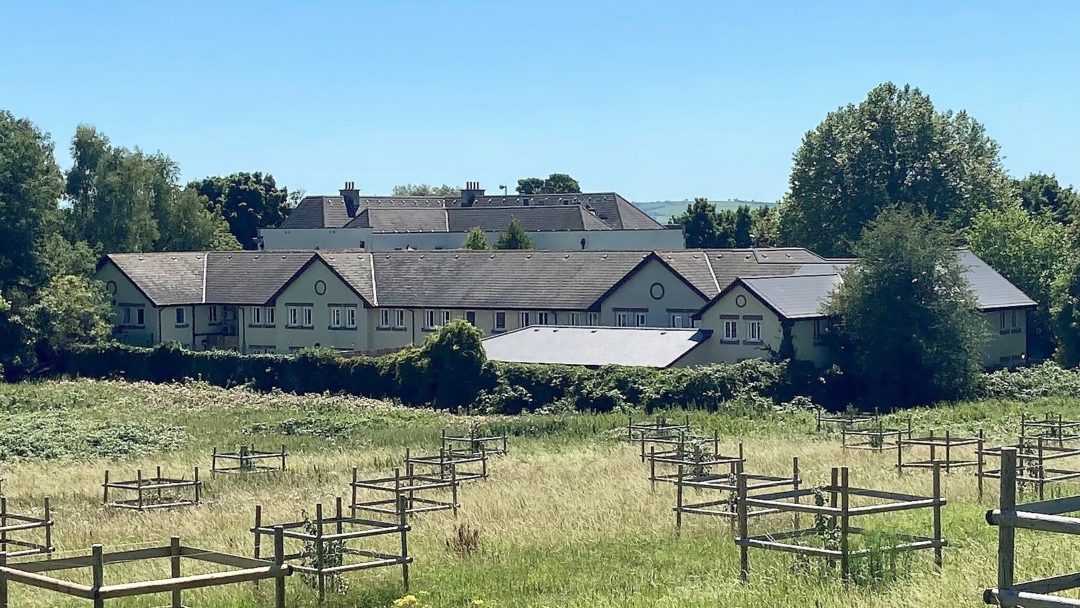 Local bed shortages
The only remaining CAMHS beds in Bristol are at the Riverside Unit at Blackberry Hill Hospital, which is run by local NHS trust Avon and Wiltshire Mental Health Partnership (AWP). However, this 10-bed unit has been closed for refurbishment since March and is only due to reopen in March 2021.
AWP said they had received £2 million in capital funding from NHS England to renovate and expand the inpatient unit, including two extra beds. An AWP spokesperson said they had developed an enhanced day service between 7:30am and 10pm, seven days a week, as well as 24/7 telephone support, with home visits if needed.
Local MP Darren Jones told the Cable: "The examples of failures in care for young vulnerable people in Bristol that need mental health support are deeply worrying. I've written to the CQC to express my concern about the unacceptable conditions experienced by some of our children in CAMHS and to ask for an urgent update about how this situation will be fixed once and for all.
"The only way forward is to properly fund these services so that at-risk young people can access the support they need close to home, and to ensure staff have the right support and training to do this important and difficult work."
Responding to the gap in local services, Bristol East MP Kerry McCarthy said: "I'm very concerned to hear that there are no CAMHS beds in Bristol while the Riverside Unit is being renovated.
"I also understand that efforts are being made to make alternative provision to replace the beds lost at the Priory, but that in the meantime intensive support in day settings and overnight at home has been stepped up.
"I think it's crucial we get the replacement beds as soon as possible. No child should be sent far away from home at a moment of crisis; they need their family and friends near them. This is a national issue, and I will be working with AWP to try to resolve it."
The national picture
The Cable has already reported on the stress put on families when their loved ones have to travel miles away from home for mental health treatment, as a result of bed shortages.
Dr Bernadka Dubicka, chair of the Child and Adolescent Faculty at the Royal College of Psychiatrists, said: "Seriously unwell children and young people with mental illness should not have to be sent far away from home due to a lack of inpatient beds, as this will have a significant negative impact on their mental health.
"It is essential that sufficient beds are available locally for those children and young people in crisis. Treating them closer to home can speed up recovery and shorten their hospital stay."
Mental health services aim to treat people before they reach crisis point and need to go into hospital, but community services are often stretched. Tom Madders, from charity YoungMinds, said: "Long waiting times and high thresholds for treatment alone can have devastating consequences – in some cases, young people drop out of school, start self-harming or become suicidal before they get the right support.
"Even before the current pandemic, many young people struggled to access early mental health support in their community, and demand is rising fast. Ultimately, the government will only be able to tackle this crisis through a new strategy, and ensure that young people can get help before they reach crisis point, through their schools, their local communities and online."
Services in the south west under review
A spokesman for the Priory Hospital Bristol said: "Following extensive discussions with key stakeholders, we made the difficult decision to close Brunel Ward.
"Despite sustained efforts over the last two years to staff the ward with a permanent team of experienced specialists, we found there was an ongoing requirement to use high levels of agency staff, which was not in the best interests of the acutely unwell young people we supported.
"Although very disappointing, we felt that closing the ward was the only decision available to us as a responsible provider. The young people treated on the ward were carefully supported through their transition to new services, with input from all relevant stakeholders."
NHS England said they supported the closure and have helped transfer all patients. A spokesperson said: "In recent years we increased the number of early intervention services so we can support young people closer to home and reduce the demand on inpatient beds.
"We are carrying out a review into CAMHS provision across the South West with the aim of introducing more early intervention services as well as increasing bed capacity."
*Names changed to protect identities
Do you have experience of this story? Contact us in strict confidence to help us tell more stories about private mental health services in Bristol. Get in touch by emailing: matty@thebristolcable.org.